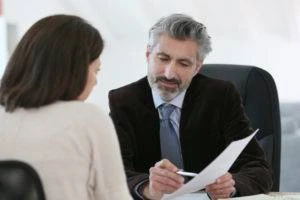 Walmart truck drivers are on the road constantly, delivering packages to customers all across the country. But if the truck drivers aren't adhering to safe driving practices, it can result in a truck accident, and you could sustain severe injuries.
At Morelli Law Firm, our Cape Girardeau, MO, Walmart truck accident attorneys are dedicated to getting you the compensation you deserve. Our lawyers offer a free case evaluation so you can know the value of your case before you work with us.
Injuries That Qualify for a Walmart Truck Accident Case in Missouri
When you get into an accident with a Walmart truck, you can get severely injured. Some of the most common truck crash injuries in Missouri include:
Spinal cord injuries

Broken bones

Internal bleeding

Traumatic brain injuries

Organ damage
If you have one of the injuries mentioned above or another type of injury from the accident, you may be eligible for a Walmart truck accident case. To verify that you have a case, one of our Cape Girardeau Walmart truck accident lawyers can provide you with a free case evaluation and tell you if you have a valid case and can seek compensation.
Statute of Limitations for a Walmart Truck Accident
After you get into an accident with a Walmart truck in Missouri, you will have five years to file a claim against the negligent truck driver and any other parties responsible for the accident. Even though five years may seem like a long time, it can go by quickly when you're dealing with a legal issue.
By filing your Walmart truck accident claim early, you will have a higher chance of winning your case at the highest compensation. It's important to remember that even though the statute of limitations states that you have five years to file your claim, the details of your accident may give you more or less time to file.
That's why you should contact one of our Walmart truck accident attorneys as soon as you can.
The only way to know the amount of time you have to file is to talk to one of our attorneys. If you end up waiting longer than five years and you aren't aware of how long you have to file, you may miss your deadline, and you will not be able to recover any form of compensation.
Damages You Can Recover After an Accident with a Walmart Truck
After you suffer injuries in a Walmart truck accident, you likely have costly medical expenses that you may struggle to pay. By working with a Walmart truck driver in Cape Girardeau, Missouri, you can recover damages such as:
Current and future medical costs

Pain and suffering

Physical therapy

Loss of income

Loss of consortium
Our Cape Girardeau attorneys work hard to recover every damage you qualify for. So if you qualify for additional damages or the negligent party tries to hide something, our attorneys will be sure to recover them for you.
If you'd like to get a free case evaluation and find out what damages you may be entitled to, one of our lawyers can help you. We can tell you how much each damage is worth so you know how much you can recover.
Why You Should Hire a Walmart Truck Accident Attorney to Handle Your Case
When you get into a truck accident with a Walmart truck, a lawyer can help you navigate your case and increase your compensation. One of the things that a Cape Girardeau, MO, Walmart truck accident attorney can help you with is negotiating with the insurance company. Insurance companies, especially for big corporations, want to keep all the money they have.
Having a lawyer by your side can help you get the truck accident settlement that you deserve. Walmart's insurance claim adjusters will try everything to devalue your claim. But our team of attorneys can help you fight for the money you need.
Our legal team also has many years of experience taking on big retail companies like Walmart and winning. We know the tactics they will try to use to get you to drop your case or even admit fault. But when you work with us, we get the results you need, which will help you return to your everyday life.
Contact Morelli Law Firm to Start Building Your Walmart Truck Accident Case in Cape Girardeau, MO
If you were in a truck accident with a Walmart truck, you may be out of work or in immense pain due to your injuries. But our attorneys at Morelli Law Firm are here to help you get justice and compensation.
If you're ready to start working toward your compensation, so is our team. Call us or fill out the contact form on our website to get started with a free case evaluation.