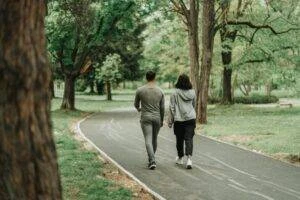 If you want to recover damages after a pedestrian accident, you can use the civil process to your advantage. Civil courts throughout Missouri can help you hold the party liable for your losses responsible for their accident-causing negligence.
What's more, you don't have to go to civil court alone. You can collaborate with a Cape Girardeau pedestrian accident attorney to meet the state's burden of proof. In doing so, you can make it easier for you and your loved ones to get the financial support you need to recover from your accident.
You can schedule a FREE case evaluation with Cape Girardeau's personal injury attorneys today.
What's the Average Pedestrian Accident Settlement in Cape Girardeau?
There are other pedestrians who've taken their accident-related losses to court before you. You can take a look at their cases and determine how much money they walked away from those cases with. That said, doing so doesn't allow you to accurately predict what a fair settlement for your losses might look like.
In other words, there's no such thing as an average pedestrian accident settlement. No two pedestrian accidents look alike. If you want to get an idea of what kind of compensation you may receive in the wake of such an accident, you can connect with a Cape Girardeau pedestrian accident lawyer.
Our attorneys can break down your accident-related losses and estimate their value accordingly. Only after we complete these calculations can you better understand the possible value of your case.
How to Win a Fair Pedestrian Accident Settlement
It's one thing to estimate the total value of your pedestrian accident claim. It's another to argue for the support you deserve. If you want to fight for fair compensation after a pedestrian accident, you need to take the following steps:
Meet Your Burden of Proof
Missouri's civil courts will not allow you to progress with a civil case unless you can meet the state's burden of proof. That burden of proof helps you indicate to a court that:
Someone else's negligence resulted in your pedestrian accident

You have the evidence to identify the negligent party

You can accurately establish the value of your case
Fortunately, an experienced pedestrian accident lawyer in Cape Girardeau can help you meet the state's burden of proof. We can return to an accident scene on your behalf and bring in debris, photos, and even video needed to prove the nature of your losses. We can even communicate with bystanders and expert witnesses.
You can expect an attorney to go over the evidence we have verifying your right to a case long before we file that case with Missouri's civil court system. This way, we can keep you up-to-date on our investigations and confident in your ability to move your case forward.
Submit Your Claim on Time
You can't move a pedestrian accident claim forward if you don't submit said claim within Missouri's statute of limitations. Fortunately, Missouri Code section 516.120 is pretty generous. You have five years to investigate your losses and bring a claim forward. That said, if you let those five years expire, you waive your right to legal action addressing your pedestrian accident.
Our attorneys know how to work within Missouri's statute of limitations. We can look into the nature of your losses whether you come to our team two hours or two years after your accident. We can even outline an investigative timeline in advance so you can know what updates to expect from our team.
Outline Your Action Plan Ahead of Time
It's one thing to outline an investigative timeline in advance. It's another to prepare for life after you file your claim. So long as your pedestrian accident claim moves forward, you may have the right to either negotiate for a fair settlement or go to trial.
In other words, you do not have to go to court if you want to win fair compensation for your losses. So long as the liable party acknowledges their role in your accident, they may decide to meet you for out-of-court conversations. So long as you have an attorney on your side, you can use those meetings to outline your request for damages.
Unfortunately, there are some parties who will refuse to acknowledge their role in your accident regardless of how much evidence against them that you bring forward. It's these parties that you need to take to trial. Our attorneys know how to prepare parties like you for trial and can walk you through a case's various stages, including the following:
Discovery

Opening statements

Examination

Cross-examination

Closing statements

Deliberation

Verdict
At the end of the day, though, you get to decide how your case progresses. Our team can give you the tools you need to fight in your arena of choice.
Our Attorneys Don't Add Financial Stress to Your Recovery
Morelli Law Firm understands that many pedestrian accident survivors forgo legal action because they're afraid of how much it may cost. We make an effort to ensure that your recovery is as stress-free as possible. As such, the Morelli Law Firm's pedestrian accident attorneys in Cape Girardeau and beyond operate on contingency.
Contingency represents an agreement between you and an attorney. Contingency fee agreements dictate that your attorney only gets paid if they win your case. In other words, we don't get money unless you do.
You can learn more about Morelli Law Firm's contingency fee agreements during an initial case evaluation with our team.
Morelli Law Wants to Help Survivors Like You Get Justice for Your Losses
You, as a pedestrian, deserve to feel safe throughout Cape Girardeau. If you're recovering from a recent accident, you can work with a Cape Girardeau pedestrian accident lawyer to hold negligent parties responsible for their negligence.
Let Morelli Law Firm investigate your right to civil action today. We can make it easier for you to demand fair compensation for your personal injury losses. You can reach out to our firm by phone or online contact form today to book your FREE pedestrian accident case evaluation.