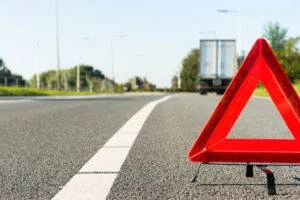 Truck accidents resulting in injury, property loss, or other types of suffering could be grounds for legal action. If you or a loved one was the victim of an accident, you could be wondering how much you should settle for after your truck accident.
Because no two accidents are alike, it is difficult to predict a fair settlement in your case. In general, a settlement amount should be proportionate to the amount of suffering and loss you or your loved one experienced as a result of the truck accident.
Factors That Can Affect Settlement Amounts
Common factors insurance companies and attorneys will consider when determining a settlement amount include:
Insurance policies
Your injuries
The expected duration and intensity of your medical care
Your working capacity
Your physical limitations
Your mental health
Each case is unique, so there may be other factors in your case that will influence the amount you are entitled to receive.
Damages You Could Recover in a Truck Collision Case
Depending on the circumstances of your case, you could be entitled to pursue awards for:
Medical bills for past and future care
Lost income
Reduced earning potential
Property damage costs
Pain and suffering
If your loved one passed away from the truck accident, you could recover wrongful death damages.
Common Injuries You Could Suffer in a Truck Accident
Suffering injuries after a truck accident could be the basis for legal action. Types of injuries and suffering that could be grounds for a claim include:
Broken or fractured bones
Sprains
Strains
Spinal cord injuries
Burns
Internal injuries
Whiplash
Traumatic brain injuries
Sleeping difficulties
Your emotional hardships may also be accounted for when filing a claim or lawsuit.
Causes of Truck Accidents
Ways in which a third party could have caused your truck accident include the following:
Driving under the influence of drugs, alcohol, or impairing substances
Speeding
Driving while distracted
Reckless driving
Failure to obey traffic laws
Malfunctioning roadways
Driver fatigue – The Centers for Disease Control and Prevention (CDC) reported that on average, a long-haul trucker drove 60-hours a week and over 107,000 miles annually.
Improperly loaded cargo
Mechanical failures
Failure to take precautions due to inclement weather
Sometimes, more than one factor plays a role in a crash. Possible parties who could have caused or contributed to the truck accident include:
A trucking company
The truck driver
A cargo company
A mechanic
A government agency
A vehicle parts manufacturer
Speaking with a personal injury lawyer who handles truck accident cases can help you navigate the complex details of your case, including determining liability.
Knowing the Statute of Limitations for Truck Accident Lawsuits
If you are unfamiliar with the legal process, the "statute of limitations" refers to the legal window you have to take action following an accident. This deadline means that you could have a limited amount of time to act and recover compensation following your truck accident.
There may be exceptions to these time limits, so you may want to consult a truck accident attorney to figure out how long you have to take action. If you're too late, then you may be prohibited from pursuing compensation from the liable party.
Deciding on Retaining Legal Representation After a Truck Accident
Deciding if you should hire a lawyer can be a difficult decision. While some truck accident victims choose to pursue compensation on their own, there can be many potential benefits to having a professional legal team represent you. Some of which may include:
Filing your claim or lawsuit before the deadline expires
Gathering evidence to prove fault and liability
Communicating with all those involved in your case
Fighting for a fair settlement on your behalf
Available to answer your questions every step of the way
Assisting with cumbersome and time-consuming paperwork
Offering general support during a stressful time in your life
Helping manage expectations of how much you should settle for after your accident
If you are considering taking legal action following your truck accident, you can speak with a law firm in your area to review your options.
Get in Touch With Morelli Law Firm for a Free, No-Obligation Consultation Today
Life after a truck accident can be difficult, but legal help is right around the corner. Contact (212) 751-9800 for a free consultation with the team at Morelli Law Firm. Our attorneys work on contingency, so we won't ask for any upfront legal fees.
Learn more about your options and how much you should settle for after a truck accident today.