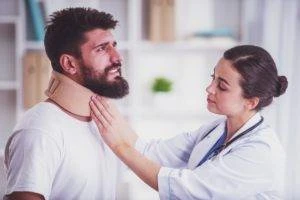 If you've been hurt in a collision with a dump truck, you could be facing some of the most difficult times of your life, both physically and monetarily. It's not wise to go it alone when dealing with insurance adjusters and large shipping companies who are unwilling to pay.
The dump truck accident lawyers of Morelli Law Firm in Chesterfield know how hard it can be to recover both physically and financially.  We will fight for you, and we are not shy about taking on the legal departments of major corporations.
Time and time again, our team has taken on these groups and won substantial settlements for the accident victims. We are ready to represent you in court if you or a loved one has been hurt in an accident involving a large construction vehicle, big rig, dump truck, or tractor trailer.
Causes of Dump Truck Accidents
If debris or other materials escape the truck's body, it can collide with other vehicles or create unsafe conditions on the road. The opening and unloading of a dump truck, whether on purpose or by mistake, can endanger nearby vehicle occupants and cause extensive property damage to cars.
Due to the truck's weight imbalance, it is possible for the vehicle to topple or roll over in the hands of a driver who is inexperienced, speeds, takes turns too quickly, or drives unsafely. Brake failures can result in a dump truck collision or accident, and many parties can be liable.
These huge vehicles can create awful accident scenes. For many people, a crash like this will result in lost wages and high medical costs. Your Chesterfield dump truck accident attorney can look into your situation to determine the best course of action to obtain the maximum compensation.
The Reality Regarding Trucking Accident Investigations
Missouri's investigations of incidents involving trucks are exceptionally thorough. Commercial transport companies, waste management firms, municipalities, and construction companies will typically dispatch their own team of investigators in reaction to any commercial vehicle accident.
Since the investigator is paid by the commercial trucking company that hired them, they have no interest in the victim's wellbeing or restitution. Commercial transport companies will seek to compile evidence implicating the victim for use in discussions or legal proceedings.
When there are several parties involved in a single crash, determining culpability and how to manage a complex case can be challenging. To ensure that your rights are protected, you should retain the services of a Chesterfield construction truck accident attorney.
Important Pieces of Evidence Collected After a Truck Crash
The collection and examination of evidence are extremely important following an accident. It is in your best interest to take photos whenever you have the opportunity to do so on your own, since these might be of assistance to your attorney as we construct your case.
On the other hand, certain items are more difficult to get without the assistance of an attorney. You will be able to gain access to these assets in a timely manner with the help of a dump truck accident attorney in Chesterfield.
Your attorney will compile the following information:
Truck inspection reports and documents
Testimony provided by eyewitnesses
Previously committed infractions by the transportation firm
Evidence from photographs and videos
Information from the "black box" or EDR data
Records of drivers and toxicological studies
The reports filed by the police
Assessments by crash site investigators or evaluations by medical specialists
Your legal team will examine this information in order to establish your case and defend you against any possible claims of liability that may be brought against you.
Recoverable Losses From a Truck Accident Lawsuit or Settlement
Damages that are eligible for compensation can be calculated with the help of a Chesterfield dump truck accident lawyer. Your attorney can research past cases, add up your medical bills, and consult with financial and medical professionals to give you an accurate case estimate.
In most truck accident instances, the following compensation is awarded:
Reimbursement for current and future medical costs
Loss or deterioration of your belongings, including your car and other possessions
Past, current, and future salary losses
Disability-related loss of future earnings
Loss of benefits, loss of retirement
Emotional trauma, loss of consortium
Pain and suffering
It's common for people to undervalue the financial impact of a truck accident and accept settlement offers that fall short of what they deserve.
Our lawyers will assess your case thoroughly to determine the full extent of your losses and identify the best means for your reimbursement.
Always Use Caution While Dealing With Insurance Adjusters
It's not always simple to secure the financial compensation you need following an accident. It's not uncommon to encounter resistance from adjusters and lowball proposals from insurance companies.
They are aware that victims of accidents are frequently financially depleted in the wake of the incident and may attempt to prolong the case. They hope you'll accept a considerably reduced offer or give up and move on.
They will ask you to provide a recorded statement, which they may use to refute any claims you make. You can fight back against these strategies and avoid having to settle for too little with help from your Chesterfield dump truck collision attorney.
Contact a Dump Truck Accident Law Firm In Chesterfield To Learn About Your Legal Options
The majority of truck accident victims must deal with high medical costs and lost wages. Due to their difficulty in meeting their regular financial responsibilities, the victims can feel as though they have no alternative but to accept a settlement offer.
They just did not realize that a truck accident attorney could have helped them recover a larger settlement or award.
These individuals also believe they cannot afford legal representation. Attorneys at Morelli Law Firm often handle truck accident cases without any out-of-pocket cost. Since we only collect money when your case is won or resolved, there is no financial risk to you. To learn more, get in touch with us for a free case evaluation.