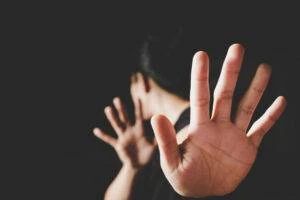 If you have experienced sexual harassment at your workplace, you must understand your legal rights and seek the guidance of a knowledgeable and experienced lawyer. At Morelli Law, our St. Peters personal injury attorneys are closely familiar with the laws governing sexual harassment cases in Missouri.
A St. Peters sexual harassment lawyer from our firm can meet with you to discuss the unlawful treatment you've experienced and determine if you're entitled to financial remedies. We'll work tirelessly to give you the compensation and peace of mind to move forward in your life and career.
Understanding Sexual Harassment Laws in St. Peters
Sexual harassment laws provide legal protection and recourse for individuals who experience unwelcome and offensive behavior in the workplace. These laws aim to create a safe and respectful working environment free from harassment and inappropriate sexual behavior.
According to the law, sexual harassment is defined as any unwelcome sexual advances, requests for sexual favors, or other verbal or physical conduct of a sexual nature that creates a hostile or intimidating work environment. It is important to note that these laws apply to employees and employers, ensuring everyone is held accountable for their actions.
Victims of sexual harassment have the right to file a complaint with the appropriate authorities and seek legal remedies, including compensation for emotional distress. At Morelli Law, our St. Peteres sexual harassment lawyers can use their deep understanding of the law to hold the individual who is harassing you responsible for your economic and non-economic losses.
Types of Sexual Harassment a St. Peters Lawyer Can Take Action Against
Workplace sexual harassment can be categorized into two main forms: quid pro quo and hostile work environment. Quid pro quo harassment occurs when your employer makes decisions that impact your employment based on whether you accept or reject sexual advances.
Hostile work environment harassment occurs when an individual's conduct creates an intimidating, hostile, or offensive work environment. Identifying and understanding the types and signs of sexual harassment can help you determine if working with an attorney is the right choice.
Some common signs of sexual harassment include the following:
Unwanted advances
Inappropriate comments or jokes
Unwelcome touching
Lewd gestures
Display of sexually explicit materials.
It is important to note that sexual harassment can occur regardless of gender, and anyone can be a victim or a perpetrator. If you've experienced one of the above-mentioned forms of harassment at work, you'll want to get in touch with our sexual harassment attorneys from St. Peters. They'll take the steps required to hold the offending party liable.
Steps to Take if You've Experienced Sexual Harassment in St. Peters
If you've experienced workplace sexual harassment, you must seek legal advice and guidance from a skilled sexual harassment lawyer. Taking appropriate steps can help protect your rights and hold the perpetrator accountable.
That said, hiring an attorney isn't the only thing you'll want to do after a harassment incident. Taking the following steps can protect your well-being and your right to compensation:
Document the incidents

: Keep a detailed record of each instance of sexual harassment, including dates, times, locations, and descriptions of what occurred.

Report the harassment

:

Report the harassment you have experienced

to your employer, supervisor, or another appropriate authority.

Seek medical attention if necessary

: If you have suffered physical or emotional harm as a result of the harassment, it is important to seek medical care and document your injuries.
Taking these steps can give our St. Peters sexual harassment attorneys the documentation they need to build a strong claim on your behalf. They'll use copies of your medical records, accident reports, and written testimony as evidence in your case.
How a Sexual Harassment Attorney From St. Peters Can Win Your Case
Our attorneys can take a number of different actions to obtain the damages you need to move forward with your life and career. Here's what one of our St. Peters sexual harassment lawyers can do to win your case:
Gather, analyze, and organize evidence to support your case.
File a complaint with the appropriate government agency, such as the Equal Employment Opportunity Commission (EEOC).
Negotiate a settlement that covers your losses
Pursue legal action, if necessary, by filing a lawsuit against the responsible party.
Schedule a Free Consultation With a Sexual Harassment Attorney
Morelli Law is here to advocate for you and protect your rights throughout the legal process. We understand how emotionally painful and financially devastating it can be to experience sexual harassment in the workplace. That's why we're eager to fight for the damages you need to cope with your emotional distress and cover income-related losses.
Contact us today to schedule a free consultation with a St. Peters sexual harassment lawyer and take the first step toward your financial compensation. A knowledgeable attorney from our firm can meet with you to discuss your situation and advise you on your best course of action moving forward.