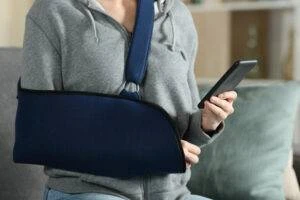 Following a bus accident, severe injuries are common. A variety of factors contribute to the danger associated with a bus accident, including the size and weight of these vehicles, the lack of seatbelts in buses, and their high rollover rate. If you were injured in a crash, an experienced St. Peters bus accident attorney can help you recover the money you deserve.
At the Morelli Law Firm, our team of experienced St. Peters personal injury lawyers has helped countless injury victims recover the compensation they need after an accident. Discover what we can do to help you by scheduling a free case review with a member of our legal team today.
Be Careful to File Your Bus Accident Lawsuit Before Time Runs Out
When attempting to recover compensation through a bus accident lawsuit after suffering damages, it is critical that you pay attention to the filing deadline. In Missouri, the personal injury statute of limitations grants injury victims five years to file a lawsuit against the liable party. If you fail to file within this five-year timeframe, you could be out of options for recovering damages.
However, you should still reach out to an experienced bus accident attorney in St. Peters, even if you believe your chance to recover compensation has passed. It could turn out that an exception applies to your case, which allows you to file beyond the typical five-year cutoff date.
Of course, the filing deadline can shift in the other direction as well. This is common in bus accident cases. If dealing with a city bus or a public school bus, you will be attempting to recover compensation from a government agency. When filing a claim against the government, you will likely have months to take legal action rather than the typical five years.
Be Careful When Interacting With an Insurance Representative After a Crash
When dealing with an insurance company after a bus accident, you need to be careful to protect yourself. Insurers don't care about your well-being. Instead, their focus is on protecting their money. In this aim, they will use a variety of tricks to devalue or even deny your claim.
The best method of protecting yourself when dealing with a predatory insurance adjuster is by declining to speak with them until you have secured the services of an experienced attorney. Once you have hired a lawyer to represent you, all contact from the insurance company will go through them.
By working with an experienced lawyer, the insurance company will be prevented from using the tricks they would commonly employ. Your attorney will be familiar with the tactics an insurer would normally use and will force them to play fair when negotiating your settlement deal.
Available Damages Your St. Peters Bus Accident Attorney Can Help You Claim
After sustaining injuries in a bus crash, there are several types of damages you will likely be eligible to recover. The available compensation after a bus accident will depend on several different facts of your case. Since the injuries resulting from these accidents are often significant, the money awarded in these cases is often substantial.
Determining the specific damages that apply to your case on your own can be challenging. A variety of factors must be considered, and accident victims aren't usually familiar with the full range of damages they can pursue. Fortunately, an attorney can help you figure out which damages you can claim and recover the full amount of money you are entitled to collect.
In addition to the commonly available compensatory damages, you may also be able to seek punitive damages under certain circumstances.
Economic Damages
All financial losses are categorized as economic damages. These damages not only cover the money you are forced to spend because of your accident but also the income you are prevented from earning. The most frequently claimed economic damages in bus accident cases include:
Medical bills

Future medical costs

Property damage

Lost wages

Diminished earning ability
Non-Economic Damages
All the other losses caused by your accident are sorted into the category of non-economic damages. Rather than affecting your finances, the losses caused by non-economic damages tend to be far more personal in nature. These damages are typically profound and can have a lasting impact that is often irreversible.
Because of the significant harm that often comes with non-economic damages, the portion of compensation awarded for these losses is commonly the largest of the three available types of damages. The most frequently claimed non-economic damages in bus accident cases include:
Permanent disability

Lowered quality of life

Emotional distress

Mental anguish

Pain and suffering
Punitive Damages
Punitive damages are entirely separate from the compensatory damages reviewed in the previous sections. These damages are not awarded as compensation for the losses incurred by an accident victim. Instead, punitive damages are used to punish the liable party for causing the accident. Punitive damages are only used in a small portion of cases.
Punitive damages are reserved for extreme cases. A judge will only award these damages if the liable party acted with the intention of causing harm or if they were grossly negligent.
Get in Touch With an Experienced Bus Accident Attorney Serving St. Peters Today
When you work with an experienced lawyer, you will significantly improve your odds of recovering the compensation you need. At the Morelli Law Firm, we have helped countless injury victims secure favorable outcomes for their cases. Our team of experienced bus accident lawyers in St. Peters is ready and waiting to help you today.
Contact us through our website or by giving us a call and schedule your free case review to get started.