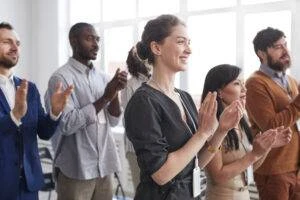 When a company or person acts negligently and harms a group of people, you have the right to pursue a class action lawsuit collectively. Class action suits can be intimidating on your own, but when you have an O'Fallon class action lawyer to help, you increase your chances of success.
At Morelli Law Firm, our team of personal injury lawyers in O'Fallon can help you recover compensation and get justice for your pain. We'll help you gather evidence and meet all the necessary deadlines.
Identifying Eligibility for Class Action Lawsuits
Determining eligibility for a class action lawsuit involves assessing whether you meet the criteria to be a member of the class. To be eligible, you must have experienced harm that is directly related to the alleged wrongful conduct or misconduct of the defendant, and it should be part of a common issue that affects a larger group of people.
The court must also certify the lawsuit as a class action, evaluating factors such as common questions of law or fact and the most efficient and fair method of resolving the claims. Additionally, you must meet the requirements outlined in the class definition and abide by any opt-in or opt-out requirements and statutes of limitations.
Identifying your eligibility for a class action lawsuit requires careful analysis of the specific circumstances, the nature of the harm suffered, and the requirements set forth by the court. Consulting with a knowledgeable class action attorney can help assess your eligibility and guide you through the process of joining or opting out of a class action lawsuit, ensuring that your rights are protected. You receive the appropriate compensation if eligible.
Seeking Compensation in Class Action Lawsuits
When you and a group of people have been injured due to a party's actions, you have a legal right to compensation. Some of the compensation our O'Fallon class action lawyers can help you recover include:
Medical expenses

: Reimbursement for past and future medical treatments, surgeries, medications, therapy, and rehabilitation related to the harm caused by the defendant's actions.

Lost wages

: Compensation for income lost as a result of the defendant's wrongdoing, including past and future lost wages, bonuses, and benefits.

Property damage

: Reimbursement for repairs or replacement of damaged property caused by the defendant's actions, such as defective products or environmental contamination.

Financial losses

: Compensation for financial harm suffered, including investment losses, fraudulent schemes, misleading advertising, or unfair business practices.

Consumer refunds

: Refunds or compensation for overcharged fees, undisclosed charges, deceptive pricing, or other unfair billing practices affecting a

class of consumers

.

Breach of contract

: Damages resulting from a breach of contract, such as failure to deliver goods or services as promised, non-performance, or violation of warranty terms.

Environmental damages

: Compensation for harm to the environment, pollution, or ecological damage caused by the defendant's actions, including cleanup costs.

Retirement losses

: Recovery of losses suffered in retirement plans, pensions, or investment accounts due to fraudulent or negligent conduct by financial institutions or advisors.

Emotional distress

: Compensation for the psychological impact, mental anguish, or emotional trauma experienced as a result of the defendant's wrongful actions.
How Is Compensation Split in Class Action Lawsuits?
In class action lawsuits, one common concern among class members is how the compensation will be divided among them. The allocation of compensation in class action lawsuits is typically determined through a court-approved process known as a settlement distribution plan. This plan outlines the method and criteria for dividing the compensation among the class members based on their damages and losses.
To ensure fairness and efficiency, class action lawyers in O'Fallon at Morelli Law Firm work with experts, including economists, to calculate the appropriate distribution of compensation. These calculations consider various factors, such as the severity of harm suffered, the extent of financial losses, and the individual circumstances of each class member.
In some cases, the settlement distribution plan may involve a claims process where class members are required to submit specific documentation to prove their eligibility and quantify their damages. The court or an appointed administrator then reviews the submitted claims and determines the appropriate compensation based on the approved criteria.
Benefits of Pursuing a Class Action Lawsuit
When you file a class action lawsuit, there are several benefits that the class action can benefit from. Some of the most notable benefits include:
Increased Efficiency and Cost-Effectiveness
Pursuing a class action lawsuit offers several significant benefits for individuals whom a common issue or misconduct has harmed. By consolidating numerous individual claims into a single lawsuit, class actions promote efficiency and cost-effectiveness.
It allows individuals with similar claims to seek justice and hold the responsible party accountable collectively. This approach reduces the burden on the court system and avoids duplicative litigation, ultimately saving time, resources, and legal expenses for the class members.
Strength in Numbers
Class action lawsuits empower people who might otherwise lack the resources or leverage to pursue legal action on their own. By joining forces as a class, plaintiffs can present a more compelling case against a powerful defendant. The collective strength of the class members can lead to stronger negotiations and a higher likelihood of achieving a favorable settlement or court judgment.
Fair Compensation
Class action lawsuits provide an opportunity for all affected people to receive fair compensation for their damages and losses. By aggregating the claims, the court can ensure that compensation is distributed equitably among the class members based on their harm. This approach helps prevent inconsistent judgments and ensures that all affected people have the chance to be fairly compensated.
Promoting Corporate Accountability
Class action lawsuits act as a deterrent to corporate wrongdoing and promote corporate accountability. By holding corporations accountable for their actions, class actions help to prevent future harm to consumers, investors, employees, and the general public. They send a strong message that misconduct will not be tolerated and can lead to changes in business practices, policies, and regulations.
Contact Us for a Free Case Consultation
At Morelli Law Firm, our O'Fallon class action attorneys are ready to help you build a strong class action case so you can recover the compensation you qualify for. Our team of attorneys can review your case and tell you what compensation you're eligible for.
Contact us for a free case evaluation today.