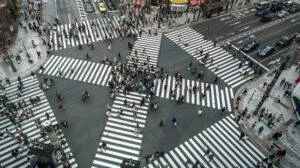 The pedestrian accident attorneys in O'Fallon understand that the needs of Illinois pedestrians aren't always taken seriously. Drivers, construction crews, and other dangerous parties can all put you in harm's way without facing the right consequences for their actions. How are you supposed to recover from these accidents when no one will take your losses seriously?
When the time comes for you to make your losses known, you can call on our team. Morelli Law Firm's personal injury lawyers in O'Fallon and beyond can represent your best interests in conversations with insurance providers, liable parties, and civil justices. We're not afraid to go to court to win you the compensation you need to recover.
Are you ready to demand the pedestrian accident compensation you deserve? Don't wait another minute. Reach out to Morelli Law Firm today to book your FREE case evaluation.
Civil Court Versus Insurance: Which to Choose for Comprehensive Compensation
There are a few different means you can use to secure the compensation you deserve after a pedestrian accident. You can, for example, work with the offending party's insurance provider. You can alternatively take the offending party straight to civil court. What's more, you can pursue either path independently or with the help of an experienced lawyer.
The Pros and Cons of Insurance
If you come away from a pedestrian accident with proof that another party's negligence resulted in your losses, you can hold that party's insurance provider responsible for your recovery. First, though, you need to get the offending party's insurance information and file your claim.
There's always a chance that the party that caused your accident doesn't have insurance. They may alternatively be underinsured. In these cases, there may not be a point in filing your claim.
So long as the liable party has coverage, you can expect an insurance claims adjuster to come out to your property and assess the severity of your losses. Unfortunately, here's where insurance gets tricky. Most insurance claims adjusters want to undervalue pedestrian accident damages for their employers' sake.
With that in mind, make sure an adjuster doesn't dismiss your losses. Moreover, take note if an insurance company tries to deny your claim out of bad faith. In both cases, you can take legal action against the provider.
The Pros and Cons of Civil Court
The civil process tends to intimidate folks who haven't interacted with Illinois's courts before. The process doesn't have to be perilous, though. While you do have to conduct a significant amount of research to get your case before a judge, doing so allows you to fight for compensation with legal oversight.
That said, the trial process tends to take a long time to resolve. While filing a personal injury claim does allow you to negotiate for coverage, your opportunities to do so hinge on a liable party's good behavior.
Should you choose to go to court over a pedestrian accident, though, you can expect legal professionals to outline your right to accident compensation in full detail. That influence can also prevent a liable party from trying to wriggle out of payments should you win your case.
Illinois Pedestrian Accidents Are Personal Injury Accidents
The category of personal injury accidents that our Illinois attorneys address includes, but is not limited to, pedestrian accidents. In other words, the statutes throughout Illinois that address personal injury accidents also address pedestrian accidents, barring a few exceptions.
What does this mean for you as you try to decide whether or not to pursue a pedestrian accident claim? It means that you must make your decision before Illinois's personal injury statute of limitations expires.
Illinois outlines its personal injury statute of limitations in 735 Illinois Compiled Statutes section 5/13-202. According to this statute, any party interested in pursuing a personal injury claim, including a pedestrian accident claim, needs to bring that claim forward within two years of the date of the applicable accident.
Fail to keep that deadline in mind, and you may miss an opportunity to secure the compensation you need to recover from a pedestrian accident.
How to Build a Pedestrian Accident Claim
Should you decide that you want to take legal action against the party liable for your pedestrian accident in civil court, you need to:
Prove that your negligence stemmed from unchecked negligence
Use evidence to name a particular party liable for your losses
Use evidence to establish the economic value of your accident-related losses
Submit your claim before your statute of limitations expires
Does that seem like a lot of work? That's the benefit of working with an experienced pedestrian accident lawyer in O'Fallon. Morelli Law Firm can connect you with an attorney who has the professional network to make your legal process as straightforward as possible.
We can meet with you for a free case evaluation before you decide whether or not to move forward with a claim. We use these consultations to get to know you and to better understand what circumstances led to your accident. Afterward, we can estimate the overall value of your case and recommend different avenues you might take to secure that support.
If you choose to work with our pedestrian accident lawyers, you can trust us to prioritize your best interests 100 percent of the time. Morelli Law Firm stands up for survivors in Illinois's civil courts.
Morelli Law Firm Can Fight for You in Civil Court
Pedestrian accident survivors like you deserve to work with someone who takes their recovery seriously. Don't let insurance claims adjusters or even a liable party undermine your effort to get back on your feet. You deserve to work with a pedestrian accident lawyer in O'Fallon who can continually fight for your right to fair compensation.
Morelli Law Firm can connect you with a representative who isn't afraid to advocate for your right to fair compensation. You can rest easy knowing that our team has the experience to investigate your losses and defend your right to fair compensation. Want to learn more? You can contact us today to set up your initial case evaluation – free of charge!