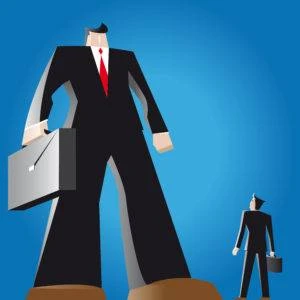 Class action lawsuits involve a group of people who take action against large organizations for similar complaints of injustice. Class action lawsuits are filed for many reasons, but are common when the same business or government entity has caused harm to a wide range of people.
A class action suit brings legal resources to individuals who would otherwise not have the financial means to sue such large organizations. If you are thinking of filing a class action suit, Morelli Law Firm's world-class team of North Bergen class action attorneys is ready to investigate.
We build compelling cases and get results for victims who have suffered injustices done by big business.
What Is the Procedure of a Class Action Suit?
The purpose of a class action lawsuit is to combine numerous claims into one action brought before a single judge to seek a legal remedy for all the class members. In order to do this, your class action lawyer files to certify the case as a class action. If the court agrees that all criteria are met for certification, the lawsuit is then allowed to proceed as a class action.
All members of the class are notified and given the option to join. Those who remain in the class action are bound by the judgment or settlement obtained, and waive further rights to pursue their own litigation, even if they are dissatisfied with the decision.
Many class actions are resolved prior to trial, with the parties negotiating a settlement to present to the court to approve. If settlement cannot be reached and both parties are not satisfied with further negotiations, the case proceeds to court and the trial phase begins.
What Are the Pros and Cons of Class Action Lawsuit?
There are times when a class action suit is warranted, and there are many benefits to using this kind of civil proceeding in order to obtain a remedy for harm done to many people. However, there are disadvantages to class actions and certain situations when this type of action would not be advisable or helpful.
Pros of Class Action Suits
The pros and cons of class action suits are worth considering. Determining whether or not to file individually can be easier when you know the facts. Here are some strengths of filing for class action against an organization.
Strength – One of the significant advantages of a class action is strength in numbers. Even the biggest and wealthiest organizations have a hard time refuting the complaints and proof offered by the multitudes. When people join together, action is often assured. The outcomes of past consumer class action suits have affected entire industries, regulatory agencies, and changed laws. Class action lawsuits force people to listen.
Cost of litigation – When the costs are split between hundreds of people, litigation charges are so spread out that paying for a highly qualified lawyer with proven results is an easier choice. Fees are usually on contingency, so paying cash upfront is not an issue. North Bergen class action attorneys will often ask for fees to be paid by the defendant when the case is won, so you may pay nothing.
Legitimacy – Complaints of harm made by several people together are typically taken more seriously. Many people experiencing the same harm from the same product or company is hard to refute. The odds of a class action settlement or victory in court are statistically higher than individual cases. Everyone who opted in is likely to receive some compensation and have their voice heard.
Time – The proceedings may take time, but the long wait for each individual case can be curtailed. In the issue of safety complaints, sooner is better. The filing of a class action forces the offending company to take notice and make changes. It provides an avenue for justice to be served without being forced to wait endlessly for change to be affected.
Cons of Class Action Suits
If you are tempted to join a class action lawsuit in order to avoid the work involved in filing your case individually, it's important to note that you will lose your rights to individualized compensation.
If you would like to join an existing class action lawsuit, seek advice from a class action lawyer in North Bergen about the active claims that pertain to your situation. Here are the reasons you might avoid a class action when deciding what legal course  is appropriate for you.
Lengthy process – Individual lawsuits are faster to settle if you are looking to obtain more immediate compensation. Class action lawsuits are quicker to make it to the docket, but require a long and specialized process to get to the point of readiness. Compensation is also sometimes not enough to meet your needs, depending on the circumstance.
Only one decision – The damages received in these lawsuits are typically generalized damages. They are spread about the entire class to make sure everyone gets a piece of the pie. You do not get another opportunity to sue for damages and you waive your right to bring any further action against the company.
Severe loss not addressed – If your specific suffering is severe, you will lose the ability to have a personal situation addressed. It is important to know that you can always opt out of a class action lawsuit and bring your own claim, should you discover that you might benefit more financially from doing so.
How Are Class Action Lawyers Paid?
These cases are usually taken on a contingency basis, meaning that payment isn't due until the case is won or settled. Class action primary plaintiffs and members of the class action are not generally responsible for fees or costs of litigation. When the case is resolved, we often ask the court to order the defendant to pay those costs.
Contact Us to Schedule a Free Consultation
Most class actions involve enormous companies, manufacturers, employers, universities, businesses, or government agencies who have caused harm. It can be intimidating to think about facing them in court alone. The veteran trial attorneys of Morelli Law are experienced with high profile cases and know exactly how to fight these entities and their legal teams in court.
If you believe harm is being caused by the negligence of a large organization, you have the opportunity to make a change and get compensation. The action begins with contacting our team of North Bergen class action lawyers for a simple case evaluation. It is free of charge, so there is nothing to lose.