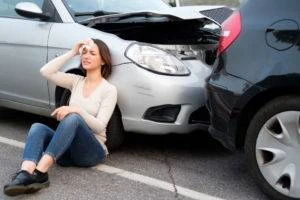 If you were hurt in a rideshare accident, you have rights. You can reach out to Morelli Law Firm to hire a North Bergen rideshare accident lawyer for your case. We'll review the details, explain your legal rights, and the process for seeking compensation for this type of collision in New Jersey.
These accidents can turn your life upside down, but there is a way to move forward and seek financial recovery. While you focus on healing, we'll take care of the legal aspects in your case.
Liability for Rideshare Accidents
The first step for any car accident case is often determining fault. When you speak with our team, you can share all the information you have from the accident itself. Our legal team will use that information to guide our investigation and determine who caused the accident, demonstrating who to name in the lawsuit.
These cases can be complex, as rideshare drivers are independent contractors and not traditional employees of the rideshare companies. This factor can make it difficult to determine who to name in a lawsuit, but our attorneys have the knowledge to navigate this for you.
Rideshare Companies and Insurance
Rideshare companies offer insurance coverage to their drivers under specific circumstances, but you may not know what will cover you until our legal team opens an investigation. The different categories of rideshare accidents include:
When the driver has the app switched off
When the driver is actively looking for passengers in the app
After the driver has accepted a trip or has picked up a passenger
Different coverages apply in each of these scenarios. While rideshare companies can provide coverage, the driver's personal insurance coverage is often the primary policy. When you hire our firm, we will review the driver's status at the time of the collision, communicate with all related insurance carriers, and determine the best path for seeking your financial recovery.
Services Our Rideshare Accident Lawyers Provide in North Bergen
When you reach out to our legal team, we offer a wide range of services to bring you comfort and confidence in the case. These include:
Listening to your account of the accident and using it to guide our investigation
Compiling evidence to build a case for damages
Identifying the responsible parties to name in your case
Calculating the amount of compensation to seek
Completing and filing paperwork
Negotiating on your behalf
Presenting the case at trial to fight for a court award
Giving you regular updates as the case progresses
As you work with our lawyers, remember that you have the right to ask questions and express concerns throughout the proceedings. Our attorneys are easy to contact, ensuring that you can reach out via phone or email at any time.
When you can contact your attorney freely, you can share new information and get the support you need—this is especially important in personal injury cases, as they can sometimes take quite a while to resolve.
Compensation Available After a Rideshare Accident
As in any type of car accident, you may suffer various damages in a rideshare collision. When reviewing your case, our lawyers will account for your:
Medical Costs
Medical costs are often the most pressing part of any personal injury claim. We will work with you to outline all of your current and future medical expenses and even call on medical experts to determine how much a complete recovery will cost. Medical costs can include, but are not limited to:
Prescriptions
Surgeries
Physical therapy
Mental health counseling
Medical equipment
Lost income
Lost income can also be a pressing issue after a collision because you need to support your family, even in the face of rising medical bills. We will use your pay stubs, tax records, and employer's statements to determine how much money you should have made while recovering. If you run a small business, we will use industry standards to calculate your lost compensation.
Lost Earning Potential
Our legal team will also determine how much money you should have made throughout your lifetime if the accident did not occur. This type of compensation can include:
Bonuses
Commissions
Perks
General salary
Pain and Suffering
Pain and suffering refers to the physical pain you feel that makes it difficult to live your life. If the accident affected your quality of life, we will seek compensation for your suffering.
Emotional Distress
Emotional distress refers to the psychological symptoms you experience after the accident. You may find it difficult to live a semblance of a normal life, and our legal team will seek due compensation for this.
Loss of Society
When you are injured in a rideshare accident, your life changes dramatically. You might have a difficult time connecting with friends and family, and this new reality might cause you mental distress. You can speak to our legal team about seeking compensation for the radical change you have experienced in your social circle and mobility.
Keep in mind that all personal injury claims are subject to a two-year filing deadline in New Jersey, per NJ Rev Stat § 2A:14-2. Our team will help you meet this time limit when you reach out in time.
Wrongful Death Claims After a Rideshare Accident
A wrongful death lawsuit allows you to seek compensation when a loved one passes away from their accident injuries. However, only certain family members can seek wrongful death damages.
When you work with our lawyers to file a wrongful death lawsuit, you can seek compensation for:
Funeral and burial expenses
Administrative costs
Loss of companionship
Loss of moral training
As with personal injury claims, you have two years from the date of death to file a wrongful death lawsuit under NJ Rev Stat § 2A:31-3.
Call for a Free Consultation
You can call 212-751-9800 for a free consultation with the Morelli Law Firm today. After retaining a rideshare accident for your North Bergen case, you can focus on your recovery. We will look into applicable insurance policies, personal injury claims, and even wrongful death claims to help you recover compensation and move forward.