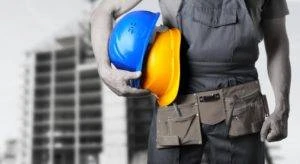 North Bergen has one of the highest population densities in the county. That means there's a lot of ongoing construction projects, any of which could cause a worker to get in an accident. If someone has hurt you in a construction accident, call us for advice.
Morelli Law Firm has construction accident attorneys in North Bergen ready to fight for you. Workers' compensation insurers will try to lower the amount of money you'll get for your injuries. Our job is to make sure you're paid the real value of your case.
What Damages Am I Eligible to Receive for a Construction Accident?
Economic damages are the core of any construction accident lawsuit or workers' compensation claim. Any injury that makes it harder to do your job or adds a financial burden related to your injury can qualify, including things like:
Lost earning capacity from long-term or permanent injuries
All medical expenses, including travel to and from doctors
Lost wages or disability payments
Beyond these, should you choose to file a lawsuit, you can receive non-economic damages for the intangible costs of your injury. These include things like:
Loss of consortium, which is damage to your marriage due to injuries
The mental and physical pain you wouldn't have suffered had you stayed uninjured
Disfigurement and scarring, and the distress it causes
How Much Money Could I Receive in a Construction Accident Settlement?
Every case is unique. Calculating an estimate of your case's value is not a matter of averaging our past cases up. It takes a construction accident lawyer's experience and careful investigation to find out the full value of your case. That said, you could be eligible for more money than you think.
For example, we had a client who did not receive proper safety equipment and became injured on the job. We successfully won a $62 million judgment for our client. Our results page will show you similar cases we've won in the past.
However, we stress that we cannot estimate your case value until we've spoken with you about your case. You can reach out to us anytime to schedule a free consultation with one of our construction accident lawyers in North Bergen.
How Our Team Will Manage Your Construction Accident Case
Any lawsuit is a complex undertaking with a lot of work. The first step is determining if your case is eligible for compensation. This is done during the consultation. If you agree to hire Morelli Law as your North Bergen construction accident attorneys, we will get to work as your advocate.
Some of the many tasks we do for our clients include:
Gathering evidence to back up your story
Communicating with insurance companies and liable parties
Aggressive negotiations
Guide you through the claims and lawsuit processes
Keep you in the loop about what's going on
Take your case to court, if necessary
Our goal is to net you as much compensation as we can within the circumstances of your case, but we also do this in as efficient a way as possible. Complicated cases or cases that go to trial can take quite some time to resolve, but we will be by your side the whole way.
What Evidence Will Help Prove My Construction Accident Case?
You'll provide testimony about what happened, and then we look for more evidence to back it up. There are many possible sources of evidence. Some of these are:
Witness testimony, including any recording or photos of the accident
Medical records from your doctor. These attest to your injuries and treatments
Inspection reports of the job site could show a pattern of problems that point to negligence
Expert testimony can explain why your injuries prevent you from working or if a job site is using unsafe practices
How Much Does a Construction Accident Attorney Cost?
Our firm charges a contingency fee for all personal injury cases, including construction accidents. This means that you do not have to pay us anything until you get compensation. If your case cannot get compensation, you owe us nothing.
This system exists because no one should be denied the chance to get compensation because of their financial situation. Also, it gives lawyers incentive to do the best job possible. The more money they can recover, the more they'll get in the end as well. It's a win-win situation.
Call Us for a Free Case Review
Our construction accident lawyers in North Bergen at Morelli Law Firm want to help you seek justice and compensation for your case. Call us or fill out our online form, and we will ask you about your accident during a free case evaluation. There is no cost and no obligation with this consultation.