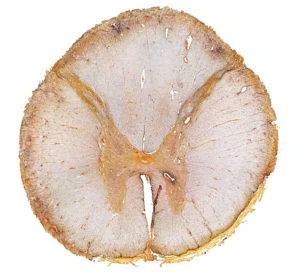 One of the most delicate organs of the body is the spinal cord. It is wrapped in the powerful protection of our spine and back muscles, but an accident can create enough force to bruise, tear, or sever this vital organ.
The symptoms of a spinal cord injury are many, depending on the injury and where it happened. No matter what they are, our spinal cord injury lawyers in North Bergen can help you get compensation for your injury if someone else was responsible for it.
What Makes Spinal Cord Injuries Different?
Nerve damage of any kind affects our ability to feel things and control our bodies. In a peripheral nerve, like the nerve that causes carpal tunnel, you can get tingling, numbness, and pain in the hand. The spinal cord is different because it transmits nerve impulses across many nerves.
Each branch of the spinal cord, as it leaves your spinal column, controls different functions of your body. Break it in the right spot and you can easily die. Lower breaks and injuries can cause problems like:
Difficulty controlling breathing
Difficulty controlling blood pressure
Difficulty controlling bowels and bladder
Paralysis
Spasms
Numbness, tingling, burning, and pain
Paralysis is quite dangerous long-term because you cannot feel pain or control signals from below the break in the spinal cord. Pain is our body's signal that there is something wrong. You could break a bone or develop a pressure ulcer without knowing it. These secondary conditions can lead to death or amputation.
What Damages Could I Receive for a Spinal Injury Case?
Our North Bergen spinal cord injury lawyers will leave no stone unturned looking for damages you could be eligible for in your case. Every case is unique, but most cases have some combination of economic and non-economic damages. Economic damages include anything that can be tagged with a cost, like:
Medical bills, both now and in the future
Disability payments
Lost wages
Costs for renovating your home to accommodate your injury
Replacing or repairing broken property
Non-economic damages are injuries that don't have a price tag but clearly have a cost. Let's say your legs get paralyzed by a spinal cord injury. There is a loss of enjoyment in life because you can't walk anymore. This causes extra mental suffering on top of the injury, and you can be compensated for it.
There are many other economic and non-economic damages. In extreme cases of injury with high levels of negligence, the court could even award you punitive damages. Your spinal cord injury attorney in North Bergen can tell you which damages you may qualify for.
Do I Need to Wait for All My Symptoms to Appear Before Filing?
No. In fact, if you suspect a spinal cord injury, then you should speak with a lawyer as soon as possible. In all personal injury cases, the longer you wait for legal representation, the worse your chances will be.
Your North Bergen spinal cord injury attorney will take time to prepare your case and gather evidence before approaching the right parties for compensation. Even if the evidence is ready yet, like a police report, they can still get to work building a case.
You don't have to worry about paying extra for your case by starting early, either. Our personal injury lawyers all work on contingency. If you don't win your case, then you do not owe us anything. If you do, then you'll pay a percentage of your total compensation.
Morelli Law Is Waiting for You to Call
Don't hesitate to get in touch with us as soon as you know you have a spinal cord injury. You can have a family member contact us on your behalf if your injuries are too severe. Do not sign anything from an insurance company until you've spoken with one and be careful of what you say.
Insurance companies have a lot of tricks to reduce compensation. Once you have a lawyer, they have to play by the rules. Call us or contact us online to get started.