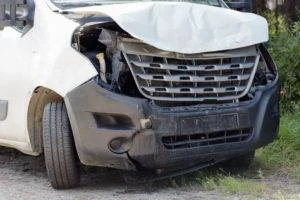 Drivers of delivery vans may have tight deadlines and need to find the right address and make frequent stops. However, they must do so in a careful and law-abiding way. If they act carelessly or recklessly behind the wheel and cause an accident, the victim may be able to pursue compensation from their employer in addition to holding them legally liable.
If this happened to you, a Newark delivery van lawyer from Morelli Law Firm may be able to take action in your case, helping you gather evidence and seeking the payout you deserve based on that evidence. The first step in this process is a free case review. You can speak with a member of the Morelli Law Firm commercial vehicle accident team serving Newark today at no cost. Call (212) 751-9800 now.
Let Our Team Prove Your Case and Represent Your Best Interests
If we review your Newark delivery van accident case and believe you have the legal right to take action, we will go to work to help you prove your case. This includes proving the four elements of negligence:
They had a duty to follow all traffic laws and drive in a safe and careful way.
They violated one or more traffic laws, or otherwise drove in a careless way.
This violation caused your accident and injuries.
You suffered physical, financial, and psychological injuries.
If we have evidence to support all four of these elements, we can then ensure we have the documentation, paperwork, and necessary expert witnesses to paint a clear picture of the harm you suffered. This may include:
Your relevant medical records
Medical bills
Receipts from expenses
Estimates to repair or replace your vehicle
Proof of lost wages
Testimony about your likely future medical needs
Testimony about the cost of your future care
Other information that supports our quest for compensation through an insurance claim or Essex County civil suit
If we believe you qualify, a Newark delivery van lawyer from Morelli Law Firm will go to work immediately to build a case that will support action to seek a payout based on the facts of your case. We will take care of your legal case while you continue your treatment and rehabilitation. We believe you deserve to recover compensation for the losses and expenses you incurred due to no fault of your own.
Call Morelli Law Firm at (212) 751-9800 today. We handle commercial vehicle accident cases in Northern New Jersey, New York City, New York State as far north as Albany, Philadelphia, and on Long Island.
Liability in a Newark Delivery Van Accident Case
Even when the driver of a delivery van causes a traffic accident and the case against them is clear, they may not be the primarily liable party. A New Jersey Supreme Court case, Carter v. Reynolds, confirmed the doctrine of respondeat superior applies in these cases. This doctrine allows accident victims to hold a worker's employer vicariously liable for their negligent actions.
This is important in a traffic accident case, especially if you suffered serious injuries. It means we file a claim with the driver's employer based on their corporate liability insurance policy. These policies are generally larger than any one individual would carry.
When you work with a Newark delivery van lawyer from Morelli Law Firm, we will identify the liable parties in your case and pursue claims to the fullest extent supported by your case and allowed under the law. Call (212) 751-9800 now to learn more.
Recoverable Damages in a Newark Insurance Settlement or Trial
The goal of taking action against a driver or their employer following a Newark delivery van accident is to hold the liable parties accountable and recover compensation to cover the damages you incurred as a result of their negligent behavior. When we investigate your case and gather evidence of your losses, we will put a value on your case using tangible expenses and losses and estimating a fair settlement value for the intangible damages.
We will use this value to demand a just payment from the insurance company or present it and the evidence in court and request an award to compensate you for your losses. These recoverable damages may include:
Current and future medical treatment costs
Current and future lost pay from time missed at work
Diminished earning ability
Repair or replacement of your damaged vehicle
Damage to other personal property
Other expenses related to the accident or your injuries
Pain and suffering
Mental anguish
Wrongful death damages for those whose immediate family member died
Deadlines in Newark Delivery Van Accident Lawsuits
The New Jersey Revised Statutes New Jersey Statutes (NJ Stat) §2a:14-2 creates a deadline for filing a personal injury lawsuit following any type of traffic accident two years from the date of the accident. There are some exceptions to this rule, but in most cases, you will lose the right to hold the liable parties accountable in court on the second anniversary of your accident.
Contact Morelli Law Firm as soon as possible following your accident so we can review your case and go to work protecting your right to seek an insurance settlement or court judgment.
Speak to a Member of the Morelli Law Firm Team for Free Today
If you suffered injuries in a Newark, NJ, accident caused by a careless or reckless delivery van driver, an attorney from Morelli Law Firm may be able to help you take legal action against the driver's employer or another liable party. You may be eligible to recover compensation for your medical care, pain and suffering, and more.
Let a member of the Morelli Law Firm team discuss your accident, auto insurance coverage, injuries, and other aspects of your case with you today at no cost. Call (212) 751-9800 to get started.