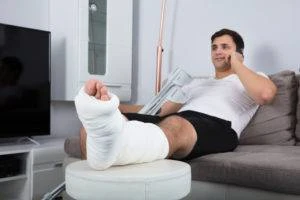 Long Beach is home to several busy roads and freeways. The commercial truck drivers that traverse them are required to follow the rules of the road, but sadly, they often fail to take property safety precautions. If you've been injured in a crash with a negligent truck driver, a Long Beach 18-wheeler accident lawyer can help you.
At Morelli Law, we know how difficult recovering from a severe truck accident injury can be. That's why we're committed to holding truck drivers and their employers liable for the collisions they cause. We'll work hard to win the damages you need to treat your injury and get back to work.
Common Causes of 18-Wheeler Accidents in Long Beach
For an 18-wheeler truck to run safely, they require regular maintenance, careful cargo loading, and a cautious driver at the wheel. Even the smallest truck safety issue can cause an innocent driver to endure a great deal of pain, medical bills, and vehicle damage.
There is a long list of factors that can contribute to a commercial truck accident. If you're looking to file an accident claim, it's important to find a truck accident attorney who's familiar with all of the common causes of truck accidents, including:
Driver fatigue
Speeding
Distracted driving
Driving while intoxicated
Poorly trained driver
Truck defect or defective part
Insufficient maintenance
Poorly loaded cargo
Your Long Beach 18-wheeler attorney will investigate your accident to find out what caused it. They'll collect the evidence they need to hold the driver, maintenance provider, cargo loaders, or trucking company liable. Our team has filed successful truck accident claims against FedEx, Walmart, and Amazon. No company is too large for us to take legal action against.
An 18-Wheeler Accident Attorney Can Deal With Insurers in Long Beach
It's important to know that the truck driver's insurance company may reach out to you to make a settlement offer or request a recorded statement. You aren't required by law to give a statement, and doing so could actually put your claim in jeopardy.
Insurers are also known for ambushing flustered truck accident victims with lowball settlement offers. Don't speak to insurers or sign anything they give unless you have an attorney with you. A truck accident lawyer can review offers to determine if they're large enough to cover your losses.
Once we've collected the evidence we need to hold the guilty party responsible for the crash, your 18-wheeler accident lawyer will negotiate a settlement with their insurer. Your attorney will handle all communications and negotiations with the insurance company, so you can focus on recovery.
Compensation You Can Receive From a Truck Accident Claim
If you've sustained whiplash, a brain injury, broken bones, or another type of condition after a truck accident, an attorney can help you pursue compensation for your medical bills. However, medical bills aren't the only loss you can receive damages for.
An 18-wheeler accident attorney Long Beach, NY, will work side by side with you to identify all the losses you've taken on. Once they've gained a thorough understanding of your situation, they'll work hard to obtain the following damages:
Economic Damages
In addition to covering your accident-related medical expenses, economic damages can also compensate for your lost wages and vehicle repair costs. If you've been diagnosed with a permanent condition that has limited your ability to earn a living, these damages can help you stay financially stable.
Non-economic Damages
Non-economic damages can give you the financial support you need to manage the emotional and subjective effects of your truck accident. An 18-wheeler truck accident lawyer in Long Beach can request these damages to help you with your mental distress, diminished quality of life, and pain and suffering.
What You Can Do if You've Lost a Loved One in an 18-Wheeler Crash
If your spouse or family member has been fatally injured in a collision caused by a negligent truck driver, we are deeply sorry for your loss. Losing a loved one unexpectedly can have disastrous effects on your mental health, finances, and your life in general.
Fortunately, Morelli Law's 18-wheeler accident lawyers in Long Beach, NY, can help you obtain the resources you need to make your life less complicated during this tragic time. Our lawyers can file a wrongful death claim and request that you be compensated for the following losses:
Your loved one's medical expenses
Loss of the decedent's income
Loss of services provided by the decedent
Funeral and burial expenses
Loss of consortium
Pain and suffering
Mental anguish
Filing Deadline for Truck Accident Claims in Long Beach, NY
Having a legitimate truck accident claim is useless if your lawsuit isn't filed before the deadline outlined in New York's statute of limitations. CPLR § 214 states that you have three years from the day of your collision to file a lawsuit. If you miss the deadline, you might not be able to receive the compensation you're owed.
If you're filing a wrongful death suit after the unexpected passing of a family member, you'll have two years from the date of their passing to submit your lawsuit. Our 18-wheeler accident attorneys in Long Beach, NY, can help you file the correct paperwork before it's too late.
Reach Out to a Truck Accident Attorney From Our Firm Today
If you're dealing with serious injuries or the loss of a loved one caused by a car accident with an 18-wheeler in Long Beach, NY, you might be unsure about what you should do. Times like these can be confusing and painful, but the team at Morelli Law is here to lend a helping hand.
An 18-wheeler truck accident lawyer from our location in Long Beach can assess your losses, investigate your accident, and do their best to hold the guilty party liable for your losses. Contact us and request a free case evaluation to find out if you have a case.