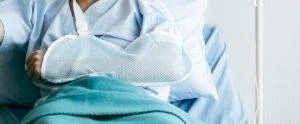 Long Beach is a busy area, full of activity and ongoing projects resulting in heavy equipment like dump trucks rolling through city streets. Unfortunately, devastating accidents can be the result.
If you've been involved in a car accident with a dump truck in Long Beach, NY, filling out insurance claim forms is likely the last thing on your mind. You want your body to heal and feel better, which is precisely what you should concentrate on.
An insurance company may reach out to you with a settlement, but accepting their offer may not be your best option. A Long Beach dump truck accident attorney with Morelli Law will work to ensure that you don't have to accept an undervalued settlement offer.
Dump Truck Accident Claims are Usually Complex
Truck accidents, while stressful and expensive in general, are incredibly dangerous due to the size and weight of the vehicles involved. Victims of truck accidents can sustain life-altering or permanently crippling injuries.
The sums involved can be mind-boggling, so you'll want to ensure that you're getting your fair share of the compensation you're owed. You might be unsure whether retaining a lawyer is worthwhile. In nearly every claim involving a commercial vehicle, the answer is yes.
A trucking accident case might be complicated by a number of factors. Several attorneys or insurers could be involved. To best protect your interests in a personal injury claim, speak with a dump truck accident attorney in Long Beach, NY, before making any major choices regarding your case.
What a Long Beach Dump Truck Accident Lawyer Can Do for Your Case
Your lawyer will take responsibility for many aspects of the claims and legal process. While the primary goal is to secure fair compensation for the accident injury victim, a lawyer's work will also free you to concentrate on healing.
A dump truck accident attorney in Long Beach can perform the following duties while building and pursuing your claim:
Collect witness statements, safety records for the dump truck driver, police reports, and other information that will help build and strengthen your claim
Take care of all aspects of the claim, like filing paperwork and ensuring all deadlines are met
Compile a thorough list of medical expenses to ensure that your damages are thoroughly accounted for
Identify all liable parties and sources of liability to maximize the damages you can collect
Stand up to insurance companies, negotiate aggressively, and be ready to take the case to court if need be.
Who Can Be Held Responsible in a Dump Truck Accident?
After a truck accident, determining who was at fault requires knowledge of all parties that could be held liable. This can help guarantee that the relevant parties are held liable for your losses and allow you to pursue full compensation.
Again, it may not be immediately clear what led to an accident, so it will be necessary for your Long Beach dump truck collision attorney to conduct a detailed analysis of every part of the incident to establish fault.
In the event of a truck accident, the following individuals or entities may be held responsible:
The dump truck driver
The owner of the vehicle
The construction company
Vehicle or parts manufacturers
A city, state, or government agency contracting the truck
Other drivers or pedestrians involved in the accident
Municipalities or government entities responsible for the roads and traffic signals
Maintenance mechanics who worked on the truck
Typical Injuries from a Dump Truck Accident
When a dump truck collides with a passenger vehicle, the latter usually gets the worst of it due to the truck's size. That's why injuries following dump truck accidents are often severe. Here are some of the most common injuries we see after such an accident:
Severe lacerations
Traumatic brain injuries
Internal organ damage
Damage to the spinal cord
Often, the full extent of your injuries won't be apparent until months after an accident. That's a good reason never to accept the first offer from an insurance company.
You should first have a thorough medical evaluation to ensure that the amount you pursue will cover all of your expenses. A Long Beach dump truck accident lawyer can calculate the complete damages and ensure no costs are forgotten.
How Much Compensation Can I Win for a Dump Truck Accident in Long Beach?
You should seek compensation that will fully cover all of the expenses you incurred as a result of this accident, which will be very different depending on the person and the incident.
Medical bills are the most obvious cost you should seek compensation for, but there are other expenses you may incur, including:
Income lost due to being unable to work
Pain and suffering damages
Property damage compensation
Punitive damages in cases of negligence on the part of the driver or company
Contact a Dump Truck Accident Law Firm in Long Beach
This is a life-altering tragedy, and if you do not receive all of the compensation you are allowed, you could be responsible for thousands of dollars in medical bills. You can seek help from a Long Beach dump truck accident lawyer with Morelli Law Firm to avoid a situation like this.
Our attorneys have handled several instances similar to yours and understand what it takes to prove negligence and maximize compensation packages. We know the struggle that many accident victims are facing, and we want to help.The firm's personal injury team works on a contingency basis, so you owe us nothing until the case is concluded and you have received recompense. If you do not win, you incur no costs. Contact us today for a no-cost consultation to determine how we may assist you.