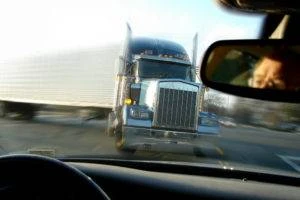 When an 18-wheeler collides with a car, it's usually the passengers of the smaller vehicle who suffer the most. The resulting injuries can be devastating even if the accident isn't fatal. Fortunately, truck accident victims can pursue compensation from the trucking company, truck driver, or a negligent third party.
If you were injured in a life-altering truck collision that was not your fault, our New Rochelle 18-wheeler accident lawyers want to help you receive full compensation. We'll work tirelessly to recover everything you may be entitled to through an insurance claim or lawsuit. Learn more about how we can assist you during a free case evaluation.
How a Truck Accident Attorney in New Rochelle, NY, Can Help
Even with an accident that was the other party's fault, getting a settlement won't be easy. You'll face resistance at every turn, and the trucking company's insurance company might try to blame you. Hiring an attorney will put you in the best position to recover a settlement that addresses everything you've endured.
Investigate your accident to determine who or what caused it to happen and who is responsible financially
Pursue compensation from all liable parties, including truck drivers, their employers, and in some cases, government entities
Minimize your role in the accident if someone tries to blame you for it
Consult with accident reconstructionists to help bolster your claim
Negotiate with the liable insurance company on your behalf
Fight to hold the insurer accountable for the harm their client caused you
Our team will go above and beyond to get you the money you need. Letting a skilled attorney fight to protect your interests will allow you time to relax and focus on healing from your injuries.
Determining Liability in a Truck Accident
Determining liability in 18-wheeler accident cases is often challenging. One reason for this is that multiple parties may be liable for your injuries. When you allow our experienced 18-wheeler litigation team to investigate your case, we consider all lines of evidence to determine how the accident happened and which parties contributed to it.
For example, if the accident was caused by an equipment failure in the truck, such as faulty brakes, the trucking company and a parts manufacturer may share responsibility for the collision. Proving that either or both of these entities are liable often requires the help of an experienced truck accident attorney.
Our attorneys have the experience and resources needed to take on large trucking companies and their insurers in pursuit of rightful compensation for your damages.
Compensation Available to 18-Wheeler Accident Victims
An 18-wheeler accident can have expensive short and long-term consequences. Damages can easily reach tens of thousands or even hundreds of thousands. If someone else's negligence caused your injuries, they should be held fully accountable. We'll pursue all damages to which you're entitled, which could include compensation for the following:
Medical expenses
Lost wages and future earning potential
Chronic pain
Emotional trauma
Loss of enjoyment of life
Permanent disability
Disfigurement
Property damage
Don't accept a lowball settlement offer that won't cover all of your accident-related expenses. Instead, work with one of our qualified attorneys to facilitate a full financial recovery.
Filing a Claim with Your Own Insurance Company
New York state requires all drivers who register a vehicle to carry at least $50,000 in no-fault additional personal injury protection (PIP). Even if the accident was not your fault, you need to immediately notify your auto insurance company of the collision to file an accident claim under your PIP coverage.
18-wheeler accidents are costly, so your expenses will likely exceed your PIP policy limit, especially if you only carry the New York state minimum of $50,000. Once you've exhausted your PIP coverage, you will need to go after the other party's insurance company to get compensation for your damages beyond your PIP limit.
Our experienced New York personal injury lawyers can help you file a claim and negotiate a fair settlement with the other party's insurance company. If an agreement cannot be reached.
Time Limit for Filing a Personal Injury Lawsuit
After a serious accident, it can take weeks or months to get back to a normal routine. Even then, you might be facing a permanent disability. Still, it is crucial that you exercise your right to demand compensation as soon as possible after your accident. If you delay doing so, you could lose the right to collect any money for your injuries.
New York's Civil Practice Law & Rules (CVP) §214(4) states that the statute of limitations in New York for motor vehicle accident injury lawsuits is three years from the accident date. You might have more or less time, depending on the circumstances of your accident.
That said, an experienced attorney will want to move quickly to protect valuable evidence before it is covered up or lost, so it's always best to seek legal counsel as soon as possible. Insurance companies have their own deadlines, and your lawyer will make sure you meet them.
Hiring an 18-Wheeler Accident Lawyer in New Rochelle, NY
If you've been injured in a truck accident, you need an attorney who will aggressively represent your interests to get you the compensation you need. At Morelli Law, we understand the tactics of insurance companies, and we move quickly to protect your rights.
We gather evidence from the accident scene, witness statements, law enforcement reports, and medical records. We also consult with medical professionals and accident reconstructionists to present the full story of everything you've endured. Reach out to one of our New Rochelle 18-wheeler accident lawyers for a free consultation.