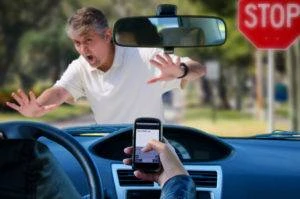 Motorists in Huntington owe a duty of care to all pedestrians they happen to cross paths with. A duty of care is a legal obligation to behave in a way that doesn't put others in harm's way. When drivers fail to uphold the duty of care, they put pedestrians at risk of injury.
If you've been struck by a negligent driver while walking, you need a pedestrian accident attorney in Huntington from Morelli Law Firm to help you file a claim. A successful claim can yield compensation to cover your medical treatment bills, lost income, and any other loss you incur.
Damages Our Lawyers Can Secure for Pedestrian Accident Victims in Huntington
Depending on the severity of your injuries and the ways they've impacted your daily life, there are a number of damages that you might benefit from. Our attorneys are aware of all the damages available to pedestrian accident victims in Huntington and will file a claim for the ones that apply to your case.
Accident victims just like you have gained a lot from the following damages:
Medical bills for hospital care, doctor's visits, medication, assistive devices, and ambulance rides

Wages lost during unpaid time off

Decreased ability to earn your regular income

Pain and suffering

Mental distress

Diminished quality of life
Your lawyer will use your treatment bills, pay stubs, and documentation for mental health counseling appointments to get you the highest amount of compensation possible for the damages mentioned above. Once you've received all the damages your owed, you'll be able to pay off your bills and get back to your normal way of life.
What a Pedestrian Accident Attorney in Huntington Will Do to Secure Your Settlement
Working with an experienced pedestrian accident lawyer in Huntington is crucial, as there's a lot that goes into securing a settlement. Here's what your lawyer will do to make sure you get the most out of your claim:
Investigate Your Accident
To build a solid claim, your lawyer will need to know more about the pedestrian accident you were injured in. If you were able to take photos of your injuries and the accident scene after you were hit, your attorney can use them to strengthen your claim. If you weren't able to document the accident that's okay, as our lawyers are expert investigators.
They'll gather evidence like security camera footage, police reports, and accident reconstruction expert testimonies to construct a convincing argument as to why the offending driver should be held liable for your losses. Once the investigation process is over and your attorney has finished drafting your claim, they'll meet with the driver's insurance company.
Communicate With Insurers
The majority of pedestrian accident victims in Huntington get their compensation from an insurance company settlement. Your lawyer will meet with insurance adjusters to negotiate an offer that covers the full value of all your losses.
Insurance adjusters can be hard to deal with and don't always have your best interests at heart, so it's best to leave communications to your attorney. Insurers are known for reaching out to pedestrian accident victims in Huntington to offer settlements. Never answer a call or accept an offer from an insurance adjuster without a lawyer present.
Your attorney will read over any offers you receive and determine if they're sufficient. If the insurance company puts an offer on the table that isn't large enough to cover the losses you've endured, your lawyer will keep pressuring them until they agree to a fair settlement.
Meet Legal Deadlines
All personal injury claims must be filed before New York's legal deadline, and yours is no exception. That's why your pedestrian accident attorney in Huntington will make sure your claim is submitted in accordance with CPLR § 214(5).
According to the statute, if your claim isn't filed within three years of the date of your accident, you could risk going uncompensated. But that won't be a concern if you contact an attorney from our firm today. They'll make sure all the proper paperwork is submitted on time.
Pedestrian Accident Injuries Our Attorneys Can Get You Compensated for
Unlike other drivers, pedestrians have no protection barriers or protection against oncoming vehicles. As a result, their injuries can be extremely severe and even fatal. Fortunately, our attorneys can help you take legal action in response to any type of pedestrian accident injury, including:
Internal bleeding

Organ damage

Broken and fractured bones

Back and neck injuries

Lacerations, cuts, and bruises
These are just a few of the injuries that our pedestrian accident lawyers can help you with. No matter how extensive your injuries are or how costly they are to treat, our expert attorneys will be able to win the payment you need to recuperate.
Our Attorneys Offer Contingency Fee Counsel to Pedestrian Accident Victims in Huntington
The attorneys at Morelli Law offer affordable and reliable legal counsel to pedestrian accident victims in Huntington. If you decide to work with us, we'll sign you up for a contingency fee agreement. With such a contract, your lawyer will provide their services in exchange for a portion of your settlement.
The percentage they take will most likely be about one third of your overall winnings. Once they take their contingency fee, you'll have enough leftover to comfortably pay off your medical expenses and cover any other loss you've experienced. In the rare event that your claim is unsuccessful, you won't have to use your own money to cover legal fees.
Get in Touch With a Pedestrian Accident Lawyer in Huntington Today
If you've been seriously hurt by a reckless driver, you deserve to seek compensation for your medical bills, as well as the physical and mental pain your injuries have caused. Our lawyers draw on years of experience to craft a successful claim for you. They'll take all your losses into account to make sure you get the money you need to make a full recovery.
Don't wait to reach out to the team at Morelli Law Firm. The sooner you get in touch with a Huntington pedestrian accident attorney from our firm, the sooner they'll be able to get started on your claim. Contact us today to schedule your free case evaluation.