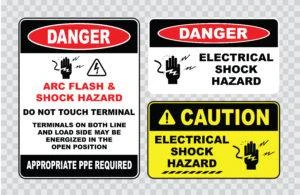 Construction is one of the most dangerous jobs and there is a robust workers' compensation system for injured construction workers. Yet many workers discover that the offers from insurers don't measure up to their actual needs.
That's when a construction accident lawyer in Huntington, NY, can help you out. The team to call when you or a loved one have suffered a construction accident is Morelli Law Firm. We've helped many construction accident victims in the State of New York. Our previous results speak for themselves.
The Most Common Construction Accidents
According to OSHA, the most common construction accidents are falls, electrocutions, getting stuck inside something, or getting struck by something. Employers are required to follow regulations and provide safety equipment to reduce the chances of a construction accident.
When every worker follows the safety regulations, things run smoothly and safely. Only a freak accident would cause an injury. When people break the rules or become negligent, that's when construction accidents happen and companies open themselves up to liability.
What Damages Can I Recover From a Construction Accident?
With the aid of one of our Huntington construction accident lawyers, we can help you collect compensation for your injuries and lost wages. These losses are called damages in your lawsuit. Morelli Law Firm will work to help you pay for things like:
Medical expenses, now and in the future
Lost wages
Disability benefits
Property damage
Wrongful death damages, if you're a loved one seeking compensation for a death
Part of our job as construction accident attorneys is calculating all the damages in your case. This is how we derive the true value of your case when we make an offer to the insurance company for just compensation. It could be far more than you think!
Why Do Insurance Companies Try to Limit Payouts?
Your employer may be completely on your side and think you deserve full compensation, but it's their insurance company that has the actual power to pay you. Unfortunately, they're looking out for their own interests, and that interest is not paying you what you deserve.
The entire purpose of an insurance adjuster is to minimize how much to pay you for your injuries. An agent may sound nice on the phone and ask for a statement, but that statement will be used against you.
You can prevent this by telling them you're working with a lawyer and having our team do the talking instead. Once they know you've got a construction accident lawyer in Huntington on your side, they'll be far more likely to give you a fair settlement because we know all the tricks they pull and the laws that protect you.
Could I Qualify For Both Workers' Compensation and a Construction Injury Lawsuit?
Possibly, but you will need a lawyer's advice to see if you can. The point of workers' compensation is to settle workplace injury claims without cluttering up the court docket. There are exceptions that allow you to sue while you pursue workers' compensation.
One reason is if your employer intentionally caused your injury. Another is if they don't carry enough workers' compensation insurance. In these cases, you could be allowed to sue above and beyond what workers' compensation would provide.
Another exception is if a third party injured you, and this is a strong possibility on a job site. If a worker from another contracting company caused the negligence that hurt you, you could sue that company directly and still pursue workers' comp through your employer.
Don't Delay With Your Case – Call Morelli Law Today
If you have suffered a construction accident, don't wait to call our Huntington construction accident lawyers. You may have less than two years from the time of your accident to sue. If you wait too long, you may lose your opportunity!
Get the Morelli Law Firm on your side right now by calling us or clicking the application button at the top of your screen. We will set up a free consultation appointment with you. You will not have to pay us anything unless you win your case.