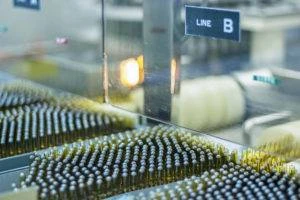 New drugs often have unforeseen side effects and negative interactions. FDA testing weeds out the worst of these, but it doesn't catch everything. Drug companies have a responsibility to put out products that work and we can hold them accountable if they don't.
If a drug, whether prescription or OTC, has harmed you, our defective drugs lawyers in Huntington at Morelli Law Firm can assist you. We have some of the most experienced drug lawyers in the nation, including several successful mass tort suits against major pharmaceutical companies.
Our Experience in This Area of Law
In 2009, Benedict Morelli, our founding partner, successfully won the largest vaccine verdict in U.S. history. A man contracted polio 30 years earlier after doctors gave his daughter a live oral polio vaccine. The final award was $22.5 million.
We're also no stranger to mass torts. Mr. Morelli was co-counsel in the trial against the manufacturer of Vioxx and helped win the victims $253 million. Our firm was also involved in mass torts for the drugs Chantix and Avandia.
Right now, we're representing 1,000 women who have been hurt through talcum powder. Scientists have found asbestos in these products and caused these women ovarian cancer. We are confident that we will help them win compensation, and we're confident we can help you as well. See our results page for more information.
Damages You Could Receive in Your Defective Drugs Case
You may be entitled to compensation if we can prove that a defective drug caused you injury. The manufacturer of the drug, along with other parties, will have to pay you for those injuries. The legal damages you could be eligible for include:
All medical expenses related to your injury, past, present, and future
Lost wages and future income because of your injury
Non-economic damages like pain and suffering and many others.
Our defective drugs lawyers in Huntington will leave no stone unturned in their quest to win you full compensation for your injuries. We will identify all losses you're owed and fight hard to ensure you get a fair settlement.
Four Potential Parties to Sue in Defective Drugs Claims
In defective drug cases, there are four potential parties you can sue. Your lawsuit may involve multiple parties. It all depends on where the fault lies.
Manufacturers
The first party is the manufacturer of the drug. If they hid data or misled the U.S. Food and Drug Administration during the approval process, that's a sign of liability. During the rigorous testing, manufacturers have to show they've done enough testing to show the drug's safety and identify any negative side effects or drug interactions.
Even if they made a mistake, you can still get compensation. A rare but potential party to your lawsuit could be the lab that performed the testing of the drug. Sometimes, they make an error that misleads the manufacturer.
Marketers and Distributors
If you've seen any drug advertisements on television, you'll have heard the long lists of side effects. This is how marketers and distributors warn consumers and avoid liability for themselves. However, sometimes, these warnings are incomplete or inadequate.
If we can prove this was so, this will open the marketers and distributors of drugs to liability. It's not limited to television; any communication from them with inadequate information could be construed as misleading you to take the drug.
Doctors and Pharmacists
Doctors and pharmacists may not know all the latest information about new drugs. They have a duty to keep up with the latest information. They're the last line of defense against defective drugs.
Most new drug issues appear in the first year they're on the market. If a doctor or a pharmacist promotes a new drug for you, ask them how long it's been out and what the latest safety concerns are so that you can protect yourself.
Get a Free Consultation About What Happened
Defective drug cases are complicated, but getting them started isn't. If a drug has injured you, reach out to the Huntington defective drugs attorneys at Morelli Law by phone or through our website. We can do the research on the drug's problems and speak with medical experts to see if it is indeed a defective drug case.
Even if it isn't, it could still be a medical malpractice case. If so, our lawyers can help you with that kind of case as well. There is no obligation with your consultation and it is free. Don't let your opportunity for compensation slip by. Call today or schedule your free case evaluation online.