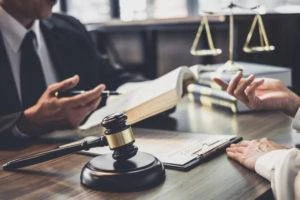 One of the most crucial parts of building a compensation claim after an accident is calculating an appropriate case value. Claimants who don't adequately value their cases can end up without the financial support they need to recover from their injuries.
Knowing what kind of damages you can sue for after an accident in New York is the first step in calculating your case value. The most common recoverable damages include medical bills, lost wages, and pain and suffering, but there are more. If you or your loved one suffered a car accident in New York, our attorneys can identify the potential damages in your case and help you fight for them.
New York Accident Victims Can Recover a Range of Economic Damages
In New York, you can sue for economic damages after an accident. These provide accident victims with compensation for all of their direct, out-of-pocket losses. Examples of verifiable and calculable losses you could recover include:
Medical bills: Any medical expenses you have because of the accident, including any future medical costs you may incur
Lost wages: Covers the wages or salary you miss out on when you can't work because of your injuries
Lost or diminished earning capacity: To compensate you for any future loss of income because of your injuries
Property damage: Covers any of your personal property that was broken or otherwise damaged in the accident
Rehabilitation: Can be included if you need any physical, occupational, speech, or other types of rehabilitation
Assistive services: If you need to hire help because you can no longer care for yourself after the accident
Other costs: You can request compensation for any out-of-pocket money you have to spend because of the accident.
New York Allows You to Recover Non-Economic Damages After an Accident
In New York, you can sue for damages related to less tangible ways you suffer harm due to the accident. Injury victims can request several different types of non-economic damages in addition to economic damages.
Non-economic damages can be challenging to estimate when calculating your injury settlement because they are subject to interpretation. Therefore, when assessing your non-economic losses, you may want the help of a lawyer to ensure you use the right method for your case.
Types of Non-Economic Damages You Could Include in Your Claim
Non-economic damages are subjective, not directly calculable, and require estimations based on your economic damages. Examples include:
Pain and suffering: To compensate you for any physical or mental pain or suffering that impacts your life after the injury
Emotional distress: If you are suffering emotionally after your accident, you may be entitled to compensation for your distress
Loss of enjoyment: Covers losses for when you can no longer participate in activities you enjoyed before the accident
Disfigurement: To compensate you specifically if you suffered disfigurement or permanent scarring because of your injuries
Humiliation: If you feel shame or guilt because of your accident
Loss of consortium: To compensate you for changes in your relationship due to your injuries
Damaged reputation: If your reputation suffered in any way because of the accident
Does New York Allow You to Sue for Punitive Damages?
In some rare accident cases in New York, you can sue for damages meant to punish the defendant. Punitive damages are designed to financially punish someone for acting in a way that was egregious or malicious. They also serve to deter others from this behavior in the future.
Although rare, New York does allow these damages. To win punitive damages in your case, you must prove with strong evidence that the defendant acted with conscious disregard for your safety.
Does New York Limit or Cap Settlement Values in Injury Cases?
New York is one of the few states that doesn't impose any limits or damage caps in accident cases. This stance applies to all types of damages, including punitive. As a result, juries can award any amount to accident victims in New York.
However, if you are awarded any compensation for future damages, state law requires a specific process for receiving your payment. CVP § 5401 requires a judgment for future damages to be paid in periodic payments from an annuity rather than a lump sum.
Can I Sue for Damages in New York If I Am Partially Responsible?
Yes, even if you are partially liable in some way for the accident, you may still be able to receive compensation. According to CVP § 1411, your judgment would be reduced by the percentage you are deemed responsible for the accident.
Morelli Law Firm Serves New York Accident Victims
If you have injuries from an accident in New York, our legal team can determine what damages you can sue for in your case. In addition, we can include all losses in your total case value to ensure you are asking for the amount you deserve.
Call (212) 751-9800 to find out more about how Morelli Law Firm can help in your New York injury case.