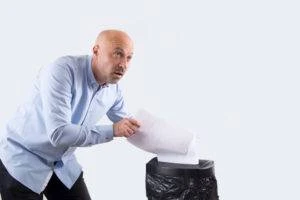 The best time to hire a commercial litigation lawyer is long before you need to worry about a lawsuit. When you have one, you can structure your legal documents, contracts, and other instruments to help settle disputes quickly and fairly.
That said, when you need to sue someone or you've received notice, the time to act is now. Our commercial litigation lawyers in Huntington will work for your business interests and do our utmost to find a quick and inexpensive resolution for your situation.
The Types of Businesses We Help
Some commercial litigation firms only serve a certain kind of company. We serve all companies, no matter their size or their income. Whether you're a sole proprietor or you're a Fortune 500 company that needs a little extra legal help, we are ready to assist you.
Any business could face a commercial litigation situation. In fact, many business owners who make the jump to hiring employees can use the help of a business lawyer in Huntington to discuss how to do it right and what their new legal obligations are.
You do not have to be in litigation or under investigation to use our services. A few hours of time with us to go over your contracts and business structure can prevent litigation problems down the road, and provide strong legal channels for resolving differences without undergoing expensive litigation.
Damages You Could Receive in Commercial Litigation
Depending on your case, you may not have damages. Usually, damages are awarded if you're the one pursuing a case and you win. If you are facing someone else's lawsuit, your goal is to win the case and avoid paying damages. However, there may be a reason to countersue the other party and get damages that way.
The two main damage types in commercial litigation are monetary damages and incidental damages. Monetary damages are the financial losses caused by the party. Incidental damages are payments for indirect consequences of the litigation. In egregious cases, you may also qualify for punitive damages.
Part of our job is to calculate and fight for the appropriate damages to help you recover from your situation. We also assess settlement offers to see if they are adequate or if we need to fight harder, including going to court, to make your business whole again.
Facing State and Federal Government Litigation
One of the most terrifying and legally dangerous things your company can face is litigation from state or federal governments. There are serious charges that could bring down your business and even threaten your freedom. If you catch wind of any investigation from regulators, you need a business litigation lawyer.
We are no strangers to state and federal courtrooms, and know how serious this situation is. We will fight to the utmost to battle the charges against you. If no charges have been filed yet, we can help you cooperate with investigators and preserve evidence that will help your case.
This is a situation where you must hire a lawyer. Charges of fraud or racketeering could put you in prison. You could also be denied permission to run a business in the future. Call Morelli Law immediately if you think you're under investigation.
Deadlines for Business Disputes in New York
While New York law allows you to sue another company over a dispute, there is a deadline to start your case. You have six years to take legal action for most commercial litigation disputes. Any that involves a personal injury claim must be started within three years.
When you hire a commercial litigation attorney, one of the first things they will do is notify the court of a possible lawsuit. This pauses the clock on the statute of limitations. If this was not done and you went over the deadline, the court will deem you took too long to bring the matter to their attention.
Even if you're unsure if you'll need to sue, hiring a lawyer keeps this option open to you. It's best to consult with one of our Huntington commercial litigation lawyers to determine the best steps for your case and stop all the time limits that apply.
Morelli Law Can Handle Your Business Dispute
Our team of Huntington commercial litigation attorneys are ready to help you handle your business dispute, whether it's a minor contract quibble all the way to federal charges. To begin, meet with us for a consultation. Call us at the number at the top of the page or use our online form to send us an email to schedule a free case evaluation.