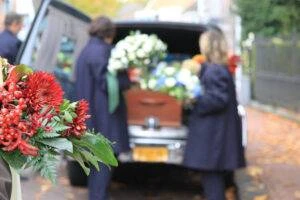 Truck accidents are some of the most devastating and fatal types of accidents on the road. The aftermath of a truck accident can be overwhelming, especially for those who have lost a loved one.
That's where a Chesterfield fatal truck accident lawyer can come in to provide guidance and legal support during this difficult time.
At Morelli Law, we understand the serious and life-changing consequences that losing a family member can have on your life. We are dedicated to providing compassionate and aggressive legal representation to help you get the compensation you deserve.
Fatal Truck Accident Cases are Complex
There are several challenges that the victim's family may face. One of the biggest challenges is proving liability. In many cases, you can defend your case against numerous attorneys and insurance companies.
Proving who is responsible for the accident can be a complex and time-consuming process. Trucking companies and their insurers will often fight tooth and nail to avoid paying out large settlements, even in cases where they are clearly at fault.
A skilled Chesterfield fatal truck accident lawyer will help you navigate the complex legal system and negotiate with insurance companies to ensure the victim's family receives the compensation they deserve.
Who Can Be Held Liable for My Loved One's Death in a Trucking Accident?
Liability for a motor vehicle collision is rarely an easy issue to resolve. In the event of a deadly tractor-trailer collision, the responsible parties are not usually just the individual truck drivers. A number of insurance defendants and parties may be involved.
A negligent trucking firm may frequently be held accountable in addition to the driver for their actions while on the job. In other instances, a deadly truck accident may be entirely the fault of the employer.
If poor maintenance causes a truck accident, third parties, such as mechanics and service professionals, may also be held accountable. You can find out who is accountable for your loved one's tragic death with the assistance of a Chesterfield fatal truck accident lawyer.
Understanding Wrongful Death
Wrongful death cases follow a similar course of action to other civil claims in many ways. You must show that the defendant's breach of a duty of care directly led to an accident that could have been prevented to be awarded compensation.
However, the most important distinction in a wrongful death lawsuit is that the decedent cannot sue for damages; instead, a surviving family member must seek restitution on their behalf.
Your fatal truck accident attorney in Chesterfield will help you pursue damages from any liable parties by gathering evidence, proving negligence, and building your case.
Recovering Damages After a Fatal Truck Crash
In the event of a tragic death, surviving family members have the right to seek financial compensation for their losses. These could include the price of the funeral, the loss of income from taking time off work, and the absence of the deceased's companionship and support.
A Chesterfield fatal truck accident attorney can help you to seek the following compensatory damages:
Medical Costs
Expenses related to the emergency care, sickness, or injuries of your deceased loved one are taken into account when determining damages in a wrongful death lawsuit. When you take into account items like prescription medications, medical supplies, ER visits, and ambulance transportation, the cost of treatment can quickly mount.
Funeral Costs
Paying for a loved one's memorial and burial could be expensive. You may include funeral expenditures in your damage claim, such as funeral expenses, cremation, and any related charges.
Emotional Loss and Mental Anguish
It's harder to put a price on mental and emotional suffering. You can be eligible for further compensation for things like mental anguish, the loss of a companion, and psychological damage.
Losses of Income and Services
Your loved one's contribution to you was priceless, and you must take this into account when estimating the amount of money you will lose as a result of their demise. Caregiving, parenting, elder care, and other services offered all play a part.
When you adjust to the loss of a loved one, you and your family require financial compensation. The emotional void left by a loss can be devastating, but the financial void compounds the problems.
You can find out if you have a strong case for wrongful death by consulting an attorney who has experience with fatal truck accidents. A Chesterfield fatal truck accident lawyer can help you maximize your compensation.
Do I Need a Lawyer if I Lost a Loved One in a Truck Accident?
In order to win your wrongful death claim, you must demonstrate that negligence caused the crash and the fatal injuries. You are responsible for carrying the burden of proof, so it will require gathering evidence to show fault on behalf of the trucking company.
State and federal trucking regulations are complex, and you will need to gain access to things like driver logs, traffic camera videos, and the other driver's employment and driving records. Expert testimony from medical specialists and accident reconstruction experts may be needed.
At our firm, we understand dealing with a truck accident is complicated, which is why we're here for you every step of the way. A Chesterfield fatal truck accident lawyer can gather this evidence, identify all liable parties, and work to prove negligence.
Contact a Chesterfield, MO, Law Firm to Learn About a Fatal Truck Accident Claim
Commercial vehicle accident cases are very different from other personal injury claims and require a knowledgeable legal team to ensure the best possible outcome.
We are prepared to help guide you through the process and understand what's required to secure full and fair compensation. It's important to begin your claim soon to comply with the Missouri statute of limitations.
We have litigated cases against industry giants and secured substantial compensation for our clients. We are not afraid to stand up to big businesses or their legal teams to fight for your interests.
Contact Morelli Law to find out how we can help you and schedule a free case evaluation.