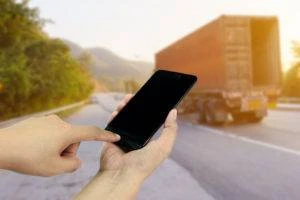 Semi-trucks, box trucks, and delivery vans are common on the roads of Belleville, Illinois. You probably see these trucks and vans constantly during your commute to work or school and while running errands. Unfortunately, even if you do everything right and follow all traffic laws, there is always a chance that you'll get into a collision with a commercial vehicle.
The larger size of delivery trucks and vans makes them much more dangerous than regular passenger vehicles. Even at relatively low speeds, a delivery truck accident can cause severe injuries that have a devastating effect on your life. Keep reading to learn how a Belleville delivery truck accident lawyer can help you file a claim against the liable party.
Negotiating With Trucking Companies and their Insurance Companies
Trucking companies understand the dangers associated with large vehicles, which is why they tend to carry sizable insurance policies. Still, insurers can be tight-fisted when it comes time to pay out on a personal injury claim, and that's where accident attorneys can help.
Victims who attempt to handle their own claims often find that the insurance company doesn't offer enough compensation. The insurance companies decide who is at fault and send a letter offering you the amount of money they deem appropriate. If you sign the offer, you give up your right to file a lawsuit. Always consult a truck accident/delivery van accident attorney before you sign.
Belleville Delivery Truck Accident Attorneys
As established personal injury lawyers, we suggest working with accident injury attorneys who are familiar with the special laws and regulations that apply to truck drivers and their employers. As a national law firm with decades of truck and van accident experience, we know how to hold negligent drivers and the companies they work for responsible for their behavior.
Although most truck drivers are careful and reliable, others may be inexperienced or driving while distracted or fatigued. Regardless of the root cause of the accident, if you believe the other driver was at fault, consider working with an attorney. Our Belleville truck accident attorneys can investigate the accident and will negotiate with the trucking companies and their insurers.
Commercial Truck Accident Liability in Illinois
According to state and federal law, you have the right to pursue compensation from the negligent individual or entity that caused the accident that resulted in your injury. This could be the driver, the trucking company, the manufacturer, the loading company, or some other entity.
The Trucking Company
Perhaps the trucking company breached their duty of care by allowing the truck or van driver to work longer than what is permitted by law, or they failed to conduct a pre-employment background check. If the driver was driving under the influence or was otherwise reckless, a background check could have revealed recent substance abuse or a history of at-fault accidents.
The Truck Manufacturer
Or in some cases, the truck manufacturer could be to blame if a part malfunctions due to a manufacturing defect. On the other hand, If it malfunctioned because of poor maintenance, that might be the trucking company's fault for not inspecting or maintaining their vehicle.
The Loading Company
Sometimes a loading company is responsible for loading a truck unevenly or overloading it. A public entity like the city might even be liable if there were preventable hazards on the road.
Because more than one factor can lead to an accident, injured plaintiffs sometimes file lawsuits against multiple defendants.
What To Do After a Serious Accident with a Delivery Truck
After an accident with a delivery van or truck, your first concern should be your own well-being and that of your passengers. Even if you were able to walk away from the crash, we strongly advise you to seek medical attention as soon as possible.
It's always a good idea to get checked out immediately because failing to seek medical attention quickly can weaken your case. In fact, the courts may reject your claim completely if you do not seek treatment for your injuries after a collision.
Once you've begun treatment, the next step is to contact an attorney. Working with a truck and van accident lawyer can greatly improve your chances of receiving fair compensation. The sooner you contact our law firm about your accident, the sooner you can recover your damages and move on with your life.
Recovering Your Losses After a Collision with a Commercial Vehicle
A crash involving one of the many trucks making deliveries in Illinois can lead to severe, life-changing injuries. If you were hurt in a commercial vehicle accident, you might be able to recover compensation for damages, including:
Disability

Disfigurement

Emotional distress

Pain and suffering

Decreased quality of life

Loss of income and benefits

Medical expenses (past, present, and future)
Please remember that every claim is different, but one of our Belleville truck accident lawyers can evaluate your unique case and explain their plan for recovering compensation.
How Belleville Truck Accident Lawyers Can Help
Properly documenting and filing a bodily injury claim is probably the last thing you want to deal with after everything you've endured. The good news is that our Belleville delivery truck accident lawyers are here to help. Whether the collision took place in Southern Illinois or elsewhere, we can help you start building a case to get you the compensation you are rightfully owed.
If you were involved in a truck or van wreck, an attorney from Morelli Law Firm would be happy to evaluate your case. Our law firm has recovered over one billion dollars in claims throughout the United States. Schedule a free consultation today.