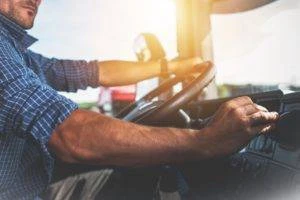 There are many special laws and regulations that apply to truck drivers. A few of them include drug and alcohol testing, hours of service, inspection requirements, qualifications, and more. The Federal Motor Carrier Administration (FMCSA) is responsible for drafting, implementing, and enforcing regulations to prevent truck accidents and injuries.
Under these regulations, there are limitations regarding a truck driver's hours on the road, as well as requirements for truck maintenance and inspections. The company and driver are also required to keep logbooks showing compliance regarding these federal regulations. If an accident occurs, company records and logbooks undergo an examination to ensure drivers and companies were following the law.
Crashes involving 18-wheelers, box trucks, tractor-trailers, and other commercial trucks can be devastating. Trucking companies act swiftly toward protecting themselves from the costs for damages and injuries.
About New York Truck Driver Regulations
Understanding the special laws and regulations that apply to truck drivers starts with looking at them individually. Some of the many rules and regulation that apply to truck drivers include, but are not limited to:
Hours of Service
The FMCSA's regulations regarding hours of service vary depending on if the truck driver is carrying property or passengers.
Property Carrying Drivers
After 10 consecutive hours off-duty, you can drive up to 11 hours.
You can drive up to 14 consecutive hours after a 10-hour break.
Must take at least a 30-minute break between eight-hour drives.
Drivers can drive up to 60 hours in seven days or 70 hours in eight days.
Passenger Carrying Drivers
After eight consecutive hours off-duty, you can drive up to 10 hours.
Following eight consecutive hours off-duty, a driver may not drive after being on duty for 15 hours.
Drivers can drive up to 60 hours in seven days or 70 hours in eight days.
Inspection Requirements
According to 49 CFR § 396.11, all truck drivers must report inspections on the vehicles they drive at the end of their workday. Each report must identify any dangers of operating the truck again, including any broken parts, or other defects.
If a broken or defective part was not adequately reported, and an accident occurred as a result of the part, you could receive compensation.
Drug and Alcohol Testing
The FMCSA outlines the requirements for drug and alcohol testing under the Department of Transportation's regulation 49 CFR Part 40. Noncompliance with these regulations could mean civil penalties for the trucking company. Tests are typically administered pre-employment, post-accident, and randomly throughout the year. Substances that are typically tested include:
Amphetamines and methamphetamines
Cocaine
Marijuana
Opiates
Phencyclidine
Driver Qualifications
The FMCSA also has general qualifications for truck drivers. They include the following:
They must be at least 21 years of age
Can sufficiently speak and read the English language
Can safely operate a commercial motor vehicle
Has a valid commercial driver's license
Has completed the driver's road test successfully
Have You Been Injured In An Accident? Contact Morelli Law
877-751-9800
Morelli Law Firm Can Help You Recover the Compensation You Need
If you were in an accident with a truck driver who is not complying with the special laws and regulations, we are here to help. An attorney from our firm can:
Investigate the accident and examine all pertinent records
Handle all documentation from start to finish
Negotiate recoverable damages
Take your claim to court
Help to recover damages you are entitled to
Recoverable Damages for a Truck Accident
When a driver does not follow the special laws and regulations that apply to truck drivers, it could lead to devastating consequences. Every truck accident case is different, so attorneys must take steps toward proving who is at fault. After examining factors including the severity of your injuries and other facts of the case, attorneys might be able to recover the following damages on your behalf:
Burial and funeral costs for wrongful death cases
The current loss of income
Diminished quality of life
Disfigurement, disability, or paralysis
Future loss of income
Loss of companionship and support in wrongful death cases
Pain and suffering
Property damage
PTSD and other emotional distress
If you are a victim of a truck accident, we are available to help recover the compensation you might be entitled to. Call Morelli Law Firm today at (212) 751-9800, so we can review your case today.