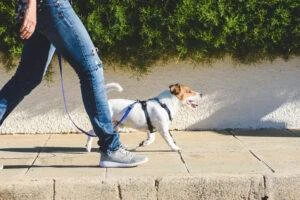 How do you physically and financially recover from a pedestrian accident?
You can meet with a pedestrian accident lawyer in Belleville to discuss your right to fair accident compensation. Morelli Law Firm can ensure that you receive comprehensive representation in private and public conversations with the offending party. In doing so, we can protect your right to fight for the support you need to recover from your losses.
Contact us today to learn more about your right to a straightforward recovery. Our personal injury lawyers in Belleville and beyond want to help you get your life back on track again.
Pedestrian Accidents are Personal Injury Accidents
Pedestrian accidents constitute personal injury accidents in the eyes of Illinois's civil courts. This means that the statutes that apply to the state's personal injury cases also apply to pedestrian accident cases.
This specifically means that the personal injury statute of limitations, which dictates the amount of time in which you may file a personal injury claim, controls your timeline for filing a pedestrian accident claim. You have an obligation to get your claim within two years of your accident, according to 735 Illinois Compiled Statutes section 5/13-202, if you want your case to move forward.
Fortunately, you have experienced pedestrian accident lawyers on your side. Our office can step in, even in the face of your severe injuries, and make sure that you have the materials you need to argue for your right to a case well before your statute of limitations expires.
In doing so, we make it easier for you to recover from your losses and get the financial support you need to pay your bills.
When to File a Pedestrian Injury Accident Claim
You are not obligated to assume civil action against the party liable for your pedestrian accident losses. You can opt to work with insurance providers to get the financial support you need. You can alternatively attempt to pay your bills out of your savings.
No one will force you to take legal action, though the state may ask you to contribute to a criminal case against the liable party should it assume one.
That said, if you want to assume legal action against the party liable for your pedestrian accident claim, it's better to do so sooner rather than later. The sooner you initiate an investigation into your losses, the more time investigators have to bring forward the data needed to prove your right to compensation.
You can work with a Belleville pedestrian accident lawyer to outline your ideal filing timeline during a FREE case evaluation.
The Benefits of Filing a Pedestrian Accident Claim
Should you choose to move forward with a pedestrian accident claim, you may receive:
Fair Loss Compensation
Even minor pedestrian accidents can leave you with serious bills. If you don't have emergency savings at your disposal, you may not have the opportunity to pay those bills without putting yourself in debt.
It's not fair that you have to pay for the consequences of someone else's misconduct. Fortunately, our attorneys can step in and help you get the financial support you need to get your life back on track again. When we file your pedestrian accident claim with a civil judge, we can win you the right to fight for fair compensation in or out of civil court.
Filing a pedestrian accident claim may give you the right to request damages for accident losses like the following:
Medical expenses

Emotional distress

Property damage

Mental anguish

Loss of opportunities to work

Stress

Lost wages
You can work out the total value of your case when you first meet with Morelli Law Firm's legal team.
Courtroom Control
It can be difficult to get insurance providers and a liable party to cooperate with you in the wake of a pedestrian accident. Both parties want to take as many steps as possible to protect their finances. As such, these parties may undermine your losses both in and out of court.
If you opt to file a pedestrian accident claim, you can get your side of the story down on paper before a liable party or insurance adjuster has time to misrepresent your case.
Attorneys Can Demystify the Civil Process
Belleville pedestrian accident attorneys want to make it as easy as possible for you to assume legal action against the parties liable for your accident. That's why we work to make the legal process as straightforward as possible. When you first meet with our team, you can discuss your case's ideal outcome while we outline the steps you can take to meet those goals.
Our team additionally connects you with professional resources who can help you better meet Illinois's burden of proof. We have a network of investigators and expert witnesses who can assign liability for your losses while also calculating the total value of your case.
What's more, we make a point to give you as much control over your case as possible. If you want to negotiate for coverage, you can. You can alternatively take your case to trial and undergo every step from discovery to deliberation. No matter what, you can ask your legal team for advice. We take all of your concerns seriously.
Let Morelli Law Firm Help You Get Back on Your Feet
If you need help to understand your right to civil action after a pedestrian accident, look no further than Morelli Law Firm. Our pedestrian accident lawyers in Belleville want to help you recover the compensation you deserve in the wake of a negligence-based accident.
You can meet with our team for a free case evaluation today. We take this time to go over the nature of your accident and the overall value of your case. Afterward, it's up to you whether or not your case moves forward. Contact us today to get your first appointment on the books.