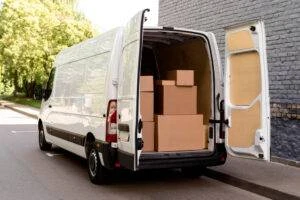 A team of Chicago delivery truck accident attorneys can help if you find yourself involved in a delivery truck accident. Truck accidents can be a harrowing experience, leaving you grappling with injuries, emotional trauma, and the daunting task of navigating the legal aftermath. When facing such a situation, having a dedicated and experienced legal advocate on your side can make all the difference.
Most victims of delivery truck accidents may be entitled to pursue some form of compensation for damages. However, determining liability and calculating an appropriate amount can be daunting. That is the reason why it is a good idea to contact a Chicago truck accident lawyer as soon as possible.
Functions of a Delivery Truck Accident Attorney
After a delivery truck accident, navigating the legal complexities can be overwhelming, especially when dealing with severe injuries and mounting medical bills. A proficient personal injury attorney is a reliable guide through this challenging terrain.
They play a pivotal role in understanding, investigating, and advocating for your rights in the aftermath of a truck accident.
Determining Liability in a Delivery Truck Accident
Determining liability in a truck accident is often a complex task. Truck accidents can result from various factors, including driver negligence, poor vehicle maintenance, or even errors in loading the cargo. A skilled truck accident attorney will conduct a thorough investigation into the accident to determine liability. That involves analyzing evidence such as accident reports, witness statements, and black box data, and often consulting accident reconstruction specialists.
Trucking accidents can involve multiple parties, such as the truck driver, trucking company, maintenance teams, or even the manufacturer of specific truck components. Understanding who is at fault is crucial for building a strong case and pursuing the appropriate parties for compensation.
What Proof Is Needed for a Delivery Truck Crash Lawsuit in Chicago?
Building a successful lawsuit after a truck accident in Chicago necessitates substantial evidence. A proficient truck accident attorney will gather crucial proof to support your case:
Accident reports.

Official accident reports by the

Chicago Police Department

often contain vital information regarding the accident, including initial assessments of fault.

Witness statements.

Eyewitness accounts can provide crucial perspectives on how the accident occurred and who was at fault.

Medical records.

Comprehensive medical records detailing your injuries and treatments are crucial in establishing the link between the accident and your injuries.

Photographs and video footage.

Visual evidence of the accident scene, damages, and injuries can significantly strengthen your case.

Expert testimonies.

Testimonies from accident reconstruction experts, medical professionals, or other relevant specialists can provide expert opinions regarding liability and damages.

Driver logs and company records.

In cases of

driver fatigue

or violations of regulations, logs, and records from the trucking company can be key pieces of evidence.
A proficient attorney will know how to gather and present this evidence effectively, ensuring that your case is built on a strong foundation.
Common Injuries From Delivery Truck Accidents
The injuries sustained can range from minor to catastrophic, which can be life-altering. Understanding the potential injuries is crucial in comprehending the gravity of a truck accident. Here are some common injuries individuals may sustain in a truck accident:
Whiplash and neck injuries.

Whiplash, characterized by sudden and forceful movement of the head and neck, is a common injury in accidents. That can lead to severe neck pain, limited mobility, headaches, and even cognitive issues.

Spinal cord injuries.

Accidents involving trucks can cause severe damage to the spinal cord, resulting in paralysis, loss of sensation, or limited mobility. These injuries often necessitate extensive medical care and long-term rehabilitation.

Traumatic brain injuries (TBIs).

The impact of a truck accident can cause head injuries ranging from concussions to severe

traumatic brain injuries

. TBIs can have long-lasting effects on cognitive abilities, motor functions, and emotional well-being.

Fractures and broken bones.

The force of a truck collision can cause bones to break or fracture, leading to excruciating pain, surgeries, and a prolonged recovery period. Common fractures include arms, legs, ribs, and pelvis.

Cuts and lacerations.

Accidents can cause broken glass, metal fragments, or other sharp objects to cause cuts and lacerations. These injuries can vary from minor to severe, requiring stitches and potential scarring.
Understanding the potential injuries from a truck accident is crucial not only for seeking appropriate medical attention but also for building a strong case if you decide to pursue legal action.
Compensation You Can Recover From a Delivery Truck Crash Lawsuit in Chicago?
Suffering injuries in a delivery truck accident can have a profound impact on your life. Aside from the physical and emotional toll, the financial strain from medical bills, lost wages, and other expenses can be overwhelming, and understanding the compensation you may be entitled to can provide some relief during this challenging time.
Economic Damages
These damages are tangible and quantifiable losses that you have incurred due to the accident. They typically include medical expenses, lost wages, and property damage.
Non-Economic Damages
These damages are less tangible but equally important for your overall well-being, such as pain and suffering and emotional distress.
Punitive Damages
In rare cases where the actions of the responsible party are deemed especially reckless or intentional, punitive damages may be awarded. These are meant to punish the at-fault party and deter similar behavior in the future, but only a jury can decide to grant them.
Time Limit to File a Lawsuit for a Delivery Truck Accident
In Chicago, as well as the broader state of Illinois, there are time limits, legally known as the statute of limitations, within which you must file a lawsuit for a truck accident. These limitations vary based on the nature of your case and who the responsible parties are.
For personal injury cases arising from truck accidents in Illinois, you generally have two years from the date of the accident to file a lawsuit. This time frame includes cases where you've sustained injuries and are seeking compensation for the resulting damages.
Talk to a Compassionate Delivery Truck Accident Lawyer Today
Facing the aftermath of a delivery truck accident can be a daunting experience. You might be dealing with injuries, mounting medical bills, and the stress of navigating the legal system. At Morelli Law, we understand that seeking legal help may seem complicated, but it doesn't have to be.
We understand that dealing with a truck accident can be emotionally and physically draining. Our team is here to guide you through the legal process, answer your questions, and address your concerns. Contact Morelli Law today, and let us advocate for your rights, provide clarity about your legal options, and help you move forward with confidence.