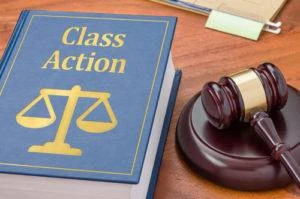 Situations can arise where a single entity – usually a large company – takes actions that affect hundreds or thousands of people. When this happens, and many people suffer harm, those victims can join their cases together into a consumer class action.
A class action is a lawsuit that demands a remedy for multiple people through a single legal action. If successful, every member of the class action can collect compensation. In addition, only one person needs to serve as a plaintiff in the case and appear in court. This means that a consumer class action lawsuit can serve as a way for many people to achieve justice with minimal stress.
Examples of Situations That May Lead to Consumer Class Actions
Every company that does business in New York State has an obligation to follow the rules of the land. This includes following the laws that govern the fair conduct of business. Specifically, New York General Business (GBS) §349 states that it is unlawful for any party to use deceptive acts or practices in the conduct of business, commerce, or trade.
But what exactly does this mean? The law applies to interactions between businesses and individual consumers. It prohibits businesses from taking advantage of customers or preying on a customer's lack of knowledge about the industry. Examples of violations of this state consumer protection act include:
False advertising
Bait and switch operations
Selling an unsafe or recalled product
Refusing to provide proper refunds or exchanges
Frauds and scams
The state consumer protection laws are only one set of statutes that protect customers. Many federal laws and local ordinances also prohibit fraudulent activity. An attorney from our firm could investigate your specific situation and determine if a company may have violated any relevant consumer protection laws.
Have You Been Injured In An Accident? Contact Morelli Law
877-751-9800
Pursuing Fair Compensation Through a Consumer Class Action
Normally, an aggrieved consumer is on their own to demand compensation or another remedy after a violation of their rights. However, the law has long recognized that it is advantageous for individuals to be able to join together to demand compensation from a single defendant. This also helps to save time and resources in the judicial system.
Our firm often hears questions concerning what a consumer class action is and how to proceed. In short, people can sometimes join their individual lawsuits into a class action against one company. Even so, this is only an option under specific circumstances. According to Federal Rules of Civil Procedure, Rule 23, affected consumers must be able to prove four things:
The number of people suffering damages is so large that pursuing individual cases would be impractical.
There are common questions of law or fact in each of their cases.
The defendants in the cases would raise similar defenses in each of the cases.
The representative parties for the class would protect the interests of each member.
In simpler terms, a consumer class action must arise out of a common set of facts. There must be a sufficient number of impacted people and forming a class action must not violate the interests of the members.
One Plaintiff Represents the Class Action
In these cases, a single person may serve as a plaintiff representing the interests of all affected people. The lawsuit proceeds through a single case in court, and the outcome of that case determines the compensation of all members.
As a result, a consumer class action lawsuit can bring payments to people who have suffered harm while requiring minimal effort from most individuals.
A Consumer Class Action Lawsuit May Be a Valid Option for Pursuing Compensation from Negligent Companies
Every company that does business in New York has an obligation to follow the local and state consumer protection laws. Federal laws always apply. Despite this fact, some companies still behave in ways that violate consumer rights and cause harm.
While each violation can give an individual the right to demand a remedy in court, it is when a single act or policy affects hundreds or thousands of people that a consumer class action lawsuit may be appropriate.
Morelli Law Firm Is Here to Help
Our team at Morelli Law Firm can help you determine if your situation makes you eligible to join a class action lawsuit. Reach out to our legal team today at (212) 751-9800. We are ready to provide a free consultation to determine your rights and explain the concept of a consumer class action in more detail.