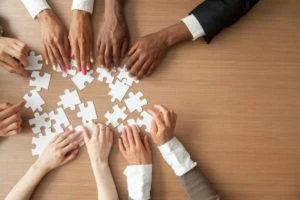 Corporations often have more money, more time, and more resources than the average person. If you feel you've been wronged by a corporation, it can feel impossible to hold that institution responsible for your losses.
What a corporation has in resources, however, you and your colleagues may have in numbers. If you and other parties have suffered injuries due to a larger group's negligence, all of you can pursue a class action lawsuit. The class action lawyers in Hempstead at Morelli Law Firm can help you begin your legal process.
Breaking Down Your Class Action Lawsuit
Before you can file a class action lawsuit, you need to determine whether or not your losses qualify you for one. Common class action lawsuits address civil rights violations, product liability, workers' compensation, and antitrust efforts.
More than that, though, a class action lawsuit lets you, your peers, and a class action lawyer in Hempstead take unified legal action against a larger entity. You'll need to prove that all of you suffered losses due to the liable party's actions before a court will let you go to trial.
Fortunately, class action lawsuits don't have a plaintiff cap. Anyone who's been injured by a shared defendant can throw their lot in behind a case. When you work together, you can mount a sizable case against an allegedly-liable party.
Filing a Class Action Lawsuit in New York
To file a class action lawsuit, you need to first determine which among your party is going to be the primary plaintiff. The primary plaintiff will file a complaint on behalf of the rest of the plaintiffs. In turn, this party also receives a larger cut of the case's compensation.
From there, you all can bring together the information needed to file your complaint. A complaint recognized by the state of New York allows you to then issue a summons to the party you want to hold liable for your losses. That summons, in turn, enables you to either negotiate for a settlement or to pursue compensation through a trial.
Your complaint needs to name the party you want to hold accountable for your losses. You should also elaborate on the ways in which the company owed you a duty of care and how the liable party violated that duty.
Submitting Evidence of Liability in a Class Action Lawsuit
All companies or larger institutions are expected to act reasonably when it comes to the care and keeping of smaller groups. For example, manufacturers must provide safety information regarding their products to protect their consumers. In this same way, corporations must work with their employees' best interests in mind.
Failure to consider the well-being of smaller parties can open these institutions up to consumer class action lawsuits and worker's rights suits. However, both you and all other plaintiffs involved in your case must submit evidence of the company's violations if a suit is to move forward.
Evidence of a corporation's violated duty of care can include:
Derogatory emails
Denied workers' compensation claims
Faulty products
Improperly labeled products
Precedent as established by previous consumers or employees
You can work with Hempstead class action lawyers and a private investigator to bring forward the evidence you need to make your case. You can then expand on this evidence with the help of bystanders, your fellow plaintiffs, and professional witnesses.
Class Action Lawsuits' Statute of Limitations in New York
CPLR § 214 limits the amount of time you have to file a class action lawsuit against a larger institution. This statute gives you and your peers three years to work together. During that time, you must bring together evidence backing your assertion of liability. In turn, your complaint must be on the desk of a county clerk before your deadline passes.
Your three-year period begins on the same day that you suffer your injuries. This date can be tricky to determine, considering the multiple plaintiffs involved in your case. You can work with an attorney to establish a clear deadline and submit the appropriate documentation within that time.
Requesting Compensation in a Class Action Lawsuit
How is your personal injury settlement calculated? You can discuss your avenues for compensation with a class action lawyer in Hempstead. While the exact nature of your group's losses may vary from person to person, you can calculate their value and submit that estimate alongside the rest of your complaint.
In general, a court will allow class action lawsuit complaints to include compensation requests for:
Medical bills
Long-term healthcare and treatment
Lost opportunity for employment
Lost opportunities for wages
Property damage
Pain and suffering
Permanent or semi-permanent disability
Wrongful death
Note that if you want to pursue punitive damages, it's best to take your concerns before a judge. You cannot request these damages during negotiations.
The Benefits of Filing a Class Action Lawsuit With an Attorney
Attorneys understand how much pressure a class action lawsuit can put you under. Not only do you have to contend with any losses related to your treatment by a company, but you also have to face pressure from the company to fold on your suit.
One of the benefits of working with an attorney is the reduced pressure on your part. You can let an attorney gather evidence on your behalf while you focus on your recovery. At the same time, our team will manage any communications you receive from the defendant. This way, you won't be exposed to the mistreatment that might otherwise convince you to leave a suit.
You can discuss how you want your class action suit to proceed in a case evaluation with our team. There, we'll break down the services that your case requires and how we'll approach that responsibility.
We Can Fight for Your Class Action Compensation
Corporations and larger institutions can use intimidation tactics to get you to overlook any compensation they may owe you. You do not have to combat these underhanded tactics alone. Instead, you can gather together with your peers – and a Hempstead class action attorney – and fight for the financial support you deserve.
For more information about class action deadlines or to take your first steps towards filing, you can contact our team at Morelli Law Firm for a case evaluation. We're available to schedule your meeting over the phone or through our online form.