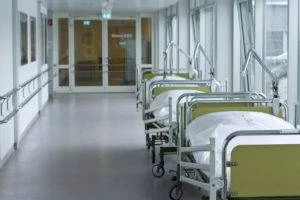 It can be devastating to learn that a defective medical device that was meant to help you has caused you harm. The injuries, illnesses, and deaths caused by faulty medical devices each year create pain for the victims and their families while leaving a financial disaster in their wake.
We understand the struggle of the people harmed by medical devices and the financial, emotional, and physical toll it takes. When a faulty medical device has disrupted your life, it feels overwhelming. Even the thought of taking on a corporation to get financial restitution for your pain seems exhausting.
At Morelli Law Firm, we're committed to fighting big pharmaceutical companies to hold them accountable for the damage they have done to our clients. Let our Newark defective medical device attorneys take on the giants so that you can take care of your recovery.
Do I Really Need a Lawyer for My Defective Medical Device Claim?
Pursuing a product liability claim alone can put you at risk of losing your right to fair compensation. Insurance companies have teams of highly skilled professionals that are trained very well to save money for their company. They will usually offer you a lowball settlement and get you to agree to waive any further right to pursue damages.
Insurance bad faith means that the insurance company fails to treat your claim with honesty and fairness. You may speak to an adjuster who seems friendly, but it is their job to minimize the amount their employer pays out every time they deal with a claimant.
Dealing with the insurance company alone will put you at risk of accepting a settlement that is far lower than the true value of your damages. You can protect your right to fair compensation by hiring an experienced defective medical device lawyer in Newark.
Defective Medical Device Recalls
Despite numerous rounds of testing and research, medical devices can find their way to market with defects that cause harm to the patients they are supposed to be helping. It is the responsibility of the pharmaceutical company to ensure these products are safe for the people who use them.
If a defect is discovered, the manufacturer can voluntarily recall a product, or the FDA can do so. When a recall is mandated by the FDA, there are three different classifications:
Class I is a reasonable probability that exposure to, or use of the product, may cause serious consequences to health or death.
Class II is a probability that exposure to, or use of the product, may cause medically reversible or temporary health consequences or the remote possibility of serious health consequences.
Class III is the least serious in nature, where exposure to or use of the medical device is not likely to cause adverse consequences to health.
When defective products make it to the marketplace even though the company was aware of the danger, their negligence should not allow them to financially prosper while the end user is suffering. It is our passion to fight these mega medical companies and device manufacturers on behalf of each injured client.
Examples of Defective Medical Devices That Have Been Recalled
Many products that have been pulled from use have already caused harm to countless others. These items were either improperly manufactured, inadequately tested for safe use in humans, or marketed without warning of known risks and hazards of the product.
Dialysis filters
Shoulder pain pumps
Power morcellators
Hernia mesh
Hip and knee replacements made by DePuy, Zimmer, and Sulzer
Pacemakers, stents, heart valves, and defibrillators
Dental implants
Respiratory devices, like ventilators and inhalers
Surgical mesh, including transvaginal surgical mesh
Breast implants
Defective prosthetics
Artificial cervical discs and lumbar disks
These are only a few examples of dangerous and defective medical devices. If you believe you are suffering from injuries or debilitating side effects due to any medical device, contacting a defective medical device lawyer in Newark can be the first step in righting the wrong that was done to you.
What Makes a Medical Device Defective?
When a pharmaceutical company ignores warnings of unreasonable risks and sends the defective product to market, they are putting their profits above your safety. This practice is reprehensible, and happens more often than we would like to think.
If you are harmed by a medical device, in order to pursue litigation for damages it must be proven that the product was the primary cause of your illness or injury, and that it is indeed defective in one or more of the following ways:
Defective Design of the Medical Device
The design of the product itself is faulty. The specifications under which the device was created may have been bad to begin with. It simply doesn't function the way it was meant to, or it creates other problems while functioning. For example, a toaster that will make toast, but it sets every third slice on fire.
Manufacturing Defects
When a device is designed properly, but it has been manufactured poorly. When an error occurs during the manufacturing process, it causes the product to become unable to function as intended. This can be caused by using cheap materials, faulty screws, performing poor workmanship, bad quality control, or any number of other causes.
The difference here is that typically manufacturing defects are not intentional and can possibly be fixed by changing the manufacturing process. One example of a manufacturing defect would be contaminated food or medications on an assembly line.
Improper Marketing
Medical devices are marketed without proper warning labels, instructions for use, or not disclosing risks. A great example of this would be the liability of cigarette manufacturers.
When they were found to be aware of the risk of addiction and medical harm their product was causing, they were forced to pay damages and label all future products with clear health warnings for the consumer. They were also forced to discontinue marketing aimed at young adults, such as the use of Joe Camel, an animated mascot for cigarettes.
What Would the Damages in a Faulty Medical Device Lawsuit Cover?
Our attorneys will review the details of your case and compare it to other cases in the past. They will use this knowledge and their experience with medical device litigation to determine the appropriate amount of compensation to ask in your case.
When you are hurt by a medical device, you may be compensated for different types of damages: economic, non-economic, and punitive.
Economic damages – This covers monetary losses including medical bills, your lost wages from time off work, and property damage. This can include future loss of earnings, future medical expenses, or funeral costs.
Non-economic damages – This includes pain and suffering, loss of companionship, loss of enjoyment of hobbies or activities, and compensation for any scarring or disfigurement.
Punitive damages – Punitive awards are meant to punish the accountable party, plain and simple. Most of the really large settlements and verdicts you read about or hear about come from punitive damages.
When Should I File a Defective Medical Device Lawsuit?
There is a statute of limitations imposed by law on claims for injury from defective medical devices. In the State of New Jersey, the deadline for filing is two years from the date of injury under N.J. Stat. § 2A:14-2. If you fail to file before the time limit, your rights to sue are terminated.
Similarly, if you lost a loved one, the deadline for filing a case for wrongful death caused by defective medical devices is also two years from the date of death (N.J. Stat. § 2A:31-3). Time can be a slippery thing when grieving the loss of a loved one, so it is important to make it a priority to hire a defective medical device lawyer in Newark for your case early on.
Call Today to Schedule a Risk-Free Case Analysis
We have earned our reputation for fighting hard for our clients and getting results. Our history of successful litigation with major manufacturers is well known, and it has influence with defendants. Some prefer to settle rather than risking a protracted battle in court.  We do whatever it takes to protect our clients and get them fully compensated.
If a manufacturer has released an unsafe product and it has caused you injury, we will help you to hold them accountable. You can secure financial compensation from those who have harmed you. Contact the Morelli Law firm now to speak with a Newark defective medical device attorney during a free case evaluation and fight for the justice you deserve.