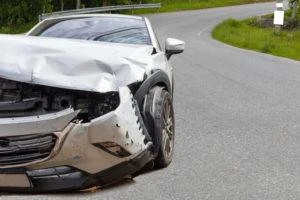 Being involved in a hit-and-run accident can be incredibly frustrating. When the at-fault driver leaves the scene of an accident, it can leave you in a very difficult situation. However, you shouldn't despair. Even if the liable party is not identified, you likely have options to recover compensation.
At the Morelli Law Firm, we have plenty of experience fighting for compensation for the victims of hit-and-run drivers. Our hit-and-run accident lawyers in Yonkers can help you through the process and get you the money you need to get your life back on track after an accident.
Identifying the Hit-and-Run Driver After an Accident
When you are involved in an accident where the other party leaves the scene before the police arrive, it is critical that you record as much information as you can remember about the liable party as soon as you are able. Note down whatever features of the vehicle you can remember, such as the make, model, color, license plate, and where the other vehicle sustained damage.
If you got a good look at the driver, you should also take note of anything you can remember about them. Speak with any potential witnesses who could possibly share any additional details. The more information you can provide to the police, the more likely they will be able to track down the responsible party.
Alternatives for Compensation for a Hit-and-Run Accident
If the police are unable to track down the liable party, your options for receiving compensation will shrink. However, you will likely still be able to receive at least partial compensation for your accident. At this point, your options for getting money depend upon your insurance policy and the regulations of your state.
Uninsured Motorist Coverage
If you have uninsured motorist coverage through your insurance provider, you are covered in the case of a hit-and-run accident. An unknown driver is treated in the same way as a known driver with no insurance coverage. You will be able to file a claim for compensation with your own insurance company under these circumstances.
No-Fault Insurance States
New York is one of 12 no-fault insurance states. In these states, you can recover compensation through your own insurance company, after a hit-and-run accident, without having additional coverage. However, there are typically limits to the amount you are able to collect under these laws.
What a Hit-and-Run Accident Attorney in Yonkers Will Do for You
When you hire a hit-and-run accident lawyer, one of the first things they will do is investigate your accident. They will not only look to gather evidence to support your claim to compensation but if the police have not been able to identify the hit and run driver, your attorney and their investigative team will do their best to track them down.
Common steps that your hit-and-run-accident lawyer in Yonkers will likely take in a hit and run accident investigation involve:
Visiting the accident scene and gathering evidence

Interviewing any potential witnesses

Reviewing the official police report

Sharing any additional information they may have gathered about the hit-and-run driver with the police

Consulting with experts

Reviewing your medical files that relate to your injuries
Once your attorney has completed their investigation, they will assess your damages and calculate the full value of your claim. If the driver has been found, your lawyer will prepare your lawsuit and file it with the court. Next, they will go through the steps of the pre-trial process. Finally, if necessary, they will represent your interests in court.
Throughout all these steps, your lawyer will be in contact with the opposing legal counsel. They will attempt to negotiate a fair settlement agreement that can help you avoid the long, drawn-out process of going to court. All the while, your attorney will be in contact with you, keeping you up to date on all developments, relaying settlement offers, and offering advice.
Financial Compensation for a Yonkers Hit-and-Run Accident
After a hit-and-run crash in Yonkers, there are various damages for which you may be eligible to claim compensation. These can easily be split into economic and non-economic damages.
Economic Damages
Economic damages are the simpler of the two. These are the damages that have a direct financial impact. Some of the most common economic damages include:
Medical expenses

Lost income

Lost earning capacity

Property damage
These damages all have a dollar figure attached. Even though lost earning capacity can be difficult to calculate, it is still a direct financial loss. There are algorithms for determining the likely future loss of income due to a permanent injury that prevents a person from returning to work.
Non-Economic Damages
Non-economic damages are far more complex. These damages don't have a direct monetary impact on an accident victim. Yet money is the only means available to the courts for compensating a victim for these losses. Common non-economic damages include:
Diminished quality of life

Mental anguish

Loss of companionship
No amount of money can make up for the mental anguish and loss of companionship that someone suffers after a loved one is killed. Yet, this is the only option available. As a result, non-economic damages tend to make up the bulk of the money that an accident victim receives in compensation.
Punitive Damages
In hit-and-run accidents, if the driver is eventually discovered, they will likely be subjected to paying punitive damages as well. Punitive damages are not meant to compensate an accident victim for any damages they have suffered. Instead, they are designed as punishment for the offender.
Punitive damages are only assessed when the actions of the at-fault party are deemed to have been particularly egregious. Hit-and-run drivers often meet the standards for assessing punitive damages.
What Is the Cost of Hiring a Yonkers Hit-and-Run Accident Lawyer?
Fortunately, personal injury attorneys work on a contingency fee basis. That means that they only get paid if you get paid. This payment structure gives clients the peace of mind that their attorney will do everything within their power to assure they get compensation.
Additionally, since the money your attorney will eventually receive will be a percentage of the compensation you receive, you can be assured that they will attempt to get you the largest possible compensation package.
Generally, those who hire a hit-and-run accident attorney in Yonkers end up with a significantly greater payout than those who attempt to go it alone. This holds true even after subtracting the lawyer's fee.
What Is the Time Frame for Filing a Car Accident Lawsuit in Yonkers, NY?
In the state of New York, you generally have three years after an accident to file a lawsuit against the at-fault party. However, there are certain situations in which this time frame can be significantly reduced. By hiring a hit-and-run accident attorney as soon as possible after an accident, you can assure that you don't miss your deadline.
Whether you have years or weeks, it is always advisable to get started as soon as possible. Delays can cost you greatly, as evidence can become lost or corrupted, and witness testimony grows less reliable by the day.
The Benefits of Taking a Settlement Offer
Going to court can be tempting. After all, you have the potential to receive a greater amount of money than anything you will receive in a settlement offer. However, going to court is rarely worth the risk. Courtroom trials can be unpredictable, and even a case that seems open and shut can end up falling apart.
While you shouldn't take the first settlement offer you receive, if your attorney is able to negotiate a fair settlement offer from the opposition, it is usually in your best interest to take the deal. Not only is it a guaranteed payment, but you can save a lot of time and energy that would be expended if you took the case to court.
Even though a settlement agreement may be ideal, you still need to always be willing and prepared to go to trial with a hit-and-run accident lawyer in Yonkers. You never know when the other side may fail to agree to a reasonable deal.
Hiring a Hit-and-Run Accident Attorney in Yonkers, New York
When dealing with any sort of car accident, it is important to have an experienced car accident lawyer by your side. At the Morelli Law Firm, we have a proven track record of getting fair compensation for our clients after an accident. We will do everything in our power to ensure you get the money you deserve.
Give us a call or fill out our online contact form today to schedule a free, no-obligation consultation with a member of our legal team. We will evaluate your case and present you with all your options for pursuing compensation. Let our Yonkers hit-and-run accident attorneys help you fight for your right to fair compensation.