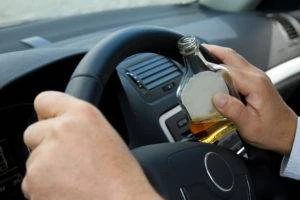 Drunk driving is one of the leading causes of car accidents. Poor judgment and dulled reaction times are just a couple of the reasons why drunk drivers are more likely than others to become involved in an accident. And victims can incur serious injuries with lifelong consequences.
If you have been injured in a car accident, we can help you fight for the compensation you need to get your life back on track. Don't pay out of pocket for expenses. Let a drunk driving accident attorney in Yonkers from Morelli Law Firm help you hold the negligent party accountable.
Determining Liability in a Drunk Driving Accident
When you are the victim of a car accident, it is important that you identify the liable party or parties so that you can file an insurance claim or lawsuit. Liability can be difficult to establish in some accidents. However, when one of the drivers involved was under the influence of drugs or alcohol, it usually makes determining fault much easier.
While a drunk driver will likely be held liable in the case of an accident, it is still possible that there may be other eligible parties as well. An experienced Yonkers drunk driving accident attorney can help identify all parties that may hold a level of responsibility after an accident.
Drunk Driving Is a Criminal Offense
Drivers under the influence of drugs or alcohol typically face a myriad of legal battles when they get in an accident involving other vehicles or pedestrians. In addition to the lawsuit you will likely file to recover compensation from the drunk driver, they may face lawsuits from other injured victims. On top of these civil cases, they will also have to deal with a criminal case.
A charge for DUI can have serious consequences for the offender, especially in cases where another person is seriously injured or killed. The defendant will likely be looking at both fines and incarceration. The results of the driver's criminal case may be able to be used as evidence in your civil lawsuit.
How a Yonkers Drunk Driving Accident Attorney Can Help
When you hire a drunk driving accident lawyer in Yonkers to help with your lawsuit, they will immediately get to work conducting an independent investigation into your accident. They will look to establish liability and gather evidence to support your claim to compensation for your damages.
Some of the steps your lawyer and their investigative team are likely to take include:
Taking photographs and gather evidence from the accident scene

Interviewing witnesses

Speaking with experts

Obtaining a copy of the official police report

Reviewing your medical records in relation to your injuries
After concluding their initial investigation, your lawyer will assess the damages you have suffered and calculate the total value of your claim. They will then prepare and file your lawsuit along with any other required paperwork.
Once your lawsuit has been filed, the pre-trial process begins. Steps in the pre-trial process include:
If necessary, after the pre-trial process is complete, your attorney will represent your interests in court.
At every stage of the process, your attorney will be in negotiations with the legal representatives from the other side, trying to reach a fair settlement agreement. Your lawyer will keep you apprised of all updates in your case, inform you of any settlement offers, and advise you about your options.
Compensation for Which You May Be Eligible After an Accident
There are a variety of damages you may be able to claim after a drunk driving accident. The particular compensation claims you make will depend upon the specifics of your case. These claims are typically divided between economic and non-economic damages.
Economic Damages
Economic damages cover the compensation claims you make for a direct financial setback. Common damages include:
Medical bills

Lost wages

Lost earning capacity

Property damage
The amount a victim receives in economic damages is meant to directly compensate for the expenses they face and any money they are unable to earn as a result of the accident.
Non-Economic Damages
Non-economic damages are far more obscure. Some of the most common non-economic compensation claims include:
Mental anguish

Diminished quality of life

Lost companionship
Non-economic damages are far more difficult to quantify because they do not relate to a direct financial loss. Instead, these cover the losses of irreplaceable things which can never be right. Unfortunately, there is no way to properly compensate an accident victim for these types of losses. The best that our legal system can do is to offer the victim money.
Because these losses are far greater than any economic damages, the amount an accident victim receives in a settlement, or court ruling, for non-economic damages generally makes up the largest part of a payout.
How Much Does It Cost to Hire a Yonkers Drunk Driving Accident Attorney?
If you are worried that you won't be able to afford to hire a drunk driving accident lawyer, you can breathe a sigh of relief. When hiring a reputable personal injury lawyer, you should never have to pay any out-of-pocket costs. Personal injury attorneys work on a contingency fee basis. That means that your attorney will not receive any money unless you get paid first.
When you win compensation, your drunk driving accident lawyer in Yonkers will receive a percentage of that compensation package, which will be discussed during your initial case evaluation.
In the vast majority of cases, hiring an attorney is essentially free. On average, those who hire a lawyer end up with a payout far greater than those who go without legal representation. Even after a lawyer has deducted their fees, the amount left tends to be a significant upgrade.
When your lawyer is working on a contingency fee basis, it also gives you the peace of mind of knowing that they will do everything in their power to get you the compensation you deserve. Since the more you get, the more your lawyer receives, you can feel confident that they will push for the highest possible payout.
Statute of Limitations for Filing a Lawsuit in New York
When filing a personal injury lawsuit in the state of New York, victims generally have three years from the date of the accident in which they can file. However, you should be aware that there are certain circumstances that can result in a far narrower window for filing. A drunk driving accident lawyer will be able to advise you on the particulars of your case.
With most accident cases, you will want to file a lawsuit as soon as possible. Delays can be costly as evidence can become lost or corrupted over time. Additionally, witness testimony becomes less reliable with each passing day.
However, in cases where the at-fault party is facing a criminal charge for driving under the influence of drugs or alcohol, you may be better served by waiting for the conclusion of their criminal trial. A guilty plea or verdict can be a powerful piece of evidence, which you can use in your civil lawsuit. Once again, your attorney can advise you on the best approach to take.
Accepting a Drunk Driving Settlement Offer
The vast majority of drunk driving accident cases are settled out of court. There are many benefits to agreeing to a settlement offer, including saving time and getting guaranteed compensation.
However, there are drawbacks as well. Any amount you agree to in a settlement will be less than what you could potentially have received in a court ruling. Still, the unpredictability of a trial rarely makes the potential of a larger payout worth the risk of going home empty-handed.
Most of the time, as long as your lawyer can get the other side to agree to a fair compensation offer, settling out of court is the smart move.
Contact a Personal Injury Law Firm in Yonkers, NY
The Morelli Law Firm has extensive experience helping victims of drunk driving accidents. If you have been injured, our team of Yonkers drunk driving accident attorneys will do everything within our power to get you the compensation you deserve.
To get started, simply fill out our online contact form or give us a call today. We offer free, no-obligation case evaluation. Our legal team will review the particulars of your case and advise you of your options for recovering the money you need to fully recover from your injuries.