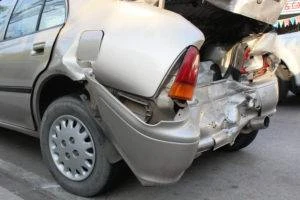 If you or someone you love was injured in a tailgating accident in Yonkers, the at-fault driver or their insurance company might be responsible for the financial consequences of the accident. Our law firm's personal injury team can help you identify the responsible party, define the value of your losses, and file an insurance claim or lawsuit.
You are not alone in your pursuit of compensation after an accident. Do not hesitate to contact our case review team to put our tailgating lawyer to work on your compensation lawsuit. When you are ready to recoup the financial expenses and losses of the accident, we are ready to fight by your side to prove your right to monetary recovery.
Keep Track of Your Tailgating Accident Injuries
Because a tailgating accident often involves a rear-end collision, you might sustain serious and costly injuries. According to Mayo Clinic research, one of the most common rear-end collision injuries is whiplash, which can leave you with:
Neck pain and stiff neck muscles

Decreased range of motion in the neck

Chronic headaches and blurred vision

Fatigue, dizziness, and irritability
The aftermath of a whiplash injury can also lead to trouble focusing, memory loss, and depression. If you experience any of these warning signs or symptoms of whiplash, or if you have any other injuries due to the accident, keep track of them and their costs. You may be able to recover them from the at-fault driver or their insurer.
Document the Cost of Your Injury Treatment
The medical care you require after a car accident can last for weeks or months. If your injuries are severe enough, you might require lifelong treatment. In addition to your health care, therapy, and rehabilitation costs, New York Insurance (ISC) §5102 also entitles you to recover:
Past and anticipated medical bills

Past and anticipated income loss

Property damage or total loss

Physical pain and suffering

Physical disability or disfigurement
It can be challenging to value and document your car accident damages on your own. Our team can help you assign an accurate financial value to your injuries. We can also help you support this value with evidence and negotiate with the at-fault driver's representatives.
Have You Been Injured In An Accident? Contact Morelli Law
877-751-9800
Our Car Accident Attorneys Help You Organize and Submit Your Evidence
When we calculate your lawsuit's financial value, we use your emergency and ongoing medical records to document the known and anticipated cost of your treatment plan. We will ask for these and other documents, such as the following:
List of medications

Car accident report

Your written prognosis

Salary history records

Injury and accident photos

Available witness statements
Our attorney, who represents tailgating accident victims in Yonkers, will help you compile these documents, organize them into an evidence file, and submit them to the insurance company.
Let Us Handle the Insurance Company Paperwork
When we file your compensation claim with the at-fault driver's insurance company, they will request proof of their policyholder's negligence and fault before they agree to discuss a financial settlement. They may request:
Claim forms

Witness statements

Medical evidence

Repair estimates

Value estimates
We can provide all of this on your behalf, even if we have to help you seek coverage from your own insurance company. You might have to get compensation from your insurer if the at-fault driver is uninsured, underinsured, or fled the scene of the accident without accepting responsibility for their actions. No matter which insurer you approach for financial recovery, our personal injury lawyers will fight by your side.
We Can Help You Avoid Going to Court
In the aftermath of a tailgating accident, our goal is to help you receive the settlement you are entitled to due to negligence. If we can do that without your having to endure a lengthy court case, we will. Once the evidence is clear, the at-fault party and their insurance representative may also prefer to settle out of court.
When we negotiate on your behalf, we strive to reach a settlement that covers your expenses and losses. We also make sure you understand the importance of:
Speaking to a team member before speaking to an insurance representative

Carefully weighing each financial offer before agreeing to a settlement

Understanding the finality of a signed settlement agreement
Our goal is to make sure your potential compensation package is accurately valued prior to any settlement negotiations. We work hard to ensure the settlement you agree to is not too low and does not leave you with out-of-pocket expenses.
Do Not Overlook the Importance of the Filing Deadline
New York Civil Practice Law & Rules (CVP) §214 limits your right to file a personal injury lawsuit to three years from the date of the car accident you experienced. Because certain factors might pause or extend the statute of limitations, we advise you to speak with our team in order to determine the exact filing deadline in your case.
In addition to filing your lawsuit on time, consulting a member of our legal team immediately after an accident also gives us time to collect evidence. With as much time as possible, we can interview witnesses early and negotiate the best possible financial settlement.
Get the Compensation You Deserve
If a tailgating driver injured you or your loved one in Yonkers, we can help you explore your options for financial compensation. While you focus on your physical recovery, our lawyers who assist Yonkers tailgating accident victims can focus on your financial recovery.
Call (212) 751-9800 to put the car accident attorneys at Morelli Law Firm to work for you today. Your initial consultation is free.