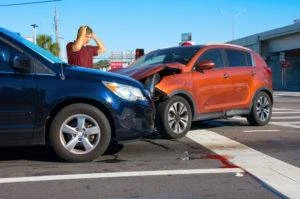 If you or someone you love was injured in a wrong way accident, the driver traveling in the wrong direction might bear financial liability for the post-collision costs incurred. Our car accident attorneys could help you get the compensation you deserve by filing a personal injury lawsuit. As your representatives, we will help you with every aspect of your lawsuit, including complying with the state's filing deadline.
When you are ready to pursue compensation, our personal injury lawyers who fight for wrong way accident victims in Yonkers will investigate your accident, identify the at-fault driver, contact their insurance company, and negotiate a fair settlement on your behalf. Our team is ready to go to work on your car accident compensation case today.
Our Lawyers Help You Get The Recovery You Deserve
When our personal injury team helps you file your compensation lawsuit, we start by ensuring its timely filing. According to New York Civil Practice Law & Rules (CVP) §214, your right to file a personal injury lawsuit is generally limited to three years. Similarly, according to New York Estates, Powers & Trust (EPT) §5-4.1, your right to file a wrongful death lawsuit is generally limited to two years.
In addition to complying with the statute of limitations, our lawyers for victims of wrong way accidents can also help by:
Handling insurance company communications

Updating you about the progress of your lawsuit

Establishing the at-fault driver's liability

Assigning a monetary value to your lawsuit

Negotiating a settlement on your behalf
We will also read and review your car accident report and medical records. Doing so helps with the valuation of your case and with proving the cause of the accident. The more evidence we have, the easier it may be to lead settlement negotiations.
Obtaining a Copy of Your Car Accident Report
According to the New York State Department of Motor Vehicles (NYSDMV), after a car accident in Yonkers, you are required to file a car accident report if damage to either vehicle is estimated at more than $1,000. Your car accident report will give our attorneys the contact details for the at-fault driver and their insurance company. It will also tell us:
The direction of travel for each vehicle

The points of impact on each vehicle

Estimated damage to each vehicle

The date the collision occurred
Obtain a copy of your car accident report and share it with a team member as soon as you can. If your injuries are severe, our lawyers might be able to help you obtain your car accident report and other records, bills, and evidence to substantiate your right to financial recovery.
Compiling Your Medical Records
The medical records and bills that stem from a car accident can be overwhelming. In fact, simply compiling all the records on your own can be a challenge. Our attorneys works hard to help you build a car accident lawsuit and a strong evidence file. On your behalf, we will:
Secure medical records from every source

Compile and calculate your medical bills
Our case assessment team can use your written prognosis to estimate future costs. If necessary, we can also consult with medical experts to prove future treatment costs and ensure your lawsuit is not undervalued or underpaid.
Calculating Your Financial Expenses and Losses
A car accident in Yonkers can lead to short and long-term financial damages. After a thorough investigation into the cause of the accident, our lawyers can help you fight for compensation for the following types of damages, according to New York Insurance (ISC) § 5102:
Injury-related medical treatments
Vehicle damage or destruction costs
Physical impairment or disfigurement
Physical and emotional pain and suffering
Necessary household and medical services
If a loved one was fatally injured, you could also hold the at-fault driver responsible for the reasonable costs you incurred for their final arrangements. Your family might be entitled to compensation for other losses associated with your family member's demise, including loss of companionship, consortium, and society. Our case assessment team will help you evaluate your range of financial damages.
Have You Been Injured In An Accident? Contact Morelli Law
877-751-9800
The Danger of Wrong Way Accidents
As many as 400 people are fatally injured in wrong way accidents, according to Federal Highway Administration (FHWA) research. Wrong way collisions are particularly dangerous and typically result in:
Head-on collisions
Sideswipe collisions
The injuries that result from these crashes can change your physical appearance and ability. In addition, your vehicle can sustain severe damage. By assigning liability to the at-fault driver, you might be able to recoup the cost of treating your injuries and your loss of income.
Wrong Way Accident Injuries
NYSDMV statistics show the injuries you suffer in a car accident are categorized according to their severity. If you sustain severe and enduring injuries, they can take a financial toll on you and your family. The state categorizes car accident injuries as follows:
K = Immediate fatalities or fatalities within 30 days
A = Injuries severe enough to require an ambulance
B = Moderate injuries that are immediately apparent
C = Minor injuries that may result in loss of consciousness
When we represent you, our attorneys request your medical records, salary history, and other documents to establish your financial expenses and losses. We use this evidence and a careful calculation of your recoverable damages to assign a financial value to your lawsuit.
Our Law Firm Is Here to Help You
If you were injured or you lost a family member because of a wrong way accident, you may have the right to seek financial compensation from the driver responsible. Our client care team will help you assign liability and negotiate a settlement on your behalf.
Contact a team member today to find out how hard our attorneys work to secure the monetary recovery our clients deserve in Yonkers. Call (212) 751-9800 to reach Morelli Law Firm and start fighting for financial compensation today.