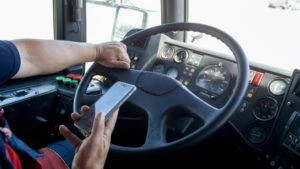 If you were injured in a bus accident, either as a passenger or in another vehicle, you may have grounds to pursue compensation for the injuries you've suffered. The New Rochelle bus accident attorneys of Morelli Law Firm may be able to help.
While compensation for a bus injury may seem straightforward, the reality is far from it. Filing a claim for a bus accident has many challenges. There are so many variables in these cases, and any of them could significantly affect how you pursue or recover damages.
We will review your Westchester County accident case for free and advise you on your next steps. We can manage your claim or lawsuit for you if you choose.
How Can Morelli Law Firm Help With My Bus Accident Claim?
Morelli Law Firm understands the unique legal issues that arise in accidents involving buses. We know how to navigate these cases and pursue the compensation our clients deserve. We are here to protect your rights, and we will not be intimidated by giant corporations, government agencies, or large insurance companies.
The members of our firm live and work in New York, New Jersey, and Pennsylvania. We understand public transit and the severity of the injuries that can be involved. Our firm has successfully recovered significant damages for injury victims using mass transit, and we're confident we can help you.
No Upfront Payments Required for Us to Take Your Case
We represent clients in bus accident claims without requiring any upfront fees. You will only pay us if we win your case and you receive compensation. You can learn more by speaking to a bus accident lawyer in New Rochelle today. Our initial consultations are free.
I'm Not Certain I Can Afford a Lawyer. How Are Bus Accident Lawyers Paid for Their Services?
If we do not win your case, you will owe us nothing. We understand that you need money to pay your bills and cover your losses. We know how difficult it can be to pay for your expenses in addition to legal fees. To make it possible for you to get justice for your injuries, our lawyers work on a contingency fee basis.
Contingency means that the fees for our services are deducted from a settlement or court award. There is no out-of-pocket cost to you. A typical personal injury case involving a bus accident will generally be in the 30-45% range, depending on the law firm you choose and the complexity of the case.
Any fees we charge will be clearly explained in plain language and provided in writing so that there will be no surprise charges or hidden fees.
Recoverable Damages in a New Rochelle Bus Accident
An insurance claim or civil lawsuit may compensate you for the damages and harm you endured because of the bus accident. This could include:
Your expenses: Medical costs, transportation to medical visits, property damage
Financial losses: Lost wages, loss of potential earnings
Future care costs: The cost of ongoing treatment or complications
Intangible damages: Pain and suffering, psychological distress
A New Rochelle bus accident attorney can help you document your recoverable damages and seek a payout based on them. Specific recoverable losses could include:
Medical bills
Lost wages
Long-term losses related to lasting injuries
Future medical needs
Vehicle repairs or other property damages
Pain and suffering
Wrongful death damages
If you lost a loved one in a bus accident, you may be able to recover compensation through a wrongful death action. We understand that no amount of money can bring back your loved one. However, financial compensation can help cover your related expenses and help with financial difficulties that you may suffer following your loved one's death.
Punitive Damages
If there was a blatant disregard for human life or the negligent party acted maliciously or willfully, the judge and jury could award you punitive damages as a way of punishing the offender.
What Is the Statute of Limitations for Filing a Claim After a Bus Accident in New York?
In general, you will only have a limited time to file a lawsuit. According to the New York statute of limitations, CPLR § 214, you must file the claim within three years from the accident date. Missing the deadline means you forfeit the right to pursue a lawsuit. However, you may have less time if the liable party is a government agency.
When dealing with the transit authority, a school bus, or other governmental transport, you have only 90 days to file your intent to pursue a claim with the proper authorities. This is why it is so crucial to consult with a New Rochelle bus accident lawyer immediately following a bus crash.
When Can a Victim File a Bus Accident Claim?
If you were involved in a crash while riding on a bus or caused by a bus driver, you may be able to file a compensation claim for the New Rochelle bus accident. The law does not restrict compensation only to passengers. Several other scenarios could also support recovering compensation. Consider the following examples:
Getting on or off the Bus
As soon as you board a bus, the driver and bus company owe you a duty of care. If you slip while getting on or off the bus, they may be liable for that fall. Morelli Law Firm may be able to pursue compensation for you.
You Were Injured on the Bus
While some injuries to riders involve collisions, this is not always true. For instance, take a situation where a driver was dozing off behind the wheel and woke up just in time to slam on the brakes.
The quick braking may have knocked passengers from their seats or tossed objects around the bus. A further example would be an engine fire that caused a passenger to lose consciousness from the smoke. The passenger falling and striking their head resulting in a brain injury could support a claim.
The Bus Flips Over or Hits an Object
Buses have a high center of gravity, and their weight may not be evenly distributed. This makes them far more likely to topple over. When a driver negotiates a turn too quickly, the bus may tip over. Passengers could suffer various injuries and can pursue damages.
Another scenario could be that the bus hits a wall or another object due to slippery road conditions. The jarring stop could result in injuries to victims or possibly result in a bus fire. This instance would also support a legal claim.
A Bus Hits You as a Pedestrian or at the Bus Stop
When drivers fail to exercise reasonable care at crosswalks or while approaching a bus stop, they could collide with someone crossing the street or waiting on the bus. If this happened to you or a loved one, you may have legal recourse against the driver and bus company for their negligence.
A Bus Collides With Your Vehicle
When a bus driver causes a collision with your vehicle, you can seek compensation for your injuries and other damages just as you would in other types of traffic accidents.
New Rochelle Bus Accident Lawsuits and Liability
Negligence is the top reason for bus accidents. Negligence is the failure to behave reasonably in a certain situation, thus causing injury to another. To prevail in a negligence claim, you will need to prove the other party behaved irresponsibly. This usually occurs by documenting four things:
There was a traffic law or another rule the driver violated
This violation caused an incident or crash
You suffered injuries because of the collision
You also endured financial losses because of the incident
Proving these four things usually allows us to hold the bus driver and their employer responsible. Our lawyers can help you collect evidence and use it to prove to the insurance company or the jury (in the case of a trial) that you qualify to recover compensation.
Bus Accidents Caused by Defective Products
If a defective part caused your New Rochelle bus accident, you may file a product liability claim against the bus or parts manufacturer. For you to prevail in this type of claim, you must show:
The bus or part was defective at the time of the accident
The defective part was unreasonably dangerous
The driver was operating the vehicle as intended
The performance of the vehicle had not changed since purchase or since the part was installed
Your bus accident attorney in New Rochelle will work with experts to establish whether the bus had a defect and if the defect caused the accident. We do not need to prove how the defect occurred, only that it existed.
How Common Are Bus Accidents?
Buses are one of the safest modes of transportation in the United States. In the grand scheme of annual auto accidents, bus accidents only account for a small percentage of the total. While these collisions are relatively rare, it does not mean that buses are immune to serious accidents.
According to the Federal Motor Carrier Safety Administration (FMCSA), nearly 900,000 buses were operating nationwide in 2015. Almost 300 people died in bus crashes that year. Around 24,000 suffered injuries in accidents involving buses.
Transit authority buses account for over 2000 buses operating in New York, New Jersey and the surrounding areas. Private shuttles, tour buses, corporate shuttles, school buses and other types of people carriers add to the bus traffic on the roads.
It's nearly impossible to avoid encountering a bus at some point in your travels around the city.
Consult a Bus Accident Lawyer in New Rochelle
If you were injured in a New York bus accident, you do not have to bear the burden alone. Our legal team represents accident victims and seeks to hold the responsible parties accountable for their negligent actions.
Contact Morelli Law Firm for a free case evaluation. Our bus accident lawyers in New Rochelle can handle all aspects of your bus accident case while you focus on healing.