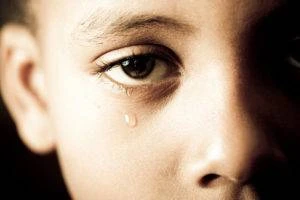 Parents want to do everything they can to protect their children, but sometimes our children get hurt by the neglect of others despite our best efforts. But that doesn't mean you must absorb the costs of that injury on your own. You may be able to sue.
The New Rochelle child injury lawyers at Morelli Law can see if you have grounds for filing a lawsuit on behalf of your child. There are many avenues for compensation, depending on the injury, where your child was injured, and other factors in your case.
What Can Parents Do After a Child Injury?
First, make sure your child gets appropriate medical attention. This is not just for the health of the child, but it also creates the start of an evidence trail that your child received an injury. Get a copy of the medical record, then contact a New Rochelle child injury attorney for advice.
If your child was injured because someone else was negligent, you have the right to sue on behalf of the child for compensation. Whether the injury was a car crash, an accident on someone else's property, or even a birth injury, you may sue if the evidence is there.
By hiring a child injury lawyer in New Rochelle, we can help you speed up and maximize your potential settlement or judgment amount. Insurance companies will try many tricks to get you to settle early before you know the full costs of your child's care.
The Hidden Costs of Child Injuries
Children are in a state of constant growth and change. Certain injuries interfere with this natural growth and can cause great trouble for parents and children later in life. For example, any injury that damages the brain or the flow of oxygen, like in birth asphyxia, can greatly affect mental development, future education, and much more.
Your child might face a lifelong disability after an accident. Should you be the one to pay for it if someone else is responsible? We believe not, and we are quite willing to fight on your behalf to ensure your child gets the care they deserve.
Getting early treatment for your child can be critical in their prognosis. If you have a strong case, there may be ways to get care for your child while your lawsuit is in progress. To find out if your case qualifies, contact Morelli Law as soon as you can after the accident.
Don't Let the Insurance Companies Bully You
A child cannot accept a settlement offer because it's a legal contract. Instead, they will approach you as the parent or guardian. That first settlement offer may seem attractive and cover all the obvious bills, but beware! The easy offer is usually one that doesn't cover everything.
Sign nothing from an insurance company before speaking with an attorney, even if they insist it's routine or they need it to progress with your claim. You could be accepting a low offer or entering into an arbitration agreement where you can't take the insurer to court.
If you have a child injury attorney in New Rochelle on your side, you can tell the insurers you're working with counsel and to direct all their questions to them. You can focus on caring for your child, and we can focus on dealing with insurers and third parties to win your case.
Seek Help for Your Child's Injuries Today
If you live in New Rochelle and your child has suffered an injury from any source, contact Morelli Law to see if you have a case. You could receive compensation that could pay for your child's medical care, mental health care, medical equipment, and much more.
When you meet with us for your consultation, our lawyers will listen to your story and use our years of case experience to determine if you have a valid claim or lawsuit. We can give you legal advice for the best next steps and tell you what we would do if you hired us as your lawyer. If you're serious about pursuing compensation for your child's injuries, call us.