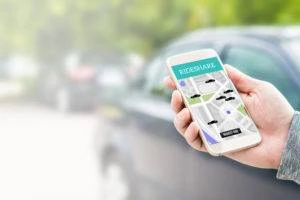 If you have been in an accident with a rideshare driver in New Rochelle, the team at Morelli Law Firm can help you file a lawsuit for damages. Rideshare companies have policies in place to cover damages in the event one of their drivers gets into an accident.
For instance, if you've been in an accident with an Uber driver, the company carries a $1 million insurance policy that should cover all your damages. If you were the passenger in an Uber or Lyft car, the company will cover you for your damages whether the driver was at fault or not.
However, these companies are in the business of making money, so you may encounter difficulties collecting on your claim even if you are fully entitled to damages. That's where a lawyer can step in and help.
Our team at Morelli Law Firm knows the evidence to present and the experts to hire to secure fair compensation for you. Give us a call today for a free consultation.
Rideshare Laws in New York
New York State refers to rideshare companies as transportation network companies (TNC). It created the TNC Act, which sets regulations and requirements companies must follow for licensing. Currently, the only two TNCs licensed in the state are Uber and Lyft.
VAT §1693 says TNC drivers must carry vehicle liability insurance of at least $1,250,000 per ride. This insurance coverage may be provided by the rideshare company or the driver.
Typically, ridesharing companies only provide insurance coverage to their drivers during certain times. For example, this insurance will not cover damage a TNC driver caused while they were not working. The TNCs' liability insurance may apply when the accident occurred while the driver was:
Logged into the TNC network and waiting for a request
Picking up a passenger for a pre-arranged trip
Transporting a passenger
Rideshare drivers and their vehicles are not monitored as closely or as frequently as other transportation services. It is possible for cars to deteriorate and for drivers to break the rules and policies, such as being intoxicated. Either of these circumstances could be a factor in your accident.
The Statute of Limitations on Ridesharing Accidents in New York
The time for filing your lawsuit starts to run the moment your accident occurs. Per New York's Civil Practice Law & Rules §214, you have three years from the date of the incident to file a civil suit against the liable party.
If the accident was a fatal one involving the death of a loved one, you have even less time with only two years to file, per New York Estates, Powers & Trusts §5-4.1.
The lawyers at Morelli Law Firm can get started on your case today. Accidents involving Uber or Lyft drivers can become complicated. You should not take on these companies without a New Rochelle rideshare accident attorney by your side.
Determining Liability in a Rideshare Accident with an Uber or Lyft Driver
If you have been involved in an accident with an Uber or Lyft rideshare vehicle in New Rochelle, you may not know who is liable for your damages. Do you sue the company? Is the driver personally liable? Or is it both?
Essentially, it works like this. If the rideshare driver is at fault, they must file a claim with their insurance company as if it were any other accident. When you file a claim against that driver, the claim is then handled by their insurance company.
This is where a rideshare accident's similarities to a normal car accident end, however. Rideshare companies have their own liability coverage to protect the company in the event of an accident.
For example, Lyft has third-party liability coverage to protect themselves in the event of an accident with one of their drivers. Lyft's policy covers up to $1 million for injuries and property damage per incident.
Types of Insurance that May Apply in a Ridesharing Accident Case
For an example of how a TNC's insurance coverage may work, let's review the guidelines from the Uber insurance policy. Insurance coverage varies depending on the situation.
When the Driver Is Logged into the App and Waiting for a Ride
In this scenario, Uber offers:
$50,000 for bodily injury per person
$100,000 for bodily injury per accident
$25,000 for property damage per accident
However, this insurance is only offered if the driver's personal insurance coverage does not apply. This system can leave accident victims in the middle of a dispute over coverage between Uber and the driver's insurance company.
When the Driver Is Logged-On to the App and Picking Up or Transporting a Rider
In these scenarios, Uber will provide:
$1,000,000 for third-party liability
Uninsured/underinsured motorist bodily injury
Contingent comprehensive and collision
When the Driver Is Not Logged-On to the App
When the ridesharing driver is not logged-on to or using the app, the driver's personal insurance applies. According to the Department of Financial Services (DFS), New York State has the following minimum auto insurance requirements for all drivers:
$25,000 for bodily injury per person
$50,000 for the death of one person per accident
$50,000 for bodily injury per accident
$100,000 for the death of more than one person per accident
$10,000 for property damage per accident
Understanding Your Damages from Your Accident Involving a Rideshare Vehicle
While you may be hesitant to begin a long, arduous lawsuit against Uber or Lyft, you are entitled to compensation that can cover your medical and repair expenses.
You may not be sure of which damages you can claim. Here are some of the damages we have successfully fought for in cases similar to yours.
Economic Damages
Economic damages are quantifiable. These are the direct financial damages you've suffered as a result of your accident.
For example, if the accident negatively impacted your ability to work or burdened you with bills you are struggling to pay, you may qualify for economic damages. These include:
Repair bills for your car
Medical bills, including bills for physicians, specialists, and/or physical therapists
Loss of wages: if your injuries forced you to miss work or reduce your hours
Loss of employment: if your injuries are serious enough to prevent you from returning to your old job
Non-Economic Damages
In addition to financial harm, you may qualify for non-economic damages, such as:
Pain and suffering: if your physical and/or mental wellbeing was negatively impacted by your injuries
Scarring: if you have debilitating or disfiguring scars caused by your accident injuries that affect your quality of life
Reduced ability to enjoy life: If your injuries make it difficult or impossible to take care of yourself without help or partake in a hobby you once enjoyed
Loss of consortium: If your relationship with your spouse has suffered since the accident
Morelli Law Firm Wants to Help
A New Rochelle Uber and Lyft rideshare accident lawyer from Morelli Law Firm can handle your case, so you don't have to. We also have the team and tools in place to:
Collect evidence: Your medical records, photos of the scene, police reports, and surveillance videos can give us a more complete picture of the accident and prove your eligibility for damages to the insurance company.
Calculate compensation: If you are unsure of the damages you qualify for, let a rideshare accident attorney in New Rochelle figure it out for you. We might even be able to suggest damages you did not know applied.
File paperwork: Your lawyer knows the paperwork to file and when to ensure everything you need to file gets completed on time.
Negotiate a settlement: Your case may not need to go to court if your lawyer can get the insurance company to agree to pay what you deserve at a pretrial settlement. However, if the parties refuse to settle and going to court becomes necessary, your lawyer can appear on your behalf.
Contact a Rideshare Accident Lawyer in New Rochelle Today
While we are taking care of all of this, you don't have to do a thing. You can work on your recovery while we take care of your important legal decisions for you.
If you or a loved one were injured in a rideshare accident, you do not have to pursue your lawsuit alone. Call Morelli Law Firm to find out what a New Rochelle Uber and Lyft rideshare accident lawyer can do for you and your family. We work on contingency, so you will not receive any bills until, and unless, you have received compensation.