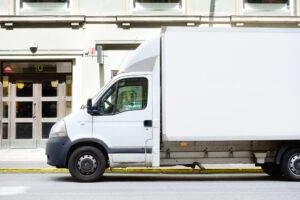 Delivery trucks and vans are a common sight on the streets of Mount Vernon, NY, and have become integral to the city's, and by extension, the country's supply chain. This, in part, is due to the increased demand by consumers ordering their favorite items online and requiring them to be delivered to their homes or preferred locations.
Sadly, despite all safety measures practiced by other road users and even delivery truck drivers, accidents happen. For example, two men were recently killed when a delivery driver mistakenly knocked his truck's gear into drive when it was meant to be parked. This is just an example of the delivery truck crashes that occur across the country.
Accidents involving large delivery trucks can lead to catastrophic injuries, financial ruin, and even loss of life. Although you may not be able to turn back the hands of time, you can seek compensation with the help of Morelli Law's experienced Mount Vernon delivery truck accident attorneys.
Why Hire Morelli Law Firm to Help You Recover Compensation in a Mount Vernon Delivery Truck Case?
Truck accidents are normally complicated and lengthy. But delivery truck crashes? Those are on another level. And because you'll be dealing with large corporations with massive legal teams like FedEx, Amazon, Walmart, UPS, and DHL, you need all the help you can get to turn the case in your favor.
Fortune 500 companies can easily bury an injured victim in a mountain of paperwork or compel them to accept whatever lowball offer they make the injured victims if they don't have the right legal team backing them. With Morelli Law Firm in your corner, you're more likely to not only win your case but also receive a favorable settlement amount.
Delivery truck crash cases in Mount Vernon can be very complex because there's usually more than one liable party. In most cases, these delivery or logistics companies already carry liability coverage for every truck. For example, Amazon provides a $1 million insurance coverage for each of the delivery trucks in its fleet. But that coverage may not extend to its third-party delivery partners or contractors.
So, if you were to try to do this alone, you may not know which company to sue or file a compensation claim with. Worse, you may file a compensation claim with the wrong company, only to find out after waiting for months that you should have sued another entity.
We'll Do Whatever Is Necessary to Maximize Your Settlement
With Morelli Law Firm, however, identifying the right liable parties will be easier, and we'll file the right injury claim with the right parties. We can even file against multiple parties to maximize your settlement amounts and get the delivery companies to pay for the pain and suffering they caused you and your loved ones.
With our help, you can increase your settlements, hold the right entities liable, pay your medical bills, and take care of your loved ones. You never have to worry about where your compensation will come from. When you hire us, you can just focus on getting better and leave the legal work to us to handle on your behalf.
If you want to win and recover a significant amount of money when you file a personal injury claim against delivery truck companies in New York, come and talk to us.
How Can We Help You Win Adequate Compensation in a Mount Vernon Delivery Truck Accident Claim?
At Morelli Law Firm, we have a proven litigation process that has helped us go after large corporations like Walmart and successfully collect a lot of money for our clients. Here's what our winning process looks like:
Start investigating the accident and collecting evidence
Interview all eyewitnesses and recover all audio-visual evidence
Send a spoliation letter to the liable party's lawyers to preserve evidence if the accident scene is compromised or nonexistent
Identify all liable parties
Determine the extent of your losses including medical expenses, lost income, and more
File a claim for a sizeable compensation with all their insurers
Negotiate with insurance companies on your behalf in a bid to get them to pay you a fair settlement
File a personal injury lawsuit against all liable parties in court if they refuse to settle
Litigate and fight for you in the law courts so that you can get a fair settlement
The good news is that most injury claims are settled out of court, which is a good thing seeing as this helps the injured claimant receive their compensation faster. We have a reputation for fighting aggressively for our clients. Therefore, you're more likely to receive the compensation you deserve with our delivery truck accident attorneys in Mount Vernon.
How Much Compensation Could I Win for a Delivery Truck Accident in Mount Vernon?
Although every truck accident case is different, the average delivery truck accident claim can be anywhere from $50,000 to $1 million+. But how much you will receive will largely depend on the following:
How bad your injuries are
Past, present, and future medical expenses
Lost income
Reduced capacity to earn an income
Additional household maintenance costs
The degree to which you or your loved one is suffering physically and emotionally
The property that was damaged and the extent of damage
Whether there were fatalities
These are some of the factors that will determine how much you'll receive as a settlement.
Get Help from Experienced Delivery Truck Accident Lawyers in Mount Vernon
When you've been hurt in a truck crash, you don't have time to play games. If you're in the hospital, chances are your medical bills are piling up, and you're not working –which means you're not earning an income and your family isn't being catered for.
Worse is the fact that you could be facing certain financial devastation, all because someone was careless. With Morelli Law Firm's experienced Mount Vernon delivery truck accident lawyers, all of these problems can be taken care of while you focus on recuperating and getting back to your life.
As an award-winning personal injury law firm, we have what it takes to get the defendants to pay up. Let's help you recover your losses and get you your money. Contact us to schedule a free consultation.