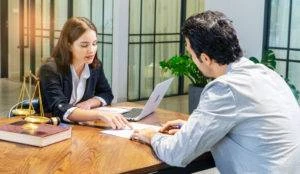 UPS has a great reputation for delivering packages, so when it comes to their drivers, we should expect nothing less. However, this is not always true, as there are times when UPS truck drivers partake in negligent behaviors that can result in a UPS truck accident.
At Morelli Law Firm, our team is dedicated to helping you recover financially after you sustain injuries. We've handled UPS truck accident cases for years, and we've been successful in doing so. Our Mount Vernon, NY, UPS truck accident lawyers can help you determine if your injuries qualify you for a case.
What Is the Statute of Limitations for a UPS Truck Crash in New York?
If you got into a car accident with a UPS truck in Mount Vernon, NY, you have a short amount of time to file a claim against the liable parties. The state of New York gives you three years from the date of the accident to file a claim. Our UPS truck accident lawyers in Mount Vernon, NY, recommend that you submit your claim as soon as possible.
Filing early can help you get the full compensation that you qualify for, and it can also give you more time to meet with your lawyer to gather evidence. And the more evidence you have, the stronger your claim will be.
Despite the three years that the statute of limitations gives you, there are some situations where you may have more or less time than you thought you have to file your claim. It's important to know how much time you have to file because if you don't, you can miss the deadline to file. After you miss the deadline, you will no longer be able to recover compensation or file another claim.
To find out how long you have to file a UPS truck crash claim, you can meet with one of our UPS truck accident lawyers.
What Damages Can You Recover in a UPS Truck Accident?
The losses you may have suffered in the accident can put your life to an unexpected halt. But with the help of our attorneys, you may be able to recover damages such as:
Loss of income

Loss of earning capacity

Current and future medical expenses

Mental anguish

Loss of quality of life

Physical therapy

Property damage or repair
Depending on the nature of your accident, you may be eligible for additional damages. One of our UPS truck accident attorneys in Mount Vernon, NY, can tell you what damages your injuries qualify you for.
How Can a UPS Truck Accident Affect You Long-Term?
There are many severe injuries that you can sustain after a UPS truck accident. Some will require a short-term recovery, while others may require a longer recovery. However, some injuries can have lasting effects on your life. Some of the most common life-altering injuries are:
Paralysis
Paralysis can happen after you suffer a spinal cord injury or any damage to the brain. Regardless if you are partially or completely paralyzed, paralysis can make it difficult to do everyday tasks such as walking, eating, and engaging in hobbies that require physical movement.
Another effect of paralysis is losing your independence. This can be mentally taxing and result in a lower level of confidence. No longer being able to do things for yourself can put you in a difficult situation if you don't have a consistent caretaker.
Trauma Brain Injury
Another injury that can result in long-term effects is a traumatic brain injury (TBI). When you sustain an injury to your brain, it can cause various issues. Some of the most common long-term effects of a TBI are memory loss, difficulty making decisions, speech difficulties, and issues comprehending conversations.
These effects can affect your ability to work, study, and even socialize.
Mental Health Conditions
Whether it be a result of another injury like a TBI or just from the trauma of getting into an accident, you can develop a variety of mental health conditions. The most common mental health conditions that people develop after a truck accident are Post-traumatic-stress-disorder, depression, and anxiety.
Depending on the mental health condition, you may experience flashbacks of the accident, a lack of motivation, or extreme nervousness. It's important that you talk to professional mental health care service if you develop any of these mental health conditions.
A UPS truck accident lawyer in Mount Vernon, NY, can help you recover damages to help you cover any costs that you incur for treatment.
How Can an Attorney Help You with Your Case?
Taking on a UPS truck accident alone can be a challenging and expensive task. But you don't have to go after the parties that harmed you by yourself. A UPS truck accident attorney in Mount Vernon, NY, from our firm can help you with your case if you qualify.
Our team's specialty is gathering evidence, and to win your case; you need strong evidence. We can look at the supporting evidence from the scene of the truck accident and any additional evidence we can uncover with our access to the truck company's records. Then we can put it into a file if it benefits your case.
Another essential part of a UPS truck accident case is negotiating with the insurance company. Meeting with the insurance claims adjuster is an anxiety-provoking process as it is, let alone fighting for your settlement. Our lawyers can stand up to the insurance company and show them the evidence that qualifies you for your settlement.
Our lawyers can help you with many other tasks of the legal process, as well as being your professional support network. We're ready to help you recover the compensation you need.
Contact Morelli Law Firm After a UPS Truck Accident in New York
If you've suffered injuries as a result of a UPS truck accident, our team at Morelli Law Firm can help you find out if you have a valid UPS truck accident case. We can be there to guide you through the legal process, help you file your claim, and fight for your rights to compensation.
Call us or fill out the form on our website to schedule a free case evaluation.