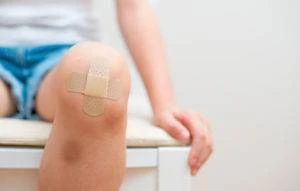 Whereas most adults know their legal rights should they be injured, parents are often concerned about what can be done when it is their child who happens to suffer an injury caused by another party's negligence. There is no reason for you to doubt or worry. There is help available.
Children have all the same rights to compensation for their injuries that adults do. In addition to the compensation awarded to children, it is also possible that parents could be compensated for their own expenses related to injury care. A New York court will have to approve of any settlement to a child injury case. Our skilled personal injury attorneys can assist you with building a case for your child's injuries and fighting for the compensation you and your child deserve.
What a Lawyer Can Do for a Child After an Accident
Children usually enjoy a much longer time limit (or statute of limitations) than adults for injury cases, but the time limits will vary depending on the type of case. While most adults have three years from the date of an injury to file a lawsuit, there are a number of different situations for children in which the statute of limitations could be tolled or delayed.
In general, a child typically has until their 21st birthday to commence a legal action. Other examples of cases can include:
Medical malpractice: Children have until 10 years after the date of injury or 2 ½ years after the child's 18th birthday, whichever is sooner. A medical malpractice claim against a municipal hospital must be made within 90 days and the child then has 10 years after the injury to bring a lawsuit. When the defendant is New York State or one of its departments or divisions, a claim must be submitted within 90 days.
Personal injury cases against towns, cities, villages, counties, or other city or municipal agencies: Children have up until one year and 90 days after their 18th birthday. A notice of claim may still need to be filed within 90 days.
Claims against the Port Authority of New York and New Jersey: Children must file claims within 10 months of injuries and file lawsuits within one year.
Recovering Compensation for Child Injuries
Anybody under 18 years of age in New York is considered an infant, and infants are disabled by virtue of not being old enough to initiate lawsuits. Courts in New York are bound to protect infants because they are considered wards of the court. Per the New York State Unified Court System, infant compromise orders are used to ensure that any money awarded to children is not used by parents for their own purposes.
Infant compromise orders allow judges to not only reject settlement offers when they believe compensation is inadequate, but they also allow for money to be held or invested such that the compensation does not become available to the child until they turn 18. Rules for Infant Compromise Orders can vary depending on the county in New York, but such orders always require a parent, guardian, or assigned proxy to represent the child's interests in court.
In general, children are permitted to file claims against the people who caused their injuries, including businesses or other liable entities. Children will obviously have no say in negotiating whatever settlement may be being discussed, so it is usually the parent, guardian, or assigned proxy to represent the child's interests that will negotiate on the child's behalf.
We Offer a Free Consultation for Children
You need to understand that you will have nothing to lose in discussing your child injury case with us because the initial consultation is free. Your first meeting will serve as an introduction to the case and allow us to review all the facts and tell you what can be done with your case.
Damages in Buffalo Child Injury Cases
When people are awarded money in personal injury cases, it is referred to damages and these awards can be economic or noneconomic. Economic damages are easily provable losses, most commonly medical bills. Noneconomic damages are much more subjective and could involve awards for aspects that are much more difficult to determine, like pain and suffering.
Damages in child injury cases could include any of the following:
Reduced earnings capacity
Property damage
Diminished quality of life
Mental anguish
Permanent disability
Other out-of-pocket costs
Loss of enjoyment of life
Physical therapy
When a child is killed, then funeral and burial expenses could also be part of a settlement.
Common Kinds of Child Injury Cases
The Infant and Early Childhood Injury Special Emphasis Report from the New York State Department of Health states that 146,573 children were treated at hospitals for injuries in 2013, and 3,352 injuries were severe enough to require inpatient treatment. That same year, 168 children ages 0 to 5 died because of their injuries.
Children can suffer injuries in a wide variety of scenarios. Playgrounds are certainly one of the most common causes. The New York State Department of Health reported that falls off or from accounted for 37 percent of injury-related hospitalizations and 42 percent of injury-related emergency department visits. Such accidents could be the result of a lack of maintenance, unsafe property, improper supervision, poor construction, or simply dangerous or defective equipment.
Some of the other cause of child injury cases could include:
Defective products
Premises liability
Birth injuries
Motor vehicle accidents
Poisoning
Swimming accidents
Child molestation
Birth trauma
Dog bites
Defendants in these cases can also vary. People are certainly the most common defendant, but it is possible for a governmental entity, corporation, or other business to be liable in some cases.
Find Your Buffalo Child Injury Lawyer
If your child was injured in any kind of accident in the Buffalo area, make sure to contact Morelli Law Firm as soon as possible. Benedict Morelli has been practicing law since 1973 and is admitted to the United States Supreme Court, the United States District Courts for the Southern, Eastern, Western, and Northern districts of New York, and all courts of the State of New York.
Morelli Law Firm handles cases all over Erie County and many other surrounding areas of New York. If your child suffered serious injuries in any kind of accident caused by another party's negligence in the greater Buffalo area, you should know that our firm has a proud history of recovering damages for injured persons.
Call Morelli Law Firm Today
You can call (212) 751-9800 or set up a free consultation online with Morelli Law Firm. Our firm also serves Albany, Hempstead, Huntington, Long Beach, Long Island, Mount Vernon, New Rochelle, New York City, White Plains, and Yonkers in New York, Clifton, Englewood, Jersey City, Newark, North Bergen, Passaic, Paterson, Union City, and Wayne in New Jersey, and Philadelphia, Pennsylvania. We are fully capable of visiting you in your home or hospital room if you are unable to come to our office.