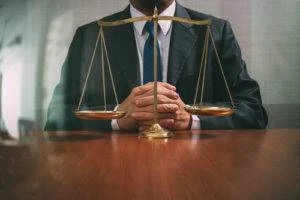 When you are diagnosed with a disease or medical condition, you trust that the medication you are prescribed is safe and effective to help with your issue. Of course, every medication comes with some potential risk, but when there are hidden, undisclosed dangers, then you may have the right to seek financial compensation.
At Morelli Law Firm, a Buffalo defective drug lawyer can help you seek justice if this has been the case for you. We are not afraid to take on whatever case is before us, even if it means going up against large manufacturers and the pharmaceutical companies. Companies must be held accountable when they have acted irresponsibly.
We will develop a case before any negotiations take place, and we will represent you at trial, if necessary. Reach out to Morelli Law Firm today, and get started with a case consultation today. Call (212) 751-9800 for more information.
FDA Rules and Regulations Concerning Drugs
The Food and Drug Administration (FDA) has regulations and guidelines concerning drug manufacturing and distribution. These guidelines are designed to ensure consumer safety. Its Prescription Drug Marketing Act of 1987 was signed into law and provided the following:
Making sure all approved drugs are safe and effective
Eliminating the risk of drugs that have been falsely advertised, misbranded, or expired
This law has helped consumers feel a level of safety when purchasing and consuming the medication. Still, even with these guidelines in place, defective drugs can still be a problem.
How Drugs Can Be Defective
Even with all the guidelines from the federal government in place, these medications can still be contaminated. The problem can arise from the drug company doing any of the following:
They do not provide adequate time for studying the drug's effects.
They fail to report negative side effects of the drugs.
They minimize negative side effects.
They falsify information about the results of their testing.
They do not conduct a large enough study sample.
When any of these actions occur, the medications have an increased risk of being harmful to the consumers.
Prescription Drugs Can Cause Side Effects
All medications come with warnings about potential side effects. Sometimes, there are side effects that people do not anticipate. However, certain medications are more prone to cause adverse effects. These medications may include:
Diabetes medications — One common and serious medication in this group is Avandia (rosiglitazone maleate), which was restricted from the market in 2010 because of its severe risk for heart and/or bladder. However, it was approved for on-market sales again in 2013.
High blood pressure — People taking medications to control high blood pressure may experience symptoms such as renal failure, chest pain, and breathing difficulties.
Statin medications — This medication is used to lower cholesterol, yet it can be potentially life-threatening by overwhelming the kidneys and causing them to fail.
Antidepressants — Many antidepressants have warnings about the increased risk of suicidal and violent thoughts.
When manufacturers and pharmaceutical companies do not take the necessary precautionary measures, then serious consequences may arise. Injuries from taking a defective drug can range from mild to life-threatening. Some people have had fatal consequences after taking drugs that were not carefully monitored. This can give a victim's family grounds to file a wrongful death case.
A lawyer can help you recover the financial compensation you are entitled to. In addition, if you do not know if your case meets the criteria for a medical malpractice case, an attorney can investigate your case to determine if you are eligible to file this type of insurance claim or lawsuit.
See how a Buffalo defective drug lawyer can help you with your case by calling Morelli Law Firm today at (212) 751-9800.
Recoverable Damages in Defective Drugs Cases
An attorney can help you pursue your monetary damages in a defective drug case. Some damages you can expect to claim are the following:
Medical costs associated with the side effects, including doctor and hospital expenses
Lost wages due to the side effects
Lost future earnings
Disability from side effects
Mental anguish
Physical pain and suffering
Building a Case for Defective Drugs
A Buffalo defective drug lawyer can help you prepare your case for negotiations. Part of creating a case involves gathering enough evidence to show the drug company failed in its responsibility to abide by the FDA guidelines. In doing this, a lawyer can check for recalls from the said drug company, collect data on reported side effects, interview relevant professionals, and more to help ensure you obtain fair settlement options.
Drug companies have a legal duty of care to the consumer, which means they must not knowingly or negligently allow any of their products to cause harm. A lawyer can show how their actions allowed a defective drug to lead to injuries.
Statute of Limitations in New York
It is important to note that the statute of limitations for filing a personal injury claim or lawsuit in New York is three years, as NY Civil Practice Law & Rules (CVP) § 214 explains. Be sure to file before the statute of limitations expires. Otherwise, you may not be able to collect the compensation you are entitled to. However, there can be exceptions to this law, depending on your case's circumstances.
Hire Buffalo Defective Drug Lawyer
At Morelli Law Firm, our Buffalo defective drug lawyer may be able to take on your case and bring it to a satisfactory resolution. We will use the legal process to fight for your rights.
There is no need to continue suffering from a defective drug issue when you have a legal advocate on your side. Get in touch with Morelli Law Firm at (212) 751-9800 for a free case review.