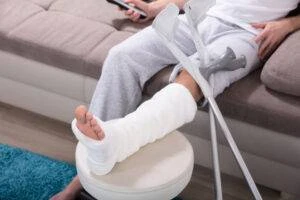 When a devastating bus crash leaves people injured or families grieving, seeking justice is critically important. For years, the Belleville personal injury attorneys of Morelli Law have fought tirelessly on behalf of accident victims.
We have the legal experience, resources, and unparalleled trial experience required to take on the major bus and transportation companies responsible. Our goal is simple – to hold negligent parties fully accountable and obtain maximum compensation for medical bills, lost wages, long-term care, and pain and suffering.
Our Belleville bus accident lawyers will be in your corner every step of the way.
Seeking Justice and Compensation After a Bus Accident
If you or a loved one has been injured in a bus accident, you may be entitled to compensatory damages for your injuries, pain, and suffering. A Belleville personal injury attorney can help you understand your legal rights and options.
Investigation and Evidence Gathering
A thorough investigation into the accident is crucial for building a strong case. Our legal team will act quickly to gather evidence from the accident scene, interview witnesses, obtain police reports, review video footage if available, and consult with accident reconstruction experts.
Determining the at-fault party and proving liability is key. We have the resources to investigate your case thoroughly.
Identifying All Potentially Liable Parties
Multiple parties may share liability, such as the bus driver, bus company, municipal transportation entity, parts manufacturer, or maintenance company.
Your bus accident attorney will identify all potentially negligent parties who may have contributed to the crash through their actions or inactions. This helps ensure all avenues for compensation are pursued.
Navigating Complex Insurance Claims
Pursuing injury claims after bus crashes involves complex negotiations with multiple insurance companies and opposing lawyers.
Injury accident lawyers have the expertise to handle large carriers, understand insurance policies, and maximize your settlement. They will fight to recover every penny you are rightfully owed.
Handling Communication with Liability Carriers
The at-fault insurance companies will have their own lawyers defending their interests. Allow our firm to handle all communication and negotiation to protect your rights. Anything you say could be used against you to invalidate your injuries and your claim.
Assessing Damages
You deserve compensation for physical pain, mental anguish, emotional trauma, and reduced quality of life. Your attorney will retain experts to assess the scope of your suffering and advocate for appropriate damages.
Filing Claims in a Timely Manner
Strict deadlines apply for injury claims and lawsuits after bus crashes. An attorney will take prompt action to avoid statute of limitations problems that could impede your case. Time is of the essence.
Negotiating Your Settlement
Your lawyer's negotiation skills can make the difference between a fair settlement and one that falls short. Attorneys know how to negotiate tactfully, make persuasive legal arguments, demonstrate your losses, and ultimately maximize your compensation.
Taking Your Case to Trial if Necessary
If a satisfactory settlement cannot be reached through negotiation, your attorney will take the case to trial. Our bus accident lawyers in Belleville are experienced litigators who are not afraid to take on big bus companies in court if it means getting clients fair compensation.
Have You Been Injured In An Accident? Contact Morelli Law
877-751-9800
Determining Damages and Losses
Calculating the full extent of your losses is critical for seeking fair compensation after a serious bus accident. An experienced attorney will thoroughly assess both economic and non-economic damages.
Medical Expenses
Your lawyer will gather evidence of all medical costs related to the accident. This includes hospital bills, ambulance fees, rehabilitation, physical therapy, prescription medications, assistive devices, and in-home nursing care. If treatment is ongoing, future medical costs will be projected.
Lost Income
Any time missed from work due to the crash must be accounted for. Your attorney will calculate lost wages from the accident date up to the present day. If you have diminished earning capacity going forward, those future lost wages will be included.
Loss of Future Earnings
If your injuries prevent you from working or limit your ability to work, you are entitled to compensation for overall reduced earning capacity. Vocational experts can assess the impairment of future earnings.
Property Damage
Your lawyer will seek repair or replacement costs for any property damaged, such as a vehicle, cell phone, or anything else damaged in the crash.
Pain and Suffering
You deserve fair compensation for physical pain, emotional distress, trauma, anxiety, disability, loss of enjoyment, and reduced quality of life. Experts can provide evidence on the scope of your suffering.
Wrongful Death Damages
In fatal bus accident cases, families can recover damages related to funeral costs, loss of companionship, benefits the deceased would have earned, and pain and suffering of the deceased.
Getting maximum compensation requires a meticulous assessment and documentation of every loss or damage resulting from the bus crash. An experienced bus accident lawyer will leave no stone unturned.
Learn More Today From a Belleville Bus Accident Law Firm
Having an experienced lawyer in your corner levels the playing field against big bus companies and insurance carriers. Our legal knowledge and resources can help injured victims recover financially and emotionally.
Don't go it alone – contact a Belleville bus accident attorney with Morelli Law Firm for dedicated legal help. Contact us today for a free case evaluation to learn more.