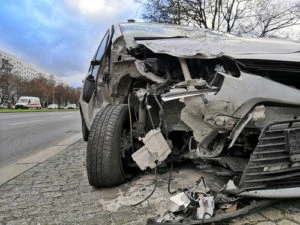 There may be nothing more frightening than driving along the highway when, out of nowhere, a part on your vehicle malfunctions, causing you to crash. Perhaps another driver's vehicle had a faulty part stop working properly, and they crashed into you. Either way, the accident is not your fault. Unfortunately, now you could be facing mounting medical bills, lost income, and property damage as a result.
An Englewood faulty or neglected vehicle maintenance accident lawyer may be able to assist you in filing a claim and holding the negligent party or parties accountable for your damages.
According to a report published by the National Highway Traffic Safety Administration (NHTSA) in 2015, there were just over four million vehicles involved in crashes between 2005 and 2007. An estimated 44,000 of those crashes were attributed to vehicles being the cause of those accidents. A problem with a tire accounted for about 35 percent of the crashes. Brake related issues were blamed for 22 percent of the accidents. Steering, suspension, transmission, and engine issues accounted for three percent of those vehicle crashes.
If you suffered injuries and other damages resulting from faulty or neglected vehicle maintenance, call Morelli Law Firm at (212) 751-9800 to discuss your case with a team member today. The call is free, and there is no obligation. We may be able to assist you in filing a claim against the party responsible.
Who Is at Fault in a Faulty or Neglected Vehicle Maintenance Accident
Several different scenarios could have led to your accident as a result of faulty or neglected vehicle maintenance. If a defective part on your vehicle malfunctioned, and that caused your accident, you may be able to hold the vehicle manufacturer liable for your damages. If another driver's brakes were wearing down, but they neglected to get them fixed, which caused the crash, the other driver may be held legally accountable in a personal injury claim or lawsuit. If your accident involved a commercial vehicle, and a piece of equipment failed on that vehicle causing the accident, you may be able to hold the driver's employer to account if the accident occurred on company time.
New Jersey Is a No-Fault State
It is important to note that New Jersey follows a no-fault car insurance system. This means no matter who caused the accident, you need to file a claim with your own insurance company. Your personal injury protection or PIP coverage kicks in for your medical bills or any other out-of-pocket costs you suffered in the accident, up to your policy limits. This also bars you from receiving noneconomic damages such as pain and suffering endured due to the crash.
There are some exceptions to this rule. You do have what is called a "limited right to sue." This means you can take legal action against the at-fault driver if the accident caused you or a loved one to suffer:
Loss of a limb
Significant scarring
Significant disfigurement
Permanent injury
A displaced fracture
Loss of a fetus
Death
If you lost a loved one as a result of the accident, an Englewood faulty or neglected vehicle maintenance accident lawyer may be able to file a wrongful death lawsuit on their behalf. This could cover the cost of their medical expenses up until their passing, funeral and burial expenses, and other losses.
An attorney at Morelli Law Firm can investigate the accident, determine liability, and negotiate with the insurance company so that you can focus on healing during this difficult time. Call (212) 751-9800 to speak with a member of our team today.
Comparative Negligence in a New Jersey Faulty or Neglected Vehicle Maintenance Car Accident
New Jersey also follows a "modified comparative fault" rule. This means if you are found partly at fault for the accident, the total dollar amount of your damages will be reduced by that amount. In other words, say you are found to be 20 percent responsible for the crash, and the other driver (or a third party) is found to be 80 percent liable. If the total amount of damages awarded to you is $50,000, the court will deduct $10,000, leaving you with a $40,000 award.
It is also important to note, if you are found to be more than 50 percent responsible for the crash, you will not receive any compensation. Hiring an attorney who is familiar with the laws and statutes of New Jersey may be able to help you receive the compensation you deserve for an accident you did not cause.
Statute of Limitations
After a car accident, it is also important to know the amount of time you have to file a personal injury lawsuit in civil court. In New Jersey, you typically have two years from the date of the crash to bring a lawsuit against the liable party. If that window of time runs out, your case will be dismissed by the court. There are exceptions to this based on the facts and circumstances of your case, which is why it is beneficial to have an attorney on your side.
Call Morelli Law Firm for Help with Your Case
An Englewood faulty or neglected vehicle maintenance accident lawyer can gather evidence, determine a dollar value for your damages, and take your case to trial, if necessary, to seek the compensation you need after an accident. You do not have to navigate the legal process alone. The team at Morelli Law Firm is here to help. Call (212) 751-9800 for a free case review with a member of our team today.