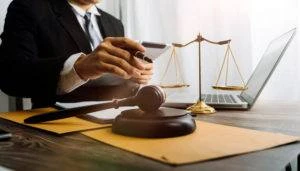 Car crashes are an unfortunate occurrence that can result in serious injuries. By knowing what the common car accident injuries are you can be aware of them and understand how a car accident lawyer can help you.
At Morelli Law Firm, our car crash lawyers are dedicated to getting you the compensation you qualify for. Our car accident attorneys talk about the common car wreck injuries that you can sustain, how they can affect you long-term, and how a car accident lawyer can help you recover compensation.
Typical Car Accident Injuries
If you've been in a severe car accident you may have suffered injuries ranging from minor bruising to debilitating or life-altering injuries. You may require a long-term recovery plan to heal from your injuries. Here is a list of common car crash injuries:
Abdominal or chest injuries

: Car crashes cause an impact that could rupture or tear your bowel, diaphragm, heart, kidneys, liver, lungs, spleen, and other critical body parts.

Back injuries or paralysis

: If you've suffered a back injury you could have paralysis in your arms, legs, or both. Less severe back injuries involve spinal disks, spinal cord, and damage to the vertebrae.

Broken bones or fractures

: It is not uncommon for a car accident to lead to broken bones or fractures. These breaks can occur to arms, collarbones, hips, ribs, and more.

Burns

: Contact with a vehicle's hot elements or fire following a severe car accident could result in second or third-degree burns. If you experience a burn causing deep tissue damage, you may need years of recovery.

Contusions or lacerations

: If these injuries occur in the body's soft tissue, they heal without any problems. If you experience deep bruising or muscle cuts, it could lead to excessive bleeding and shock.

Neck injuries

: A common neck injury is whiplash, a traumatic injury to your ligaments, muscles, and the neck's spinal disks. Sudden jerking motions from rear-end collisions commonly cause whiplash.

Traumatic brain injuries

: When the brain experiences bruising, tearing, or other injuries these are defined as a traumatic brain injury. A form of mild traumatic brain injury is a concussion. Severe traumatic brain injuries can lead to life-altering consequences.

Internal Injuries

: When you get into a car accident you can injure your internal organs if you are hit with a strong impact. One of the most common internal injuries is internal bleeding and it requires immediate medical attention.
If you have any injuries in this car crash injuries list, you should seek medical attention immediately to lessen the chances of your injuries worsening. Then, after you get treatment you can get in touch with a car accident lawyer to fight for compensation.
How Severe Car Accident Injuries Can Affect You Long-Term
When you get severely injured in a car accident, car wreck injuries can cause you pain even after you've recovered from your injuries. Depending on the type of injury, you may start experiencing symptoms at different times. Some of the most common long-term effects of car crash injuries are:
Loss of Cognitive Function
When you get injured in a car accident, a majority of the common car wreck injuries can cause you to suffer from brain injuries that impact your brain functions. This can mean memory loss, difficulty making decisions, and the ability to speak in complete sentences.
Having a loss of cognitive function can make your life difficult and affect your relationships, career, and decrease your overall quality of life.
Mental Illness
Another long-term side effect of car crash injuries is the development of mental illnesses such as depression, anxiety, and post-traumatic stress disorder (PTSD). Car accidents can be scary and even traumatic events.
After experiencing something life-threatening like a car crash, your brain tries to protect you from similar future situations, which often causes anxiety. The development of PTSD and depression can develop as a natural reaction to the accident, but depression can occur if you've suffered significant losses.
Loss of Sensation
If you suffered a spinal cord injury or a serious burn, you may lose feeling in the injury area. This can be due to nerve damage. Unfortunately, if your nerve cells are fully developed they cannot regenerate which can impair your ability to have feeling in certain areas of your body.
If you've suffered nerve damage from a burn you may also have a permanent loss of feeling. However, there are several forms of physical therapy that can help you regain regular movement.
Steps to Follow After a Car Accident
When you're in an accident you must follow specific steps after it occurs. In doing so, you are protecting your rights while simultaneously maximizing your potential compensation. Despite the safety technologies available in the majority of vehicles in roadways, common car accident injuries still occur.
Here are the steps you should take following a traffic accident:
Stop your vehicle immediately, check for injuries and their severity, and call for help by dialing 911

Collect and preserve all accident scene evidence

Wait for the arrival of first responders and law enforcement to help and collect your accident report

Report the accident with your insurance company

Find an attorney and file an action
Remember Your State's Time Limits for Taking Action
To be able to recover compensation, you must file a personal injury or wrongful death lawsuit after a car accident that resulted in injuries caused by someone else's negligence. You will have a few years to take action, and the clock starts ticking on the date of the accident, so claims must be filed soon after the event.
If you live in New Jersey the state gives you two years to file a personal injury lawsuit, and New York gives you three years, according to N.Y. C.P.L.R. § 214-C, Failure to file within the specified time could mean attorneys are unable to file an action with the court. This is one of the many reasons an attorney can be of great help in your case. They work tirelessly on your behalf to ensure evidence that might disappear is collected and preserved.
How Negligence is Proven for Motor Vehicle Accident Injuries
To be eligible to recover compensation for your injuries in a car crash, you must be able to prove that someone's negligent actions directly contributed to your injury. There are four elements that must be present to prove negligence:
Duty of care: An obligation to take reasonable care to avoid causing harm.
Breach of duty of care: Ignoring the duty of care by failing to or performing an action.
Injury: You must be able to prove that you have been injured as a result.
Proof the defendant's breach caused your injury: A lawyer must show evidence that the defendant's actions directly resulted in your injury.
Some of the most common breaches of the duty of care in car accidents are running a stop sign or red light, being under the influence of any impairing substances, and participating in distracted driving behavior like texting. A car accident lawyer can help you prove the proper parties negligence and hold them accountable.
Recovering Damages After Your Accident
Our team understands the long-term consequences victims can suffer from common car accident injuries. Not only do we ensure we are working on your behalf regarding past and future economic losses, but we also work toward potentially recovering the following damages:
Disfigurement

Loss of enjoyment of life

Loss of wages or employment

Medical bills

Pain and suffering

Permanent disabilities
Our team can fight for your damages and make sure that we discover any that the negligent parties try to hide. We are dedicated to helping you recover the compensation you qualify for.
Let Morelli Law Firm Help You Recover Compensation
Working with the team of car accident attorneys at our firm means we are available to help if you are suffering from common car accident injuries. We can litigate property damage and personal injury claims. We understand filing procedures, laws, regulations, and recoverable damages. We handle car accident cases involving:
Car malfunction or defect

Driver error

Drunk driving accidents

Highway defects

Reckless or aggressive driving

Pedestrian accidents

Speeding

Whiplash and other common car accident injuries
Contact Morelli Law Firm Today
If you suffer from common car accident injuries following a crash, we are here to assist you in recovering the compensation that you deserve. We can give you a free case evaluation where you can learn more about your options for compensation.
Call us today or fill out the contact form on our website to get a free case evaluation.