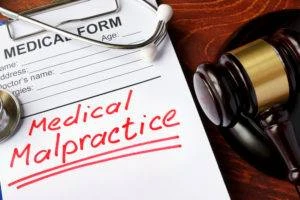 When a doctor, nurse, or medical care provider makes a negligent mistake or error, the consequences can be severe for patients. They may incur further injuries or even death. They may have to pay for additional medical treatment to remedy the medical error, which can take them out of work, depending on the severity of the injury or recovery period.
If you or a loved one is a victim of medical malpractice, you may qualify to file a claim or lawsuit against the medical care provider who is liable for your injury or illness. A Jersey City medical malpractice lawyer from Morelli Law Firm can help you with your medical malpractice case and pursue compensation on your behalf.
Medical Malpractice Can Occur at Any Point of Your Medical Treatment
Medical malpractice occurs when a medical care professional or facility causes an injury to a patient due to omission or a negligent act. It can occur during one or all stages of treatment, including:
Diagnosis
Treatment
Aftercare
Health management
For your case, our legal team can review your medical records to identify when a medical error occurred. We may also consult an expert witness to testify how other medical professionals would have acted in those same circumstances.
Examples of Medical Malpractice
Examples of medical malpractice may include:
Misdiagnosing or failing to diagnose medical conditions
Ignoring or misreading lab results
Performing unnecessary medical procedures
Prescribing or administering improper medication dosage or type
Treating patients poorly in their follow-up medical appointments
Disregarding patients' medical histories
Medical malpractice may also include providing medical treatment without patient consent. A doctor should always inform a patient of the treatment and all expected outcomes or associated risks.
If you suspect that a doctor's negligence injured you or made your condition worse, you should prioritize your health and get a second medical opinion. Our team may use that information to showcase how your original medical care provider behaved negligently by field standards.
Our Legal Team Must Establish Key Points to Prove Medical Malpractice Occurred
To be eligible for a medical malpractice claim or lawsuit, our lawyers must establish that the injury or death occurred as a result of medical negligence. We must be able to prove the following:
The Defendant Provided Medical Care
First, we must show that the defendant provided the medical care that ultimately led to your injuries. If the defendant is a physician, we must establish that there was a professional relationship between you and the doctor and that you knew that they were administering treatment.
Other medical care providers may require logs to prove who was on shift to give you medical treatment. This may apply to nurses, caregiver staff, and pharmacists. If the defendant is a facility, we must prove you received treatment at that specific facility.
The Defendant Was Negligent
We must also demonstrate that the defendant's omission or actions were negligent. They could have acted in a more professional manner to prevent injury. We may need to reach out to other medical experts to testify that negligence occurred in your case.
For example, you described your symptoms and concerns to the medical assistant, who wrote down these statements in your medical records. However, your physician dismissed your symptoms and told you to practice better lifestyle habits to feel better. If your condition worsened, your physician's initial dismissal may be considered negligent.
The Doctor's Negligence Led to Your Injuries
Lastly, our lawyers must prove that the doctor's negligence caused your injuries. There must be a direct correlation between their mistake and your physical suffering, medical bills, lost wages, or other damages. Using our above example, we could use your medical records to point out the exact date when you first mentioned your symptoms and were ignored, which worsened your condition.
Morelli Law Firm understands medical malpractice law and the steps it takes to establish liability. When a Jersey City medical malpractice lawyer from our firm represents you, they can gather evidence to demonstrate these elements of liability. They can also gather evidence that documents the extent of your damages to assign a value to your case.
You May be Able to Recover Damages Through Your Medical Malpractice Case
Medical malpractice falls under personal injury law, meaning victims of medical errors can hold their care providers liable for their negligence and demand compensation for their damages. These damages generally fall under two categories, economic (financial losses) and non-economic (physical and emotional losses) damages.
Our legal team can review your damages as we prepare your case and help you recover compensation for:
Past, current, and future medical expenses
Lost wages, including lost benefits and pensions
Permanent disability or disfigurement, including amputation
Diminished earning capacity
Pain and suffering and inconvenience
Emotional or mental anguish, including psychological trauma
Diminished quality of life
For your non-economic damages, our legal team may assign a monetary value to each type of damage you claim to calculate your overall case value. We use this estimate as a goal to pursue compensation and include it in your demand letter when notifying the defendant about your claim or lawsuit.
You may qualify for other damages not listed in this article.
Families May Pursue Compensation If Their Loved One Died Because of Malpractice
Unfortunately, some malpractice victims do not survive their injuries or illnesses. If a victim does not receive proper medical care, they may be vulnerable to accidental death, which can traumatize the surviving family. If you lost a loved one because of a medical error, our legal team wants to help you hold the appropriate party or parties accountable.
We can help you file a wrongful death action and pursue compensation for:
Funeral expenses
Loss of consortium
Medical debts from your loved one
Loss of parental guidance or companionship
Loss of love and affection and other emotional support
What Morelli Law Firm Can Do for You
In a medical malpractice suit, the insurer or the physician's lawyer may offer a quick settlement to minimize the damage to their profession or the facility's reputation. However, you are not required to accept the initial settlement.
A Jersey City medical malpractice lawyer from Morelli Law Firm can review your case to determine if the offer reflects your actual losses and advise you on your next steps. We can also help you in the following ways when we represent you:
Investigate the Accident
We can perform an extensive investigation to uncover all the facts of the case. We can look at evidence, such as:
Medical records
Your medical history
Medical journals
Imaging exam results (e.g., MRIs, X-rays, C-T scans)
Lab test results
Build Your Case
Once we gather all of the information, our legal team can develop a strategy for your case. This may include hiring medical experts to testify in your defense that they believe that medical malpractice occurred in your case.
Negotiate a Settlement
If we determine that the initial settlement offer is too low, we can negotiate for a higher rate based on the evidence of your damages we have collected.
Take Your Case to Trial
If the defendant denies responsibility or the insurance company is not willing to make you a fair settlement offer, we may have the option of taking your case to trial. If so, Morelli Law Firm can represent you and argue your case in front of the judge or jury.
New Jersey's Statute of Limitations May Affect Your Case
If you are considering legal action in your case, it is best to act soon. Consider these deadlines:
New Jersey Revised Statute. 2A:14-2 imposes a two-year statute of limitations, or legal deadline, on most New Jersey medical malpractice lawsuits.
If you are pursuing a wrongful death action after your loved one died as a result of medical malpractice, New Jersey Revised Statute 2A:31-3 may apply a two-year statute of limitations on your case.
There could be certain circumstances that alter the legal time limit you have for either a medical malpractice or wrongful death lawsuit. When you call Morelli Law Firm to discuss your case, a member of our team can inform you about what specific legal deadlines pertain to your case.
Call Morelli Law Firm Today
If you or your loved one was injured as a result of a doctor's negligence, you are not alone. A Jersey City medical malpractice lawyer from Morelli Law Firm may be able to pursue compensation on your behalf while you focus on your recovery.
Call Morelli Law Firm at (212) 751-9800 for a free, no-obligation case evaluation. We can answer your questions, discuss your case, and may be able to get started with your claim.