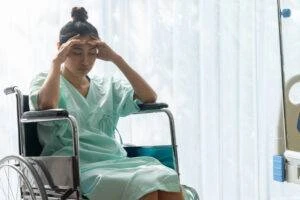 If you suffered an injury related to the negligence of a medical professional, you could pursue damages by filing a medical malpractice claim or lawsuit. Dealing with a malpractice injury can be debilitating and emotionally taxing, which is why the Marion personal injury lawyers from Morelli Law are here to handle your case and fight for your compensation.
A Marion medical malpractice lawyer from our firm can investigate your incident, prove negligence, and hold the at-fault doctor or nurse liable for your injuries and financial losses. No matter how serious your condition is, we'll work hard to get the outcome you deserve.
Our Lawyers Are Closely Familiar With Marion Medical Malpractice Laws
Medical malpractice laws serve as a crucial mechanism to safeguard your rights as a patient and ensure that healthcare providers are held accountable for any negligence or substandard care.
These laws establish the legal framework within which patients can seek compensation for injuries caused by medical errors or misconduct. By setting standards of care and requiring healthcare professionals to adhere to these standards, these laws aim to prevent medical negligence and promote patient safety.
At Morelli Law, our Marion medical malpractice lawyers have served patients like yourself since 1998. Throughout our careers, we've become closely familiar with the laws that govern your case. As a result, we can use our in-depth legal knowledge to determine if you're entitled to damages, establish negligence, and ensure your claim is filed in compliance with the law.
Steps a Medical Malpractice Attorney From Marion Can Take To Secure Damages
Our Marion medical malpractice attorneys can take many measures and actions to make your claim successful. Here are some of the steps our team will take to obtain justice and the compensation you need to cover your losses:
Collect evidence

: We'll collect all relevant medical records, bills, and other documentation related to your case. Doing so will allow us to strengthen your claim, prove negligence, and get the damages you're owed.

Gather witness testimonies

: A lawyer will interview witnesses, including other healthcare providers or staff members, to gather statements that support your claim of medical negligence.

Review your medical records

: A lawyer will carefully examine your medical records to identify any discrepancies, errors, or omissions that may have contributed to your injuries or worsened your condition.

Consult with a medical expert

: It is important to consult with a qualified medical expert who can review your case and provide a professional opinion. Their testimony will be crucial in proving negligence and the

four elements of medical malpractice

.

Calculate damages

:

Our attorneys

will assess the financial impact of your injuries, including medical expenses, loss of income, and any future care or rehabilitation needs, to determine how much your claim is worth.

File a complaint

: Once we have the necessary evidence, we'll prepare a formal complaint outlining the details of your case and file it with the appropriate court. We'll ensure your claim meets all applicable legal deadlines and filing requirements.

Fight for your compensation

: Whether we have to negotiate with the medical malpractice insurance company or take your case to court to secure a fair payment, we'll work tirelessly to obtain the compensation you need to get back on your feet.
Common Types of Medical Malpractice Cases in Marion
Medical malpractice cases can arise from a variety of situations and involve multiple parties. Fortunately, a medical malpractice lawyer from Marion can take the steps mentioned above in response to nearly any type of malpractice incident, including the following:
Misdiagnosis or delayed diagnosis

: This occurs when a healthcare professional fails to correctly identify a medical condition or fails to diagnose it promptly, resulting in negative health effects and, in some cases, serious injuries.

Surgical errors

: Mistakes made during surgery, operating on the wrong body part, and leaving surgical instruments inside the patient can cause a great deal of bodily damage. If you've been impacted by this form of medical malpractice, our personal injury attorneys can help you seek images.

Medication errors

: if a doctor makes an error when prescribing or administering your medication, you can suffer serious health consequences. If this has happened to you, our firm is here to help you on your journey to physical and financial recovery.

Anesthesia errors

: If you are not properly monitored during surgery or given an incorrect dosage of anesthesia, you can get seriously hurt. Our team can investigate the incident and seek justice if you've been injured due to an anesthesia error.
Compensation Our Marion Medical Malpractice Lawyers Can Pursue for You
If you've been injured due to one of the above-listed examples of medical malpractice, our Marion attorneys can calculate the value of your claim and work hard to secure the damages you're owed. If your case is successful, you'll likely receive full compensation for several or more of the following losses:
Current and ongoing medical bills

Lost wages

Decreased earning ability

Pain and suffering due to your injury

Emotional distress

Loss of enjoyment of life

Punitive damages, if appropriate
Schedule a Free Consultation With a Mairon Medical Malpractice Attorney Today
Seeking compensation for a medical malpractice injury can be challenging, especially if you're unfamiliar with state laws and suffering from a debilitating medical condition. Luckily, Morelli Law is here to guide you through the legal process and push for the settlement or court verdict you need to make it through this difficult time in your life.
Contact us today to schedule a free consultation with a Marion medical malpractice lawyer and learn more about your legal options following an injury caused by medical negligence. If we find that you're entitled to compensation, we'll begin investigating your case and building your claim ASAP.