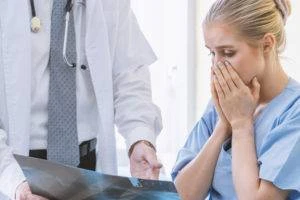 The medical devices used in today's hospitals save lives. That said, these devices are only as effective as their manufacturers – or as the professionals who use them. If a manufacturer made a mistake during a product's design, or if a medical professional doesn't know what a certain device does, you can suffer the consequences.
You don't have to resign yourself to living with a medical device injury, though. Instead, you can fight back. Name the party you think is liable for your losses in a civil complaint. A New York defective medical device lawyer with Morelli Law Firm can help you pursue compensation.
How to Get Financial Support After a Defective Medical Device Injury
Whether you want to pursue a civil trial or negotiate with a manufacturer, the simplest way to secure financial support after a defective medical device injury is to pursue a civil defective device suit. Lawsuits – or, more specifically, legal complaints – allow you to request the attention of a liable party through legal means.
That legal backing makes it easier for you to request the compensation you've asked for, as a court's interest in your case legitimizes your case. If you want to draft a legal complaint, you can reach out to an NY personal injury lawyer to start the process. When addressing defective medical device injuries, you'll need your complaint to specify the:
Nature of your injury
Device that caused your injury
Defect in the aforementioned device
Device's manufacturer or the hospital whose staff caused the device to fail
Duty of care owed to you by either of the aforementioned parties
Way in which that duty of care was violated
How A New York Defective Medical Device Lawyer Can Help You
From the start of your case to its conclusion, we can help you understand the legal complexities of your injuries. For example, New York defective medical device lawyers can take over the complaint writing process for you.
This work can include contacting witnesses and gathering evidence of both liability and duty of care. We can also ensure that your documents make it to a county clerk within the state's allotted deadline.
Regardless of whether your case stays in negotiations or moves to trial, you can count on us to stand by you. We can manage communications with the allegedly-liable party, ensuring that they can't try to intimidate you out of legal action. Similarly, we can calculate our own estimate of your accident compensation to measure any settlement offers against it.
You can learn more about our New York personal injury lawyers' services during an initial case evaluation. Together, we'll determine how we can best serve your case.
Holding Manufacturers and Hospitals Accountable for Defective Medical Device Losses
You need to know what party to hold liable in a defective medical device case before you issue your complaint. Fortunately, there are several parties that have some say in whether or not such a product is released onto the consumer market. Manufacturers, for example, can release products with defects in their design, manufacturing, or marketing.
Any device that requires a prescription for its use can also see a hospital and its staff held accountable for your losses. This is particularly the case in any incident involving injury during a surgery or active treatment.
It's the evidence relating to your injury that will determine which kind of case you have on your hands. Our team can work with third-party investigators and professional witnesses to build up that evidence and subsequently suggest liability.
New York's Statute of Limitations on Product Liability and Medical Malpractice Cases
You can bring a defective medical device claim forward under one of two names. Failures involving the negligence of hospital staff fall under the category of medical malpractice.
New York's statute of limitations for medical malpractice, New York Civil Practice Law and Rules § 214-a, is strict. It allows you to file a complaint within two years and six months of enduring or discovering your injury.
Alternatively, you can choose to pursue a product liability case under CVP §2 14-C. If you choose this path, you'll have three years to request compensation for your losses. Our defective medical device lawyer in New York can work together to determine which categorization best fits your losses and deadline needs.
We Calculate Your Defective Medical Device Compensation for Negotiations and Trials
Our attorneys look into the compensation to which you may be entitled before your case moves forward. Because we perform these calculations ahead of time, we'll know what kind of support you can fight for. This knowledge can serve you well in both negotiations and trials.
If a manufacturer or hospital reaches out with a settlement offer, we'll assess that offer for all of its possible inclusions. When it comes to a defective medical device case, you can expect those inclusions to cover:
Your initial procedure
Subsequent procedures needed to address additional injuries
Pain management medication or treatment
Physical therapy
Pain and suffering
Emotional distress
Temporary or permanent disability
If the party liable for your losses isn't open to negotiations, we can present this same calculation to a judge during a trial. What's more, judges can opt to add punitive damages to your defective medical device case if it appears the liable party severely endangered your wellbeing. All the while, we'll bring forward evidence backing each means of support you request.
A New York Defective Medical Device Lawyer Will Fight For Compensation
Doctors, nurses, and medical manufacturers receive extensive education prior to entering the workforce. That knowledge doesn't protect these parties from mistakes, though – and neither does it protect you. Your health may suffer due to the oversight of these or any related parties. That doesn't mean that your finances have to, though.
Anyone who's endured a defective medical device injury has the right to legal action. You can call on a New York defective medical device lawyer to fight for the compensation you deserve. To arrange a case evaluation, you can call Morelli Law Firm. Alternatively, you can connect with one of our representatives online.