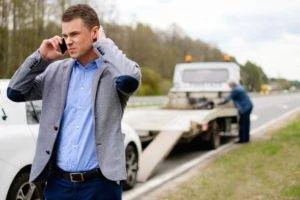 The U.S. economy depends on commercial trucks and their ability to transport goods around the country. While 18-wheelers and tractor trailers have their upsides, they can also cause a lot of damage, especially when operated by a negligent or fatigued driver.
If you've been injured in an accident with a large commercial truck, a Mt. Vernon truck accident attorney from Morelli Law can help you pursue compensation. They'll make sure you get the money you need to cover your medical bills, lost wages, and vehicle damage.
You Need A Mt. Vernon Truck Accident Attorney To Recover Losses
Filing a claim for injuries and losses sustained in a truck accident can be incredibly difficult. To obtain the correct amount of compensation for your bills and physical suffering, you'll have to collect evidence, build a claim, meet deadlines, negotiate with insurers, and, if necessary, take your case to court.
If you don't have legal experience, you'll want to leave your claim in the hands of a qualified expert. The truck accident attorneys at our office in Mt. Vernon have the experience and legal knowledge necessary to make your claim successful.
They've handled hundreds of cases similar to yours, so they know exactly how to investigate the accident you've been injured in and compile relevant evidence into a strong insurance claim. They're also well versed in insurance negotiations and possess the communication and negotiation skills required to convince insurers that you deserve a high-value settlement.
Compensation You'll Receive From A Truck Accident Claim In Mt. Vernon
Getting into an accident with a truck can irreparably damage your vehicle, put you out of work for days or even weeks, and leave you with injuries that are painful and expensive to treat. Fortunately, an attorney from Mt. Vernon can get you the compensation you need by filing a truck accident claim.
If your claim is successful, you may receive the following damages:
Medical Expenses
Compensation for medical expenses can be used to cover the cost of doctor's appointments, hospital care, surgery, treatments, assistive devices, prescription medication, and rehabilitative therapies.
These damages can help you pay for current medical treatment as well as care that you're anticipated to require in the future. Your Mt. Vernon truck accident attorney will work with medical experts to determine how much money you'll need to cover the cost of future care.
Lost Wages
Depending on the severity of your injuries, you may have to take a significant amount of time off from work. These damages can replace the wages you miss out on while attending doctor's appointments, participating in physical therapy, and staying home to rest.
Vehicle Repair Costs
When large commercial trucks collide with smaller vehicles, they often cause a significant amount of damage. Luckily, your lawyer can get your vehicle repair expenses reimbursed by adding these damages to your truck accident claim.
Reduced Earning Ability
If you've suffered a permanent injury or disability in your Mt. Vernon truck accident, you might not be physically able to work in your profession for the foreseeable future. These damages can give you the financial support you need if the collision has affected your ability to earn money.
Pain And Suffering
Many auto accident victims are unaware that you can also receive compensation for the physical pain you experience after a serious crash. If you're dealing with a considerable amount of physical pain and suffering, your attorney can request these damages.
Mental Distress
In addition to physical pain, truck accidents can also leave victims with a great deal of mental pain and anguish. If your mental health has worsened in the weeks and months following your collision, or if you've been diagnosed with a mental health disorder like anxiety or PTSD, a lawyer from our team in Mt. Vernon will add these damages to your truck accident claim.
Our Truck Accident Attorneys In Mt. Vernon Have Filed Claims For A Variety Of Injuries
No truck accident injury is too serious or complex for our lawyers in Mt. Vernon. They've helped individuals recover compensation for dozens of different injuries and have gained a wealth of experience along the way. Here are some of the truck accident injuries they've seen most often:
Spinal cord injury
Internal injury
Broken bones
Laceration and punctures
Back and neck injuries
Burn injuries
If you've been treated for one of the above-mentioned injuries or a different condition caused by a truck accident, a lawyer from our office in Mt. Vernon can help you take legal action. They'll ensure the at-fault truck driver is held liable for your treatment expenses and any other losses you've experienced.
Don't Wait To Hire A Truck Accident Attorney From Mt. Vernon
If you've suffered an injury, financial losses, and emotional damage from a truck accident, your time to file a lawsuit is limited. To make sure you get the damages you need to recover from your injuries and repair your vehicle, we recommend contacting a truck accident lawyer in Mt. Vernon as soon as possible.
ILCS § 5/13-202 required that plaintiffs submit their auto accident lawsuits within two years of the date of the crash. If you wait too long to speak with a lawyer and your deadline passes, it could be very hard, if not impossible, for you to receive compensation
That being said, there are several exceptions to Illinois' statute of limitations. Contact an attorney if you fear your time to take legal action has run out. They'll be able to advise you on your legal options and determine if you're still eligible to submit a lawsuit.
Our Truck Accident Lawyers In Mt. Vernon Are Prepared To Help You
If you've been injured in a serious truck accident, you might not be sure who to trust or who you can turn to in your time of need. The team at Morelli Law has got your back. The truck accident attorneys from our team in Mt. Vernon will make sure you get the highest insurance payment possible for your losses.
They'll investigate your accident, construct a fact-based claim, and negotiate a high-value settlement with the guilty party's insurance company. Once negotiations have concluded, you'll have the money you need to put this accident behind you and move on with your life. Contact our team today for a free case evaluation.