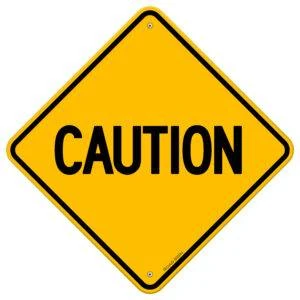 A car accident can create big disruptions in your life. The aftermath of a car crash can be chaotic and leave the injury victims confused, not knowing where to turn to find the support they need.
When you are injured, you may not have the time, energy, or physical ability to handle all of the phone calls and documentation required by the insurance company to process your claim. They may take advantage of this fact and try to badger you into accepting an insultingly low settlement.
You do not have to face this situation by yourself, and you don't have to risk being exploited by the insurance company. The car accident attorneys of Morelli Law in Mt. Vernon can help identify all of your options and fight to secure full restitution for all of your damages.
Do You Need a Car Accident Attorney to Pursue a Claim in Illinois?
You can pursue a claim on your own, and it may be wise to do so if the damages are minimal and there were no injuries. However, if you sustained injuries that resulted in more than a day or two off work, it's time to get an attorney.
A personal injury lawyer may be able to do more to maximize your claim than you think. Some of the services a lawyer provides can ensure a positive outcome and protect you from liability. Other services will make the process easier on the injury victim and their family.
A Mt. Vernon car accident attorney with our firm will:
Review all the available evidence thoroughly to determine who is responsible

Organize all interactions and correspondence with the defense lawyers and insurance providers

Create a legal plan to increase your compensation

Assess your case thoroughly to ascertain the actual cost of the damages you are claiming

Find and gather all documentation supporting your claim, including traffic cameras, eyewitness accounts, and video

Examine the incident information to find any potentially responsible parties.

Educate you thoroughly on personal injury law and advise you on your next course of action

Find and get in touch with witnesses and experts for statements and testimonies.

Conduct all negotiations and act as your advocate

Prepare each case as though it will be heard in court, and use this legal remedy if necessary
In an effort to limit their liability, insurance companies and the opposing legal team may try to blame you for your injuries or accuse you of having liability for part of the accident. Time is of the essence when developing your case. It's crucial to contact a lawyer to avoid falling behind.
Illinois Follows the Comparative Negligence Doctrine
Car accident and personal injury claims are subject to comparative negligence. This can have an impact on the amount of compensation you are able to claim. The fault for the accident is assigned to the plaintiffs and defendants in percentages.
The percentage of fault will dictate how much of the compensation package you are allowed to collect and will be reduced in an equal percentage to the amount of fault you are assigned.
You may be partly responsible for the crash, and even if you are only found to be 10% liable, you can lose a significant amount of compensation. If you are over 49% liable, you will collect nothing.
A Mt. Mt. Vernon car accident lawyer can help to preserve your claim and defend you against claims of liability. 
Protect Your Interests When Speaking to Insurance Companies
You may be contacted by the insurance company before you speak to an attorney. However, the best way to protect your interests is to secure a Mt. Vernon car accident attorney to handle it for you.
A lawyer will deal with all contact with the insurance company, the defendant's representatives, and anyone else involved in the claim. Your lawyer may be able to help cut through the red tape and will protect you from insurance company tactics designed to invalidate the severity of your injuries and damages.
If you encounter an insurance adjuster in your hospital room (it can happen) or on the phone, it's essential to know your rights. Keep these tips in mind when speaking to any insurance company, even your own:
Do not provide permission to record your statements.

You can be pleasant, but try to avoid any small talk.

You should keep details about your injuries out of the conversation. Just say they haven't been fully evaluated yet, and you can let them know about your injuries later.

Keep the conversation brief and stick to basic facts about the time, date, location, and type of accident.

They do not have any right to know your job function, hours of work, details about your job, or your income. You can tell them the name of the company and leave it at that.

You are under no obligation to sign anything.

You do not have to accept any settlement offer.

You don't have to give them information about witnesses, your family members, coworkers, or your doctor's name.
Collect their contact information, the name of the insurance company, and the party they represent. Tell them you will get back to them after you've fully evaluated your injuries.
If you're offered a settlement, you can contact a Mt. Vernon car accident attorney with our firm to find out if it is fair. We will be happy to tell you if we think your offer is reasonable or if we can provide you with any legal assistance.
Learn More About Your Rights by Contacting a Mt. Vernon Car Accident Law Firm Today
Drunk driving, distracted driving, recklessness, and even defective parts cause crashes and harm to people every day. These injuries can leave the victims with financial difficulties, physical pain, and emotional distress. When you are hurt by someone else's negligence, it shouldn't leave you with the costs.
You don't have to fight the insurance companies alone, and you shouldn't accept an undervalued settlement offer. There is no cost or obligation to find out how the attorneys of Morelli Law can help with your case. Contact us today to schedule a free case evaluation.