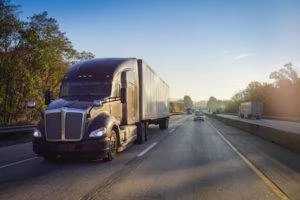 Overcoming the financial fallout of a Mount Vernon 18-wheeler accident can seem like an insurmountable challenge. The emotional stress of tackling abrupt bills, combined with the frustration you feel in the wake of someone else's negligence, can often leave you wrong-footed.
New York recognizes how frustrating the aftermath of an 18-wheeler accident can be and gives victims the right to take action against the responsible parties. You can work with an 18-wheeler accident attorney in Mount Vernon, NY, to identify the liable party and bring a claim against them. Morelli Law Firm stands ready to help you recover from your accident.
Overcoming the Cost of 18-Wheeler Accident Recovery
You don't have to let an 18-wheeler accident destroy your budget for the next several months. Instead, you can work with a Mount Vernon 18-wheeler accident attorney to hold the right party accountable for your losses. In doing so, you can demand that the liable party help you pay for the cost of your recovery.
You can specifically hold liable parties accountable for your economic and non-economic 18-wheeler accident losses. Your economic losses make up the base of your case's value. You can include anything from medical bills to property damage to lost wages when calculating the sum of these losses.
You can then modify the sum of those losses courtesy of the multipliers standing in for your non-economic losses. Non-economic 18-wheeler accident losses can range from truck-related PTSD to emotional distress to wrongful death, if appropriate. The combined total of these losses serves as an estimate of your case's value.
Who to Hold Responsible for 18-Wheeler Accidents
Before you can demand compensation from a particular party, you need to understand what gives you the right to accuse a party of roadway negligence. Specifically, you need to bring forward evidence that a particular party violated the duty of care owed to you on the road, thus resulting in your accident.
Moreover, you need to elaborate on the relationship between a liable party and any related institution that might offer them protection. If you're not able to establish these connections or elaborate on them appropriately, you may not receive compensation for your accident.
Corporations Can Be Responsible for Your 18-Wheeler Accident
When talking about the relationship between a liable party and a protective institution, it's easiest to look at truck drivers and their employers. Specifically, most truck drivers today operate as independent contractors. As such, these parties are responsible for protecting themselves in the wake of an 18-wheeler accident.
If a truck driver operates as an employee instead of as an independent contractor, however, you may not have the opportunity to hold that individual liable for your accident. Instead, their employer May step in and take the blame for your losses. In turn, the complaint to file for the county clerk may need to name a corporation responsible for your losses.
Don't Discount Third-Parties in Your 18-Wheeler Accident
There are also third parties that can be responsible for your roadway accident. For example, truck drivers on the road may lose control of their vehicles due to a poorly packed trailer. In these cases, the packers and their employers can be held liable for your accident.
Similarly, negligent construction crews and government officials can hold the blame for your losses. The only way to determine whether or not these parties had a role in your accident is to assess the evidence available at the scene of your accident.
Specifically, an 18-wheeler accident attorney from Mount Vernon can gather data regarding your losses and help you determine how you might divide folks between multiple liable parties. The doctrine of comparative negligence may even see you hold several unique institutions responsible for the cost of your accident.
Bringing Your 18-Wheeler Complaint Forward
Victims of car accidents with 18-wheelers in Mount Vernon, NY, must abide by the statutes dictating how these accidents, alongside other personal injury cases, must proceed in the state. This means that your case must abide by the personal injury statute of limitations outlined in New York Civil Practice Law & Rules section 214.
This statute of limitations limits your actionable time to three years. This deadline begins on the same day that your 18-wheeler truck accident occurs. If you think that you will loan me not be able to file your complaint within this time period, let an accident attorney go to work for you.
The sooner you're able to act on your losses, the better. If you try to bring the complaint forward outside of this three-year period, courts can turn away your 18-wheeler accident claim without consideration.
The Perks of Working With an 18-Wheeler Accident Attorney
There are several benefits to working with an 18-wheeler accident attorney instead of trying to tackle your case on your own. Specifically, attorneys have a comprehensive knowledge of the legislation relevant to your case. As such, the process of building your case can move more quickly when you have an expert on your side.
An attorney can also protect you from the malicious intent of a defense lawyer or related party. Parties ranging from police officers to the liable party themselves may attempt to misconstrue your words in an attempt to minimize the losses related to your case. When you have an attorney on your side, you can prevent your Losses from being misrepresented.
Finally, an attorney lends flexibility to your case. Whether you wish to negotiate an 18-wheeler accident settlement or request that a judge determine the value of your case, our attorneys can see the process through. We can even move you back and forth between these options, depending on how your case progresses.
Let Morelli Law Firm Advocate For You
When you come away from an accident with an 18-wheeler, you may not be sure who to hold responsible for your losses. Instead of putting that responsibility on your head, let an 18-wheeler accident lawyer in Mount Vernon, NY, do the legwork for you. Morelli Law Firm can spearhead your effort to take your losses before a civil judge.
Don't let fear of expenses keep you from pursuing civil action after an 18-wheeler accident. Contact our firm today to schedule a free case evaluation. We can discuss what routes to compensation are available to you and how you can best pursue them. You can reach us for support through our website or over the phone during our operating hours.