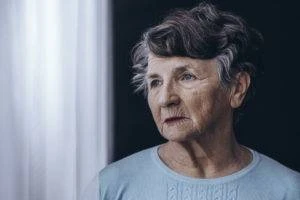 Nursing homes play a vital role in the care of elderly people. At their best, they're places of comfort and dignity when the elderly can no longer care for themselves. Yet in some, neglect and abuse can run rampant until someone blows the whistle.
That's where you and one of our nursing home abuse lawyers in Long Beach can help. If you have been abused in a nursing home or you have a loved one in that situation, speak to Morelli Law Firm immediately. You could save their life from a predator.
Reasons for Nursing Home Abuse
Neglect is one major reason nursing home abuse happens. The needs of the elderly are many, and if there isn't enough staff or equipment, neglect can happen. At its worst, medical conditions could fester and medications might be missed. This can put a resident in a life-threatening situation.
Sometimes, the nursing home fails to notice a problem with a staff member who is abusive. Their abuse can be verbal, emotional, physical, or even sexual. Sometimes, the stress of a poorly run home can push a staff member towards abusive behavior.
Another reason that is getting more attention is financial abuse. The current Boomer generation has a lot of wealth. A nursing home staff member or even a family member may try to get access to that wealth and spend it without permission. There have been reports of residents having to leave care homes because they no longer have money to pay after financial abuse.
Reporting Nursing Home Abuse Can Save Lives
While compensation is important to restore dignity and help move a resident into a safer situation, there is a deeper reason to start a nursing home abuse claim. You could save the life of your loved one and the other residents in the home.
A valid nursing home abuse claim will attract the attention of regulators. Indeed, one step in your case may be to get ombudsmen and government regulators involved to inspect the facility. Their evidence of shoddy upkeep, unclean spaces, and hurt residents can bolster your case.
It can also get the facility fined, put under an improvement plan, or even shut down. These punishments can push nursing home owners to clean up their staff, their facility, and their approach toward long-term care so that it doesn't happen again.
What Compensation Could I Receive?
The compensation will go to the resident, unless you're in the unfortunate situation of a wrongful death claim. Then, the compensation will go to who filed the claim under New York law. The damages in a nursing home abuse claim can include:
Medical bills for treating injuries from neglect
The costs of moving your loved one to a new home away from danger
Many mental health-related damages, like pain and suffering, loss of enjoyment, and more
Your nursing home abuse lawyer in Long Beach, NY, will examine the evidence and see which damages apply before estimating their worth. Once a strong case is there, we can approach the nursing home or their insurer with a lawsuit over what happened.
Proving Nursing Home Abuse
Nursing home abuse can be hard to prove. Gaining access to the resident to get statements and evidence can be challenging, for legitimate and illegitimate reasons. That's one reason we may ask the ombudsman to get involved. They investigate nursing home complaints on behalf of families.
Sometimes, people try to sneak a hidden camera into their loved one's room to get evidence. We recommend speaking with a lawyer before you try this. There are privacy violation issues that could get you into legal trouble, especially if there is another resident in the same room.
You can use a smartphone to take recorded statements from your loved one, if they're willing to speak openly, and photographs of any injuries or dirty conditions. Changes in behavior can be a sign of abuse, like mood swings or sudden emotional withdrawal. Note these and bring the information to a nursing home abuse lawyer.
Seek Help for Nursing Home Abuse
If you notice evidence of abuse when you visit your loved one, or see signs of unusual financial activity, the Long Beach nursing home lawyers at Morelli Law wish to speak with you. You can call us anytime for a free consultation or reach out through our contact form.
Remember, your lawsuit could save your loved one's life and the lives of others by exposing abusers and neglectful homes. The worst we can say is that you don't have a case, so there is no harm in coming to us for a consultation.